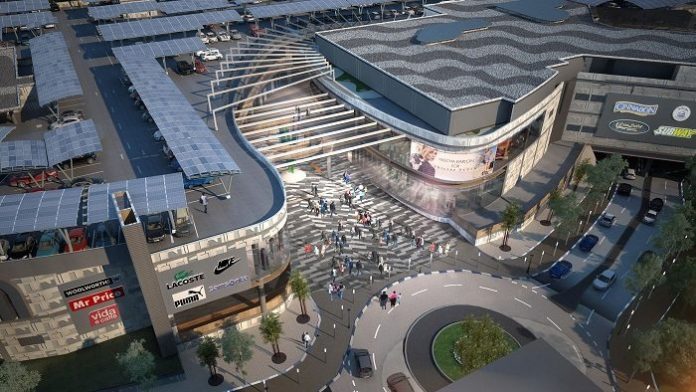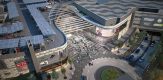 Kenya's Two Rivers mall which is currently the largest mall in Africa outside of South Africa has finally opened its doors to the public.
The much anticipated opening took place on Valentine's Day and it saw many consumers flocking the mall to experience the variety of things that it had to offer.
Also read:Kenya's Two Rivers Mall now set to open in February 2017
The mega mall sits on 11 acres of land and hosts nearly 200 stores including international retailers and some of the renowned brands such as LC Waikiki, Swarovski, Nike, Chandarana, Anmol, Nove Coffee Roaster and The Designers studio, French retail giant Carrefour and Zara.
In addition, the mall also offers an unparalleled outdoor entertainment experience, with one of the many exceptional features of the destination being its unique riverfront incorporating fountains and laser shows. Above that, the mall has developed an app – Two Rivers App – with features such as payment for parking through the app as well as access to promotions and events.
Turkish clothing line LC Waikiki is projected to open its second and biggest store in Kenya at the mall, where it will take up 10,000 square metres of space.
Centum's Real Estate Commercial Director, Mr. James Karoki was present during the official opening and said that the mall's aqua park will be a key attraction, especially during the weekends and holidays.
"We have got a lot of events happening from today and in the days to come. We have got lots of chocolate fountains and flowers for the ladies to mark the opening on this special day. On Friday (17th), we have a corporate event to say thank you to our partners, tenants and investors," said Mr. Karoki.
He added that on Saturday 18th, visitors can look forward to an astounding line-up of performances by several musicians and entertainers including Nameless and Wahu, Eric Omondi, Churchill and Kenya's very own award winning band Sauti Sol.
Moreover, the developer is planning to embark on the second phase of the project before mid this year which, it will include a five-star hotel and apartments.
The outstanding property is partly owned by NSE-listed Investment Company- Centum where it has a 58 per cent shareholding. Other shareholders are AVIC International which owns 38 per cent and ICDC owning 14 per cent. Centum Group is expected to move its offices to the mall following completion of the first phase.