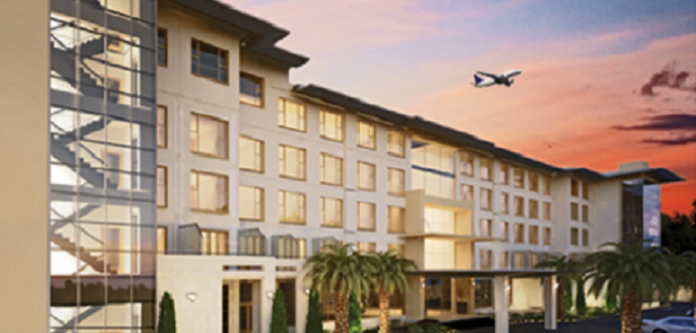 Sarovar Hotels which is an Indian hotelier has announced plans of opening its debut value brand Hometel with the signing of a hotel in Nairobi, Kenya.
Also read:Carlson Rezidor set to open four more hotels in Kenya
The new hotel will be dubbed Tetezi Hometel Nairobi and will mark Sarovar Hotel's fourth offering in Kenya's capital after The Heron Portico, The Zehneria Portico and The Lazizi Premiere.
With this initiative Sarovar will exceed a total of 400 keys in Nairobi and 800 keys in the whole of Africa.
Tetezi Hometel Nairobi is owned by lawyer John Mburu and targets business travellers and holidaymakers on a shoestring budget. Sarovar is set to manage the hotel's day-to-day operations, earning a fee for its brand and services.
The mega project will be an 80-room hotel and will be located on Riverside Drive in Nairobi.
Construction has already started with the opening set for 2019.
The Managing Director at Sarovar Hotels, Mr. Ajay Bakaya confirmed the reports and said that there is a rising demand for hotels in Africa and because of this they aim to cater to these markets with their hotels by offering best value to business and leisure travelers.
"There is a growing demand for good value for money hotels across the country and abroad. This is the largest demand segment. We aim to cater to these markets with our hotels by offering best value to business and leisure travellers," said Mr. Bakaya in a statement.
Tetezi Hometel Nairobi will be the first in Africa.
Hometel is Sarovar's vibrant value brand that redefines the concept of an economy hotel. The hotels are defined by intelligent amenities and essential services which speak to the needs of the budget-conscious traveller who seeks quality and affordability.
The compact rooms blend comfort with functionality to provide comfortable, restful stays.
Sarovar Hotels has three brands: Premiere (luxury), Portico (midscale) and budget offering Hometel. There are 10 Hometel hotels worldwide.
Their presence will now total to eight hotels in Africa including New Africa Hotel and Casino in Dar-es-Salaam, the 73-roomed Panorama Sarovar Portico in Juba, Sarovar Premiere in Lusaka, and Sarovar Premiere Addis Ababa.