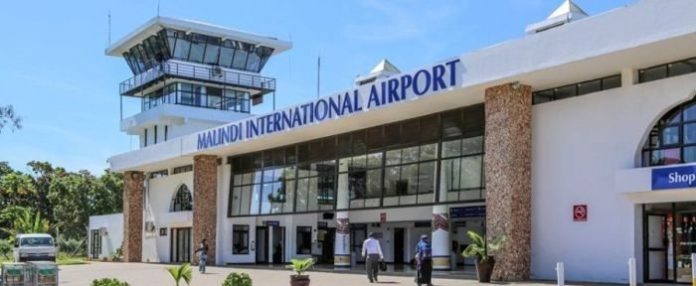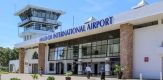 Malindi Airport will get an allotment of US $ 146 million in the 2017/2018 fiscal year to execute the current expansion works of the facility to global Standards, parliamentary committee on transport and housing said last week.
The parliamentary committee said the airport received US$ 4.2 million in this fiscal year which ends in June.
Also read:Kenya's Isiolo International airport to open November
Kenya Airports Authority has estimated the grand expansion plans of the airport shall cost a tune of about US$ 64.3million in long term to attain the international status.
Transport Parliamentary committee members led by chairman and Mandera West MP Maalim Mahamud, Ganze MP Peter Shehe, Nyakach MP Aduma Awuor and Kacheliba MP Mark Lomulokol Lomunokoi had visited the airport which is going through major expansion work to witness the progress and come out with recommendations.
The chairman said they were content with the advancement of work done and asked the Ministry to Fast Track the development so as to improve the economy of Malindi.
Speaking to the media after visiting the facility on Friday he said the government was devoted to make certain that the project proceeds without any delays.
The legislators were first given a presentation of the expansion plan by the Airport manager Walter Agong.
In the plan Agong said KAA is nearly through with the initial stage of the expansion of the airport.
He said the ultramodern terminal building is already total together with the new tower all which is fit with modern amenities necessary.
At the same time he said the new apron, modern car park, and security fence were 95 percent done.
"In our master plan we plan to make Malindi the best international airport, we are aiming the European market mainly the Italians, there has been a vast cry on the need to enlarge the airport,'' he said.
Once done he said the airport will be capable of accommodating Airbus 319, 737 or 600 which can take off from Rome to Malindi nonstop.
For the airport to be stretched out completely the manager said they need 259 ha and the authorities have only 100.6 ha which means there was 159 hectares which should be obtained.
Already the National Government has began compensating land owners and squatters within the south of the airport a process which will be done by National Lands Commission and expected to be done by April this year.
Nevertheless the great challenge remains in expansion of the runway from 1.4 kilometers to 2.5 kilometers.
Presently the Malindi airport manager said surveyors were on the ground marking the regions which will be affected before they begin discussions with the affected people.