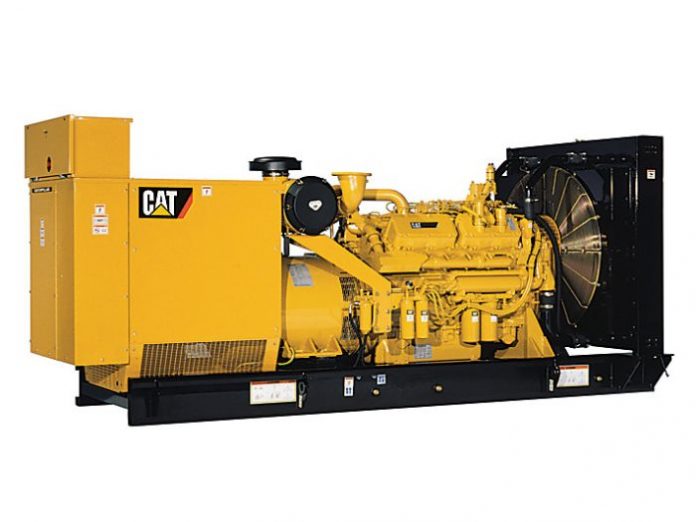 These are the top generator manufacturers that should come to mind when you think about buying or renting a generator.
Action
First on our top 10 generator manufacturers is Action. This is an international company with their headquarters in Dubai. They offer varied sizes of power generators depending on the power required and the size of the project. The largest demand they have is between units 500KVA and 1250KVA.Some of their generators run separately whilst others are attached to each other to form a small power station.
Aggreko
Founded in Netherlands Aggreko has spread out to six countries in different continents. It has offices established in Western Europe, the United States and Australia, and smaller numbers of locations in Africa, Latin America, the Middle East and Asia. It boasts of being the sole temporary power provider during the Beijing Olympic Games (2008) and the London Olympic Games (2012). They provide generators from 15KVA to 2000KVA in single units, as well as multi-megawatt packages using 1250KVA units, which are attached together. It is the first company on our top 10 generators manufacturers  list that provide the packages.They have generators for both small and large –scale construction projects. It is important to note that Aggreko does not sell the equipment but instead it offers it clientele power packages inclusive of engineering and design to commission and operation.
KOHLER-SDMO (SDMO Industries)
KOHLER-SDMO is the leader in France and the 3rd largest manufacturer of generators worldwide. The company designs, manufactures and markets standard generating sets ranging from 1 kVA to 3000 kVA, which meet all power requirements. SDMO® Industries also puts its engineering expertise into practice to meet the most specific demands by designing tailor-made power plants. The company offers a complete turn-key service: from the design to the installation. The dynamism of its customer services policy guarantees a long-term operability for facilities throughout the world.
Atlas Copco
Atlas Copco was founded back in 1873.The company offers portable and stationary generators. Their standard model provide power from 1, 6 till 2250kVA.The company works with contractors from all over the world. It hopes to balance its market penetration by direct operations and localized dealers. They are dedicated to innovation and their power generators are tested and engineered for a long life performance.
Caterpillar
Caterpillar is one of the reputable top  10 generator manufacturers  in the whole world. They offer the biggest range of specifications available. Their diesel generators are set with 7.5 to 17,550 kVA of power potential for different projects. Each of their generators is manufactured for optimal performance. Their generators have features such as hardened crankshafts, large bearing areas, high-strength blocks and steel backed aluminum alloy bearings to ensure longer life cycles. It has dealers in almost every country and offers expert services and support through their localized dealerships.
Also read: 7 steps to proper maintenance of diesel generator
Cummins
Cummins is a world leader in the design and manufacture of engines and power generation equipment. It provides generator sets with 15KVA and 500KVA power potential. They offer single-source warranty, planned maintenance, and constant emergency service 24 hours a day, seven days a week as well as back-up power rental through their network of suppliers. The key business for Cummins Middle East comes from Dubai, UAE but the company has seen growth in business activity in Qatar, Bahrain and Oman.
FG Wilson
FG Wilson designs and manufactures diesel and gas generator sets. FG Wilson has just launched the next generation of diesel powered rental generator sets the Professional Rental Operator (PRO).Its highly-demanded generators are mostly used in construction sites varying from 6.8 – 2,500 kVA. Nevertheless, the company offers gensets from 10KVA to 2200KVA to meet clients' demand. It provides mechanical support from pre-sales and after sales support for installation, commissioning, and undertaking of AMC contracts. The company's business comes from the Middle East region including Iraq and Afghanistan.
Himoinsa
Himoinsa manufactures and distributes generators worldwide. They offer diesel and gas, hybrid power gensets, lighting towers and paralleling systems. HIMOINSA's heavy range of diesel generators is available from 670kVA-3.000kVA and the industrial range (4kVA-800kVA). The company is a vertical manufacturer; this guarantees it has total control over the production process and upsurges efficiency. The company can design and tailor products to meet customer's specifications on each project. It is one aspect that makes them unique in this list of top generators manufacturers in the world.
Also Read: Top 10 construction equipment manufacturers
Manlift Group
Manlift Power offers cutting-edge power solutions through its wide-ranging fleet of power generators.Their generators that are built specially for tough conditions and extreme temperatures and have big internal fuel tanks for round-the-clock running. They range from 30 KVA to 2000KVA. Manlift Power has a fleet of 800kVA and 1,250kVA generators specially designed to meet the full demands of their rental customers.