In this article, we look at the top generator companies in the world. But before we jump into them, what are generators?
Generators are important pieces of machinery that convert mechanical energy into electrical energy. They are also at the heart of the utility power grid that distributes electricity to homes, businesses, and commercial facilities. Besides forming part of the power grid, generators are also used to provide power backup and redundancy, especially in the event of a power outage of the utility power.
Standby generator systems and portable generators have therefore become popular not only for hospitals where power outages can be life-threatening but also with businesses and homeowners as a way of maintaining essential systems and appliances when storms or other conditions cause a loss of power from the grid.
However, there are different types of generators. Their selection is based on factors such as the fuel source being used and the desired output voltage and power level. The selection may also be influenced by the brand/manufacturer. That said, these are the top generator companies/brands that should come to mind when you think about buying or renting a generator.
Action
First among our top generator manufacturers in the world is Action. This is an international company with its headquarters in Dubai.
They offer varied sizes of power generators depending on the power required and the size of the project. The largest demand they have is between units 500KVA and 1250KVA. Some of their generators run separately whilst others are attached to each other to form a small power station.
Himoinsa
Himoinsa manufactures and distributes generators worldwide. They offer diesel and gas, hybrid power gensets, lighting towers, and parallel systems. HIMOINSA's heavy range of diesel generators is available from 670kVA-3.000kVA and the industrial range (4kVA-800kVA).
The company is a vertical manufacturer; this guarantees it has total control over the production process and upsurges efficiency. The company can design and tailor products to meet customers' specifications on each project. It is one aspect that makes them unique in this list of top generator manufacturers in the world.
Their generator sets are designed with all the component parts to be perfectly integrated, this ensures the efficiency of the units and allows them to provide extended guarantees and warranties. Not only does this reduce the running costs and servicing downtime, but it is also particularly relevant when dealing with compliance requirements of sectors such as mining and construction.
In addition, it means that the company is able to readily supply all the OEM parts the unit may require. The units also have soundproofing integrated into the canopies making them perfect for use in the events sector or public spaces.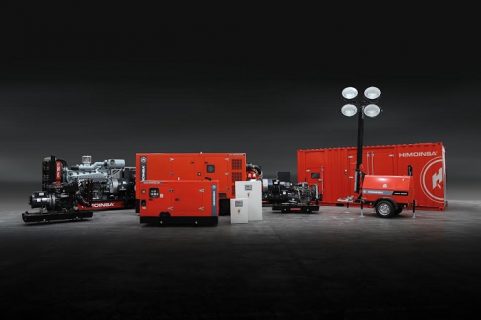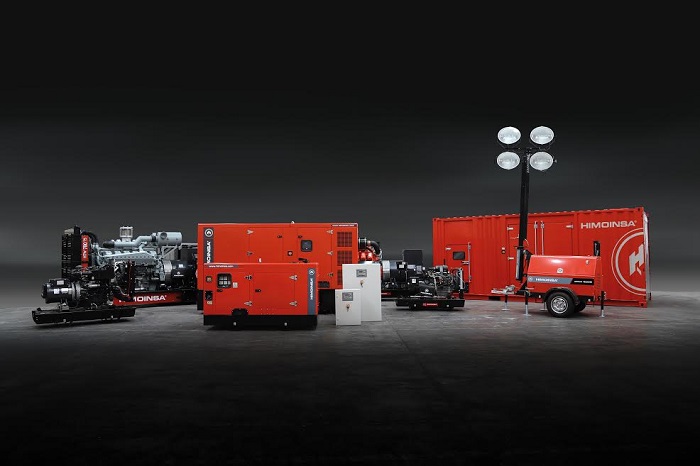 Aggreko
Founded in Netherlands Aggreko has spread out to six countries on different continents. It has offices established in Western Europe, the United States, and Australia, and smaller numbers of locations in Africa, Latin America, the Middle East, and Asia. It boasts of being the sole temporary power provider during the Beijing Olympic Games (2008) and the London Olympic Games (2012).
They provide generators from 15KVA to 2000KVA in single units, as well as multi-megawatt packages using 1250KVA units, which are attached together. It is the first company on our top 10 generator manufacturers list that provide the packages. They have generators for both small and large–scale construction projects. It is important to note that Aggreko does not sell the equipment but instead it offers it clientele power packages inclusive of engineering and design to commission and operation.
Zwart Techniek
Zwart Techniek has been in existence since 1930 and is an ever-expanding technology company based in IJmuiden. They have a service center based in Etten-Leur and are an established brand in the design and manufacture of power supply generators worldwide.
Zwart Techniek solutions are beyond providing generators. They are a leader in providing high-end emergency power solutions with tailor-made protocols providing, hospitals, data centers, airports, military, etc with the highest standards in emergency power.
Besides the emergency power systems, the company provides hybrid power stations electrifying off-grid areas, utilities, and industries with continuous power using as many renewable energy sources combined with generator back-up. One of the unique aspects of their generators is that they are executed in a hybrid solution
KOHLER-SDMO (SDMO Industries)
KOHLER-SDMO is the leader in France and the 3rd largest manufacturer of generators worldwide. The company designs manufacture and markets standard generating sets ranging from 1 kVA to 3000 kVA, which meet all power requirements.
SDMO® Industries also puts its engineering expertise into practice to meet the most specific demands by designing tailor-made power plants. The company offers a complete turn-key service: from the design to the installation. The dynamism of its customer services policy guarantees long-term operability for facilities throughout the world.
Atlas Copco
Atlas Copco was founded back in 1873. The company offers portable and stationary generators. Their standard model provides power from 1, 6 till 2250kVA. The company works with contractors from all over the world. It hopes to balance its market penetration by direct operations and localized dealers. They are dedicated to innovation and their power generators are tested and engineered for long life performance.
Atlas Copco's QES mobile generator range is the most practical predictable power choice offering the perfect balance between performance and affordability to seamlessly meet the standby power requirements of the general construction and rental industries.
These generators are designed and engineered with the customer's requirements top of mind to provide the best air delivery solution that combines performance, efficiency, reliability, safety, and convenience. "Our stance is that the generator belongs to the customers so give it to them the way they want it," said David Stanford, Atlas Copco Power Technique Business Line Manager.
The generators feature a user-friendly QC controller with independent control and power panels and can also be started remotely. The machines are ready to operate in just a few seconds; from a cold start only two clicks are required to power and fully stable power is reached in ten seconds.

Caterpillar
Caterpillar is one of the reputable top  10 generator manufacturers in the whole world. They offer the biggest range of specifications available. Their diesel generators are set with 7.5 to 17,550 kVA of power potential for different projects. Each of their generators is manufactured for optimal performance.
Their generators have features such as hardened crankshafts, large bearing areas, high-strength blocks, and steel-backed aluminum alloy bearings to ensure longer life cycles. It has dealers in almost every country and offers expert services and support through its localized dealerships.
PRAMAC
Pramac's expertise in generators goes back to 1966, creating a high technological experience which is today the most important advantage of their company.
With its vertically integrated manufacturing process, Pramac ensures that all products are designed and delivered with top quality and high performance to reach perfect customer satisfaction. The entire process needs high-quality components and Pramac relies on its strong strategic relationship with first-level component partners.
Africa is one of the most important markets for Pramac as a global generator manufacturer both for DIESEL and GAS generators. Energy demand in Africa keeps growing at a tremendous speed and the region needs high-quality, long-lasting products to answer this demand. Pramac has been focusing on this market for a long time now and that gives them very good and sustainable results, thanks to their dedicated regional team and long-term local partners.

Also read: 7 steps to proper maintenance of diesel generator
Cummins
Cummins is a world leader in the design and manufacture of engines and power generation equipment.
It provides generator sets with 15KVA and 500KVA power potential. They offer a single-source warranty, planned maintenance, and constant emergency service 24 hours a day, seven days a week as well as backup power rental through their network of suppliers.
The key business for Cummins Middle East comes from Dubai, UAE but the company has seen growth in business activity in Qatar, Bahrain, and Oman.
Endress generators
Endress has been bringing real power to international markets since 1914 through production and development in Germany. Being the leading manufacturer in its sector, the company from Bempflingen distinguishes itself through its mobile and stationary power generators, energy storage units, and lighting pole systems.
In the product lines, technical capabilities, ambitious further developments, and impassioned quality are all channeled into highly sophisticated solutions whose user-friendliness is proven anew every day.
Not only does Endress manufacture DIN-standard appliances of the highest quality, but it also applies the same quality standards to the continuous development of product innovations that are both economical to run and environmentally friendly.
Endress produces high quality, reliability, and a special alternator technology, furthermore some dedication to rental and construction business but also firefighting industry. They also have a monitory system E-RMA which one can track and control their genset via mobile or laptop.


FG Wilson
FG Wilson designs and manufactures diesel and gas generator sets. FG Wilson has just launched the next generation of diesel-powered rental generator sets the Professional Rental Operator (PRO). Its highly-demanded generators are mostly used in construction sites varying from 6.8 – 2,500 kVA.
Nevertheless, the company offers gensets from 10KVA to 2200KVA to meet clients' demands. It provides mechanical support from pre-sales and after-sales support for installation, commissioning, and undertaking of AMC contracts. The company's business comes from the Middle East region including Iraq and Afghanistan.
IDEA GENERATOR
IDEA GENERATOR manufactures diesel generators, trailer-type generators, transfer panels, synchronization panels, and searchlight towers with power up to 2500 kVA at its 2,800 m² production facility in Tuzla, Istanbul.
The company has over 25 years of experience and serves over 35 sales points in Turkey's market. 40% of their production is exported. Their products are guaranteed for one year or 1000 hours and guarantee to have spare parts for 10 years.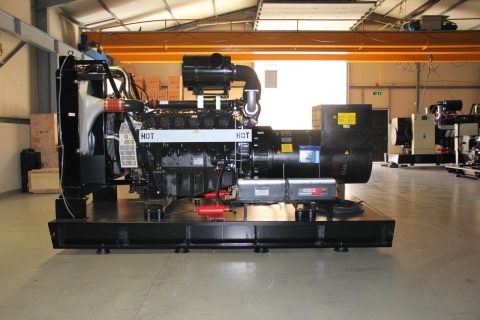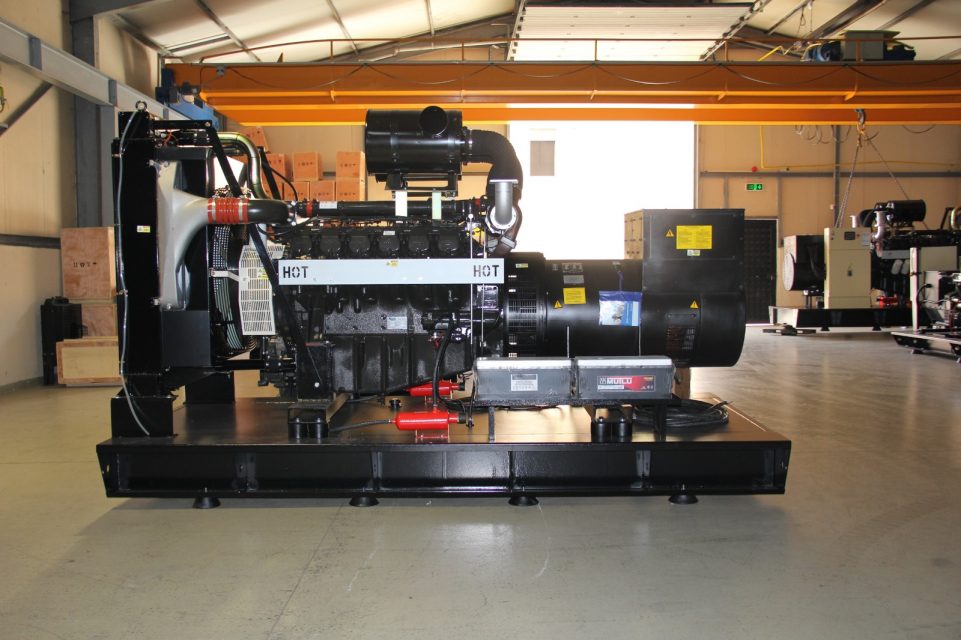 Also Read: Top 10 construction equipment manufacturers
Manlift Group
Manlift Power offers cutting-edge power solutions through its wide-ranging fleet of power generators. Their generators are built especially for tough conditions and extreme temperatures and have big internal fuel tanks for round-the-clock running.
They range from 30 KVA to 2000KVA. Manlift Power has a fleet of 800kVA and 1,250kVA generators specially designed to meet the full demands of their rental customers.
INMESOL 
Inmesol company is a major manufacturer of generator sets, lighting towers, engine-driven welders, and power generation systems.
With almost 30 years of experience and thanks to its ability to adapt to all types of markets, including the special requirements of the most demanding markets, is present in the world's 5 continents with equipment installed in a wide variety of industries, residential areas, sports complexes, public works, hospitals, and hotels, among others.
Inmesol designs manufacture and markets highly technically advanced generator sets, both in open and soundproof versions, from 2.2 to 2500 kVA LTP power. Its line of generator sets is split into five ranges with address in any type of energy supply its clients may require, whatever their geographical location, the extreme conditions under which the equipment must work in their facilities, and their requirements in terms of low levels of noise and gas emissions into the atmosphere: Portable range, Industrial range, Stand-by range, Rental range, and Heavy range.
Likewise, its line of LIGHTING TOWERS is growing year after year with the incorporation of the latest LED technology and new lighter and more versatile designs, adaptable to a multitude of applications.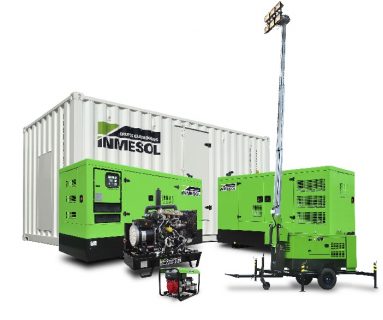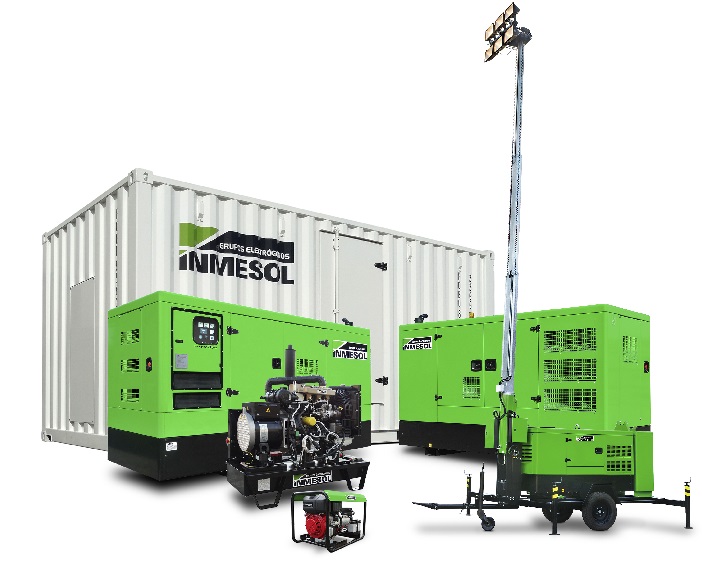 PCA POWER Co., Ltd
PCA POWER Co., Ltd is a dynamically developing company that has become a leading manufacturer of diesel gensets in Turkey and has the highest rating among the leading manufacturers of generator sets in the world.
The main business of the company is focused on designing, manufacturing, installing, and after-sales service of diesel generator sets in the range of capacities from 7.5 kVA to 3300 kVA. The management of the company PCA POWER Co., Ltd certified quality system TS / ISO 9001, CSC, ISO 14001 environmental system, and CE. The stable philosophy of the company "THE POWER OF CHOICE", is to ensure the high quality of diesel generators to customers in more than 50 countries.
The company has a wide distribution network offering comprehensive solutions in various industries all over the world including hotels, hospitals, telecommunications, finance, civil aviation and transport, energy, oil and gas mining, mining, and chemical industries. They implement technologies according to weather requirements and market demand. Their generator loading balance is up to the datasheet.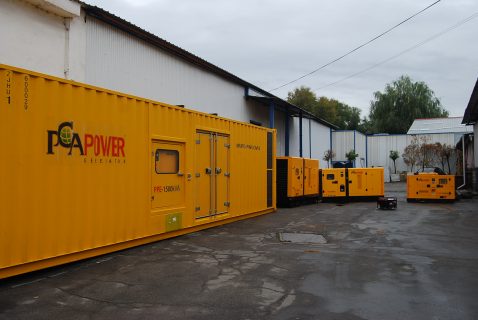 C.G.M. GRUPPI ELETTROGENI SRL
Since 1980, C.G.M. GRUPPI ELETTROGENI SRL has consolidated its experience in the design, construction, and maintenance of electric power generators of various sizes and powers, destined for multiple sectors.
Over the years the company located in Arzignano has become a reference point in Italy and in the world with over 48,000 generators ( 50 Hz and 60 Hz ), produced in 35 years and sold on six continents.
The company has a design dedicated to Africa which guarantees 48 degrees temperature with standard configurations, simple panels able to be used for professionals and nonprofessionals costumers, moreover as the transport cost is quite important, they have designed all their canopies in order to stack and reduce the landed price of the generators.
Ausonia
AUSONIA designs manufacture and sell a wide range of standard and customized gensets solutions in the range from 5 kVA to 3000 kVA.
Within its tried & tested products offering, Ausonia includes AC generators, DC Generators, Co-generation and Tri-generation systems (CHP/CCHP), Hybrid DC Gensets and Battery Systems, Renewables-integrated Power solutions, Low & Medium Voltage Power Plants, Mobile Gensets on wheels and many others power systems configurations.
Based on almost 90 years of experience in the gensets business, with thousands of installations across the globe for different industries (Telecom, Oil&Gas, Mining, Defence, Transportation, HealthCare), the company recommends looking, not only at the immediate expenditure for buying the Genset (CAPEX) but also at the experience, reliability and engineering capability of the manufacturer, as well as to the expected product lifetime and total cost of ownership (TCO).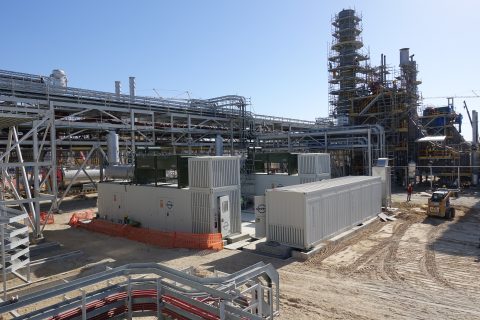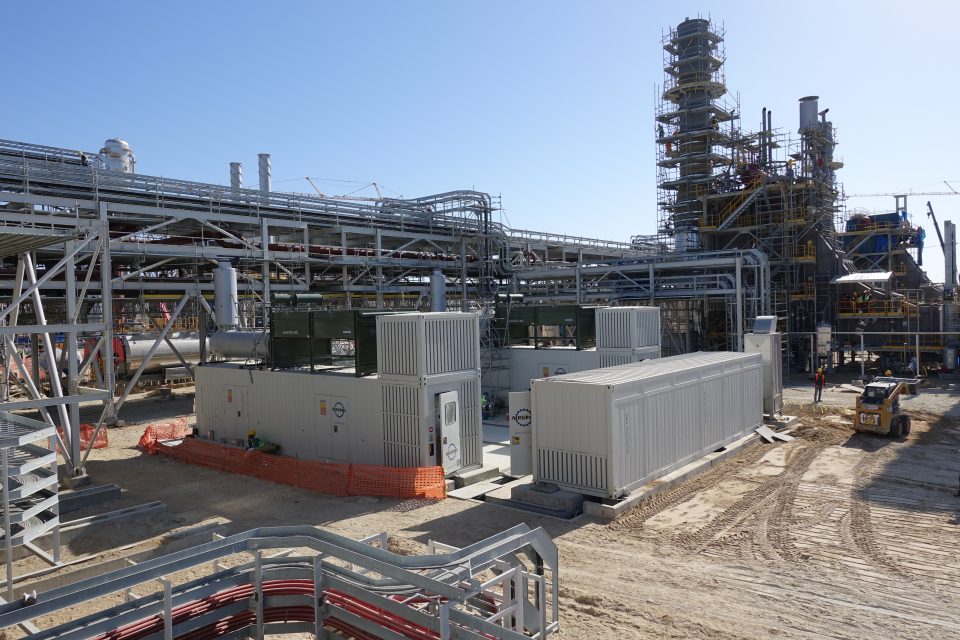 Algen Power Generation
Algen Power Generation is a South African-based company that is wholly focused on the Design, Manufacturing, and Distribution of Engine Driven Generators and related products.
The company incorporates the most unique and modern concepts in their processes, thereby ensuring all-round "Quality and Value". Algen Power Generation also specializes in providing custom-built packages to meet their client's specific requirements.
Their products only incorporate original top-quality products and no cheap equivalents are tolerated. Their generators are manufactured in-house in their factory and undergo stringent quality checks and testing before being dispatched.
The company offers a comprehensive after-sales service including, general maintenance or servicing and breakdown services.
BRUNO generators
BRUNO has been committed to investing in research and innovation to better meet the needs of an evolving global market through designing a new line of products that includes compact, reliable, and ultra-silent generating sets.
All production processes are managed internally and all the production plants are located in Italy. Their gensets are designed for mining and are able to work in the worst environmental conditions. They are ideal for heavy-duty applications for many hours every day and suitable for use in quarries and the construction sector.
The company's products are equipped with lithium batteries which are characterized by a high number of recharges. It is possible to combine the generator's use with lithium batteries which are the result of a great research process made by a company of their group along with solar panels. This series stands out for the reduction of maintenance costs because by combining the use of solar panels, lithium batteries, and generators, it is possible to reduce the maintenance operation's hours to once a year.
They also have gensets 'Fusteq series' which are characterized by a very low noise level, by the innovative VSi cooling system controlled by variable speed inverter with electric radiator and stand out for the low fuel consumption.
They are fully customizable and ideal for rental, construction, mining, oil and gas, events, and movie industry by ensuring the best performances under heavy and extreme working conditions and also with high LAT (> 50° C) at continuous rating.

Alimar Generator
ALİMAR, from its establishment to now has been full of determination to fulfill its targets thanks to its meticulous working style and the high confidence it has established in the eye of its partners and customers.
In light of its experiences in the generator sector, ALİMAR manufactures at its plant in Balıkesir under the brand's EURO ENERGY and ALİMAR.
As a result of its successful and excellent operations, ALİMAR brings many world brands to the Turkey distributorship of which MITSUBISHI GENERATORS is in the first place with its precious customers.
Grupel
Grupel's gensets are manufactured with materials and components of high quality that come from European manufacturing. The company manufactures standard power generators as well as special projects, adapted to each client's needs.
In Portugal, Grupel is the national leader in the manufacture of generators. They offer highly qualified technical assistance and spare parts services adapted to every need. Their production unit located in Portugal has over 24,000m² for the production and commercialization worldwide of a wide range of generators ranging from 3 kVA to 3500kVA.

Teksan
Teksan provides diesel, natural & biogas generator sets, lighting towers, cogeneration – trigeneration, and hybrid power systems with comprehensive technical services. It exports approximately 65% of its production.
The company distinguishes itself from other competitors through its technological infrastructure, R&D experience, and innovative solutions. Teksan Synchronization Systems, Hybrid Power Systems, and Cogeneration-Trigeneration Solutions, Super Silent Canopy Technology, Composite Canopy are good examples of the efficient and sustainable energy solutions of the future.
Composite Canopy, the latest innovation in Teksan's product range, provides ease in storage via its compact design and reduces assembly time by 50% thanks to its less fragmented body parts. In contrast to its curvy structure that is made of composite material, the canopy is impact-resistant and can be used outdoors during all season's thanks to its anti-corrosion characteristic.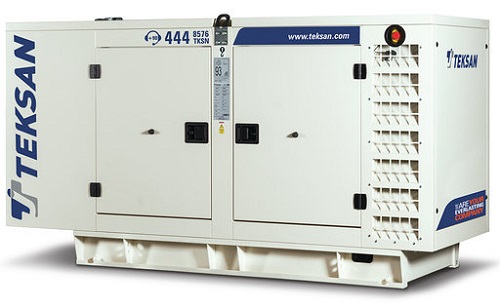 GELEC Energy
GELEC Energy targets the energy market while providing an alternative to a market traditionally powered by diesel generators, thanks to bio-fuel solutions.
GELEC first designed a range of simple, reliable generators that meet the essential needs of the most frequent users to offer measured investment and maintenance costs. The entire production is built under the ISO 9001 procedure and is marketed under three grams of industrial generators from 8 to 2000 kVA, diesel and/or bio-fuel and soundproofed, single phase or three phases, sharing a maximum of common standardized elements for a cost price content and also easier maintenance.
They are committed to providing an accessible alternative to the consumer with first-class quality at a price below current practices.

YorPower 
YorPower designs products specifically adapted to suit the African climate and environment and is globally recognized for the reliability and lasting performance of its generators and associated equipment as well as for its expert level of customer service.
Compared to the 'standard build' design of the main global genset assemblers, the YorPower genset has many features that would be considered extras by the big 3. They include as standard, a Bunded base, Battery Isolator, Rental style canopy which is far more robust and fit for the African market, Forklift pockets on all sizes, easily configurable DSE controllers, and a 24-month warranty.
The YorPower genset is also comprised of the right Engine, Alternator, and Controller as well as filters to ensure it is both suitable for conditions and the local fuel which can sometimes be contaminated.
A recent investment in their testing facilities now means they can test up to 3000kVA machines at 11kV. This new facility was completed in late April 2019 and incorporates a fully controlled environment for acoustics and noise level testing as well as a system control output.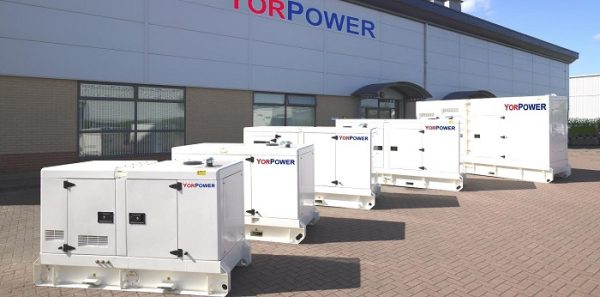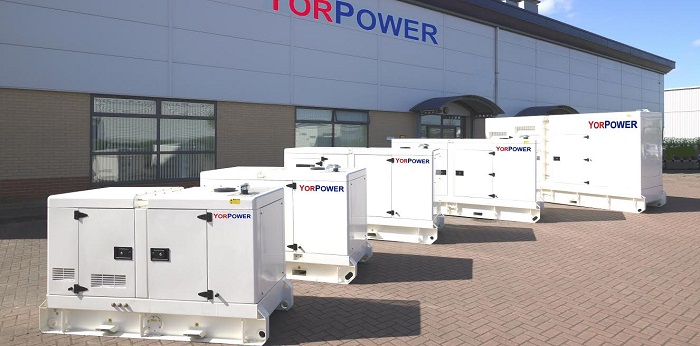 Cukurova
Cukurova Group's core business areas are; power generation & energy, telecommunications & information technologies, industry, and financial services. The company uses original equipment during generator manufacturing.
The equipment keeps the performance at a high level. Each generator is applied at exact standby real power load during the performance test. Unlike the other business groups around the globe foundations of the Cukurova rest on its autonomous character greatly contributing to its success.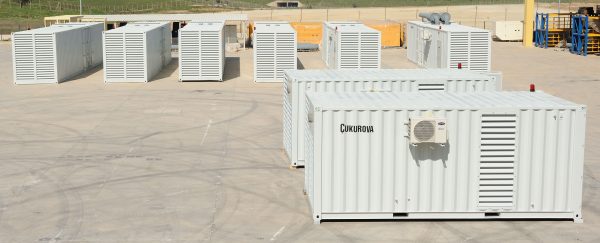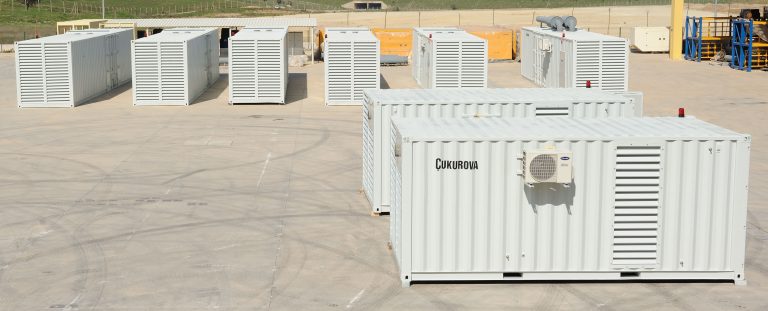 Genesal Energy
Genesal Energy has striven since its inception to offer the market high-quality generator sets that adapt to the specific needs of each client. This has been achieved with the priority argument in the development of their activity, innovation, and specialization of their production processes and services.
The quality of their generators is the result of the planned actions of prevention, detection, correction, and continuous improvement throughout the production cycle. Their strong focus on R&D has placed them as a reference company in the international market with regards to special gensets, thanks to the development of in-house technologies which provide clients with gensets that are unique in the market.
The company also offers customized consultancy in cooperation with their technical team to ensure success in the implementation, whether they're marine gensets, emergency gensets for hospitals, rental sets, or units for any other specific application.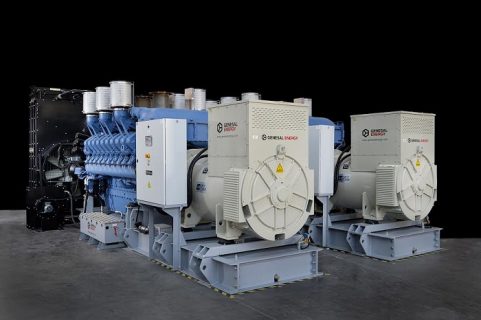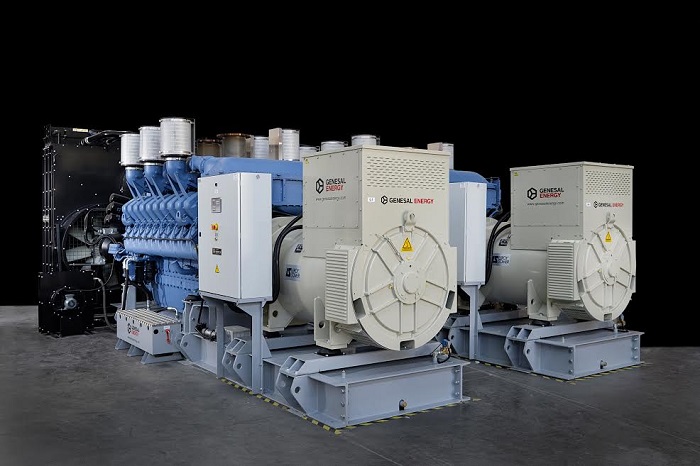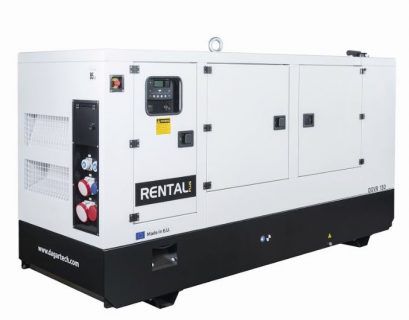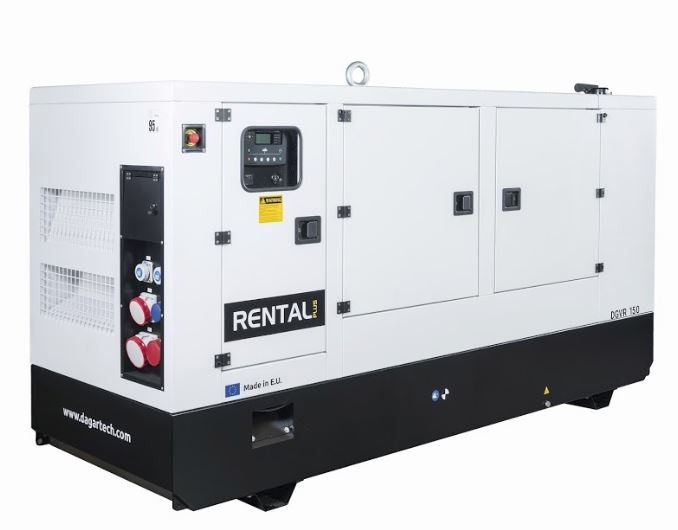 Maverick Generators
Maverick Generators specializes in the manufacturing of generators from 20kVA to 3200kVA units. Their attention to detail towards manufacturing a quality product as well as after-sales backup is amongst the very best.
Maverick is also based in South Africa and operates across the African Continent. They are also an approved Original Equipment Manufacturer (OEM) with most of the major engine manufacturers, including Volvo, Scania, Perkins, Cummins, and FAW.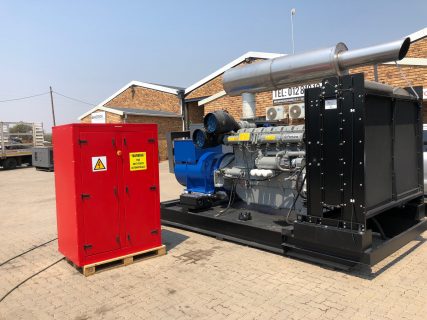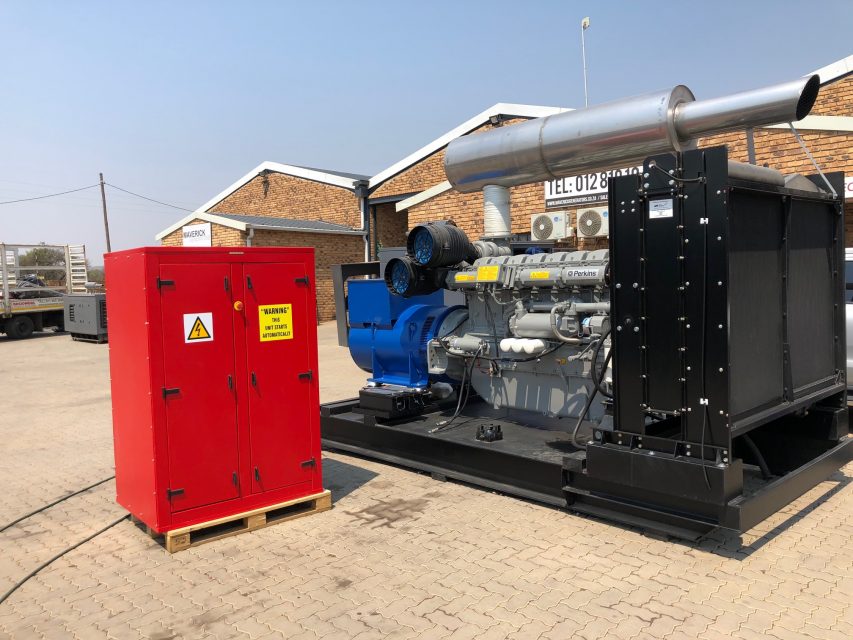 Trio generators
Trio generators have been operating in the fields of generator sales and after-sales services (Emergency service, 7/24 service, Maintenance, Re-positioning, Special power systems, Assembly, and Spare parts) for over 20 years.
The company's generators have competitive prizes with quality and high engine power which ranks them high as one of the leading generator manufacturers in the world. They export their generators to 20 countries and have 17 distributors around the world.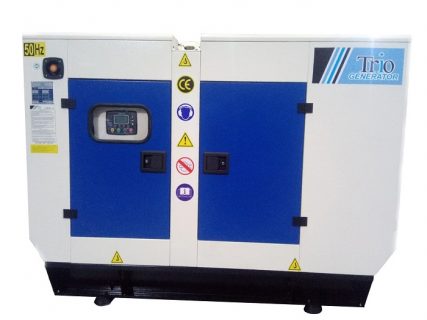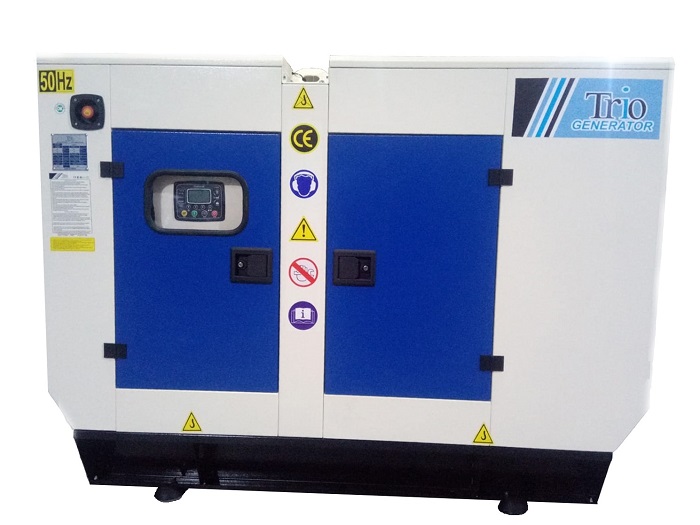 Genpower
Genpower is the power-generating base of Turkey since its establishment in 2000. The company focuses on long-term investments and aims toward sustainable growth. It leads and shapes the market with the high importance given to R&D studies and technological investments.
Genpower prides itself on its uniqueness of producing its own canopies with better isolation and lower sound level. Their unique green generators were the first choice of Formula 1 Night Race 2011, Turkcell, Vodafone, Avea; Turkish, Italian, and American Army; stadiums, government buildings, and hotels all around the world.
The company offers maximum efficiency and low costs to its customers with diesel and gasoline gensets between 1 to 3.500 KVA, welding machines, light towers, agricultural products (i.e. tillers, water pumps, milking machines, and lawnmowers), and simple and PLC synchronized systems.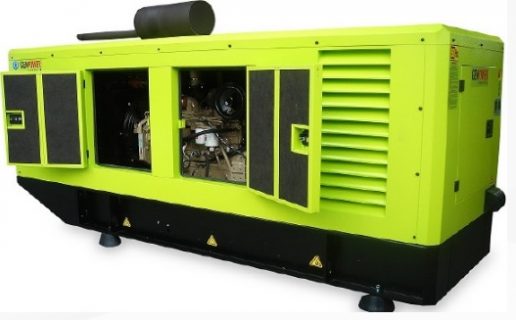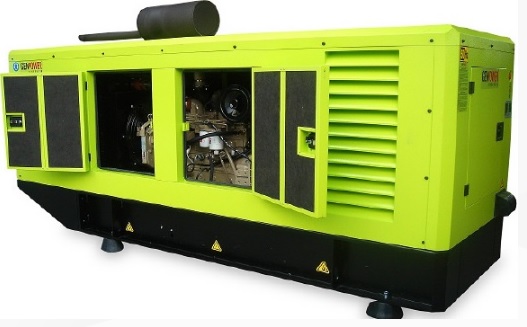 Harrington Generators 
Harrington Generators International Ltd (HGI) is the UK's leading generator manufacturer which has the ability to design, manufacture, test, service, and repair engine-driven generators from 3kVA to 1250kVA.
The supply of prime power and standby generators from 3kVA to 150kVA has been the core of Harrington Generators' business since 1979 and its customers value the economic advantage gained from their products. The company has continually supplied flexible power solutions across a number of market sectors for over 40 years.
HGI's uniqueness comes from working closely within specific market sectors to create bespoke sets, engineered to meet the exacting standards of the Rail, Telecoms, Aviation, Defense and Security, Construction, Oil, Gas, and Water industries. This pure choice and flexibility offered by HGI throughout its range engenders total customer satisfaction and allows purchasing decisions to be made on the basis of requirement, rather than fitting in with a limited range of 'off-the-shelf choices.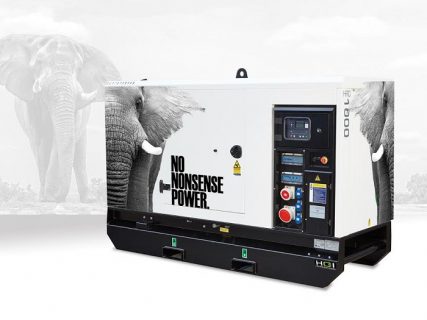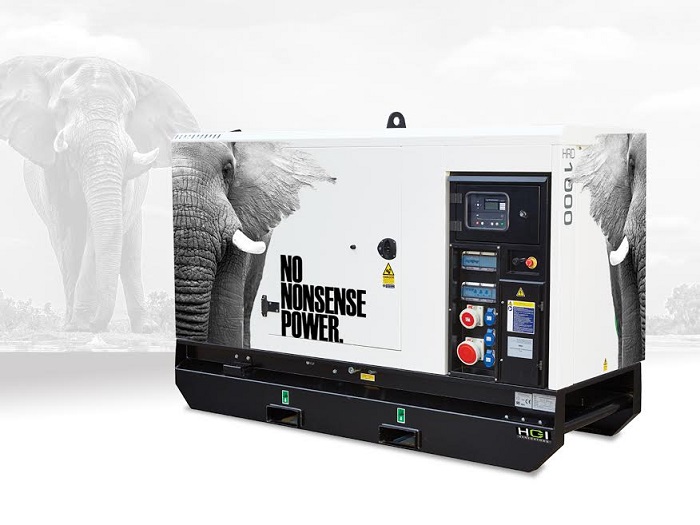 Vital Generator Services (Pty) Ltd
Vital Generator Services (Pty) Ltd has over 30 years in the backup power industry, and their knowledge of the game continues to be unrivaled.
The company prides itself in offering turn-key projects and quality products delivered from the start-to-finish production line. Their facilities boast a fully automated powder coating plant as well as in-house CNC metal production equipment.
Vital Generator production capability spans from 20kva to 2Mva generator sets. Their electrical and fabrication division offers a wide range of switchgear, control panels, distribution boards, and custom-built enclosures. They have also licensed vehicle manufacturers (Mobile generator sets and lighting towers).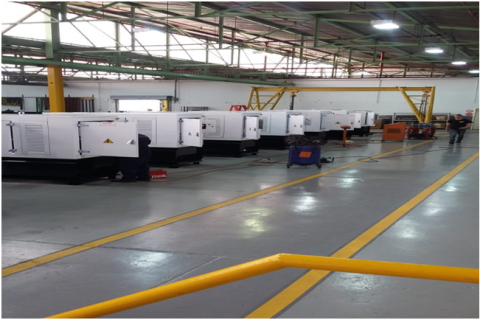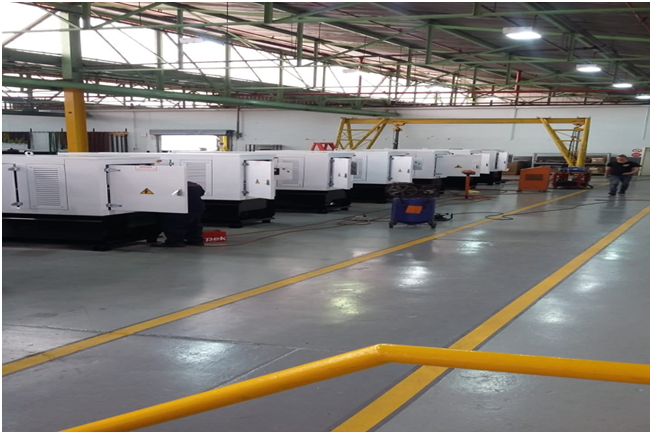 Welland Power
Welland Power is the fastest growing UK manufacturer (June 2019), having been listed in both the Sunday Times Fast Track and export track 5 times in the last 3 years. Their range of diesel generators, all UK-made are exported around the world and used in a wide variety of applications such as Hospitals, Schools, Factories, and Telecoms applications.
Their range of Baudouin and Perkins Powered Diesel Generators is known throughout the world for its reliability and support. The factory uses some of the most modern CNC machinery to fabricate canopies, exhausts, and base frames making the whole process integrated and efficient.
The factory is also predominantly powered by solar panels on the roof, helping to preserve the environment. Celebrating 70 years in 2020, Welland Power is a heritage brand that you can rely on to supply your power requirement while manufacturing in an ethical and sustainable way.
Visa S.p.a.
Visa S.p.a. is a leading Italian company that has been successfully present in the market since 1960, projecting and manufacturing highly technological generating sets and power stations. With its network currently present in more than 80 countries in the world, Visa SpA offers the most suitable solutions with a high standard of quality and technology in many areas and countries.
"ONIS VISA" gensets and power stations, ranging from 9.0 to 3.000 kVA, are completely manufactured in Italy and offer the best technological and quality features. Thanks to a research and development team of engineers, who are completely dedicated to projecting customized solutions and developing special and sophisticated projects for more complex applications, Visa SpA can support its clients by assuring the highest quality solutions
Thanks to the expertise that Visa SpA has developed in 60 years of activity, it is able to manufacture a product suitable for specific African regions where quality cannot be underestimated and cost remains an important factor. Additionally, the challenging ambient conditions have also been considered in designing a product for this market. 
The function of electricity generators in these countries ranges from micro applications supporting remote telecom towers and other small installations to critical power supply for large industrial plants and power stations.
Briggs and Stratton
Briggs and Stratton have been developing motors in the USA for over 100 years, and since the motor is one of the most quintessential aspects of a generator, Briggs and Stratton has risen to be one of the top generator brands. Their experience along with one of the best 10-year warranties in the generator market proves that Briggs and Stratton's generators have earned their spot on this list.