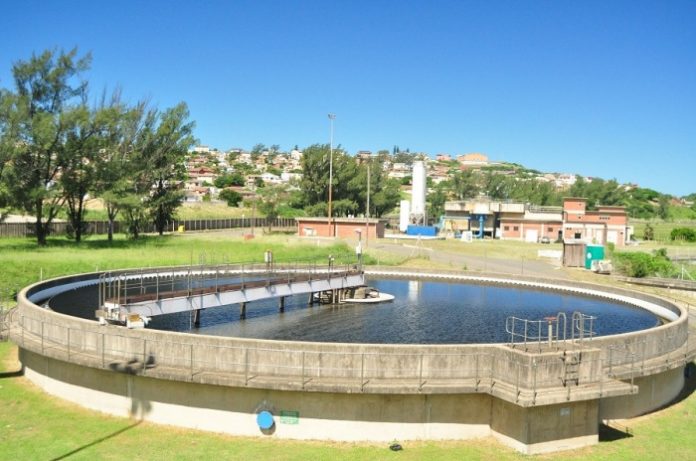 South Africa has unveiled a desalination wastewater plant in the country which engineers  have described as one of its kind.
Engineers behind the project say the plant could make turning seawater into drinking water more affordable and palatable for budget-stretched cities.
Titus Kasie, a mechanical engineer at eThekwini municipality, said the desalination wastewater plant , which had its public participation day in Durban, significantly reduces costs by only producing 50% of its water from the ocean. The other 50% is from treated wastewater.
The costs for the medium-sized plant would be $1.23 per cubic metre inclusive of capital expenditures, says Speedy Moodliar, senior manager of planning at eThekwini. However, should it be scaled to a full-size 100-megalitre operation, the costs would fall to between $0.836 and $0.879/m3.
Also read:Richards Bay desalination plant launched in South Africa
He added that the desalination wastewater plant was attracting international attention, with funding coming from Japan and officials from Spain, Israel and Norway flying to Durban to learn more.
Gisela Kaiser, the executive director of utility services for the City, said the city was pursuing long-term alternative water resources as climate change increases the long-term likelihood of drought.
The mayoral committee member for informal settlements, water and waste services and energy Xanthea Limberg said plans for a desalination plant based at Koeberg Nuclear Power Station, have been ongoing for five years.
Also read:A major desalination plant in Egypt to be constructed
She said the plant is already in existence at Koeberg but not yet operational, although the first phase will begin within the next few months.
"The plant is in the process of providing yield within this year," she said, adding that the plant is nuclear powered. There are also plans for a second mobile desalination plant to be constructed along the northern West Coast.
Currently, the appointed service providers are busy with the design and specifications of this smaller plant and a tender for construction will be advertised in June.
Both plants are owned by the city.