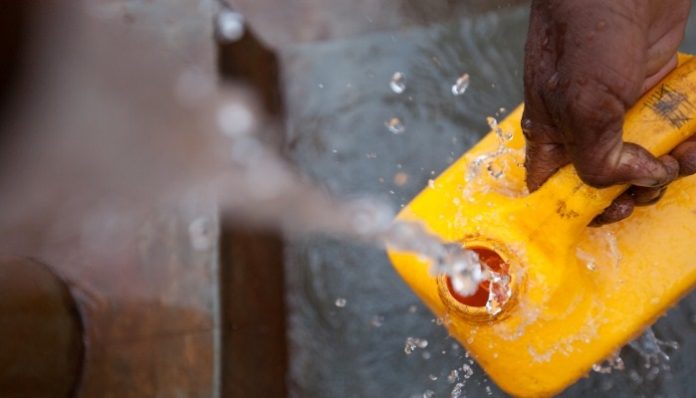 The government of Uganda has plans underway to slash water prices at public stand pipes (PSPs). More than 2,700 PSPs have been installed across the country for the urban poor in informal settlements.
Also read:Uganda's Water and Sewage Corporation confirms serious water shortage
Currently, the National Water and Sewerage Corporation (NWSC) sells water at the public stand pipes at $0.02 per 20-liter jerrycan, while vendors are expected to charge a standard rate of $0.014 for each jerrycan.
Presently, there are ongoing talks between the ministry of Water and Environment and NSWC to have another tariff plan to slash the pipe price by half per jerrycan to allow urban poor communities to further access clean water.
Sam Cheptoris, the minister of Water and Environment, justified the price slash to the legislators on the budget committee as a means to deter the water vendors from overcharging consumers. This is after several complaints were launched about vendors hiking the price upto five times the recommended amount.
Consequently, he spoke of a possibility of NWSC coming up with a tariff plan for the poor. According to him, the plan should be implemented in the next two months.
Alfred Okot Okidi, the ministry's permanent secretary, reiterated the same, adding that since the main concern at the moment are the middlemen who are overcharging the customers, they are looking to ensure that they dictate a standard price per jerrycan to be enforced across the board. Moreover, to enforce the same, a joint monitoring team will be stationed at the regional facilities.
The corporation has also installed 1,500 pre-paid water ATMs with provision of coin slots and a jerrycan costs $0.056.
NWSC public relations officer Sam Apedel said NWSC is seeking $25.2m to implement the Service Coverage Acceleration Programme to extend water to 12,000 villages in the country every financial year. NWSC will raise 52% of the funds while government will cater for the rest.