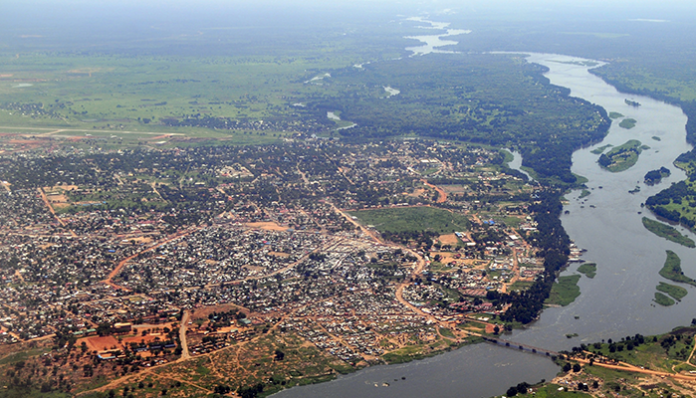 The European Union (EU) will finance the second phase of Sudan's Wadi El Kou Basin project in North Darfur with $11.2m. The second phase is set to start in October this year and will last for five years.
The North Darfur Minister of Agriculture, Anwar Ishag, announced the grant in the state capital of El Fasher in a press conference yesterday, together with visiting EU adviser Magda Nassif. The Minister called for further cooperation with the EU concerning the implementation the second phase of the project.
She pointed out that the EU has tentatively suggested that the second phase of the lowland valley project be started up to the highland valley.
The geographical scope of the project focuses on the Wadi El Kou which is a seasonal river on which around 700,000 people depend, the EU states on its International Cooperation website. The project will directly target 80,000 smallholder producers (farmers and pastoralists), and will indirectly benefit the 700,000 people dependent on the catchment.
The programme will ensure a participatory and community-based catchment management system for the Wadi El Kou basin, which will promote climate change resilience, livelihoods and stability, therefore tackling forced displacement and improving livelihoods.
As part of the Wadi El Ku Project design, three demonstration dams were planned for enhancing local water security to develop available livelihoods options and strengthen natural resource management practices.
The first is the Seil Gidem Dam completed in 2015 and the second, constructed early last year, in rural El Fasher's Seil Mait. The embankment of the latter dam is 1,200 meters long, designed to capture and spread rainwater to over 7000 feddans of Wadi El Ku land, and will benefit over 5,000 farm households around the Seil Mait area.
The management committee and the North Darfur state government expect the dam to increase agricultural production against vulnerabilities experienced due to frequent droughts triggered by widely witnessed signs of desertification and climate change.
The third and final demonstration water-spreading dam is now being built in Korga and is in its last stage of completion.
According to a report released by the EU, all three dams are located along the 50 km stretch of the Wadi El Ku and are projected to irrigate 20,000 acres, serving 15,000 farming households in the area.
The dams constructed in 2016 are to be celebrated and handed over to local communities and the North Darfur state government later this year