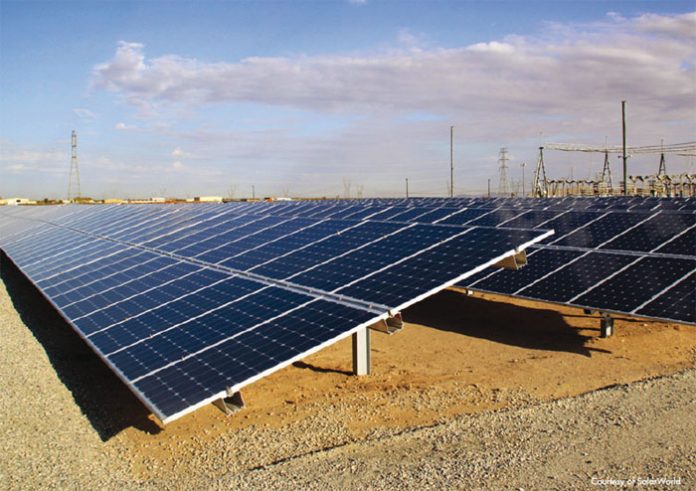 As a result of the recent increase in adoption rate of solar and inverter technologies in Nigeria, Theophilus Nweke, the Managing Director of Cloud Energy Photoelectric Limited, made predictions that Nigeria would go beyond Africa's renewable energy target by 2020.
Last year, the New Partnership for Africa's Development in cooperation with other international agencies that also had a focus on renewable energy, set a target of 2020 for Africa to expand its renewable energy capacity as well as achieve universal access.
In Nigeria however, the target was accepted with major doubts considering the nation's failures to previously meet all set development targets.
Also read:Nigeria renews focus on renewable energy
However, according to Nweke, given the increased adoption rate of renewable energy technologies across the country, Nigeria would likely surpass NEPAD's target for the country even before 2020.
According to a survey that led to the launch of the Cloud Energy Solar Access Program by a team of market monitors, Nigeria is set to spring a surprise. From the survey, Nigerians were already adopting solar and inverter technologies in large numbers.
The trend also showed that more young and middle aged professionals, inspired by necessity and without any pressure from the government, are getting over frustrations of electricity supply by switching to solar.
The Cloud Energy Solar Access Programme has supported this trend by removing the barriers of high costs with up to a 12-month payment plan for Solar and Inverter bundles designed to create easier and effective access to solar energy.
The solar access program is for all Nigerians, the Cloud Energy boss explained. The employed and self-employed who either own homes or live in rented apartments, big and small offices, schools, cooperatives, churches, mosques, banks, military and para-military institutions will all benefit from the programme.
An initial payment of 30% of total cost, a plan that spreads the balance over 12 month and the solar or inverter bundle is installed. All products enjoy a manufacturers' warranty of up to 25 years.
The Cloud Energy Solar Access Programme was also designed to educate the public on the benefits of using solar energy as a means of hastening the pace of the nation towards attaining the renewable energy goals of 2020.
The programme also contributes to the fight against climate change and creates thousands of jobs in the clean energy sector.
Other benefits include increased productivity, a substantial reduction on electric bills and 24/7 entertainment.