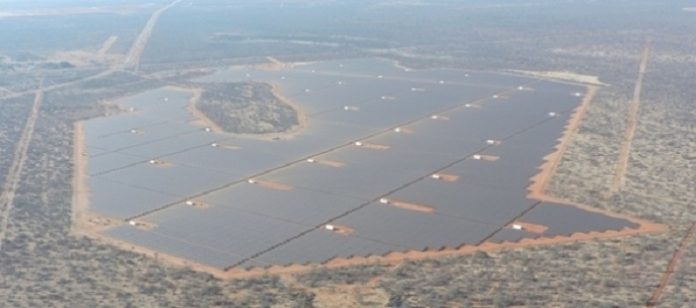 Italian renewable energy firm Enel Green Power (EGP) has established a significant presence in South Africa; this is after expanding operations into the region three years ago.
It now boasts more than 520 MW of wind and solar projects in operation, one of which was declared a National Key Point in June; Tom Burke solar plant whose construction started in March 2015.
Benefits of the mega solar plant
The 66 MW Tom Burke photovoltaic power (PV) plant, in Limpopo Bushveld, where Enel hosted a dedication ceremony recently for one of its first large-scale solar projects, feeds 122 GWh/y into the national grid and supplies electricity to nine villages in the Lephalale region.
Also Read: Enel to construct 34MW solar project in Zambia
"By harnessing renewable energy sources, we can improve electrification in Southern Africa. We can also incorporate current and available technologies to bridge the gap between supply and demand for energy in a sustainable way," said Enel country manager William Price.
Early generation and commissioning of the plant on a 202 ha property took place in August 2016, adding "significant" value to the region and country.
The Tom Burke PV plant
The Tom Burke PV plant is capable of generating up to 122 gigawatt-hours a year, which is equivalent to the annual consumption needs of around 38 thousand households, while avoiding the emission of over 111 thousand tonnes of CO2 into the atmosphere each year.
The plant is also supported by a 20-year power purchase agreement with Eskom, having been procured through the government's Renewable Energy Independent Power Producer Procurement Programme (REIPPPP).
About Enel Green Power
Enel is the leader in the renewable energy sector and operates in Europe, America, Asia, Oceania and Africa. Thanks to innovative energy technologies they produce solar, wind, hydro and geothermal energy.