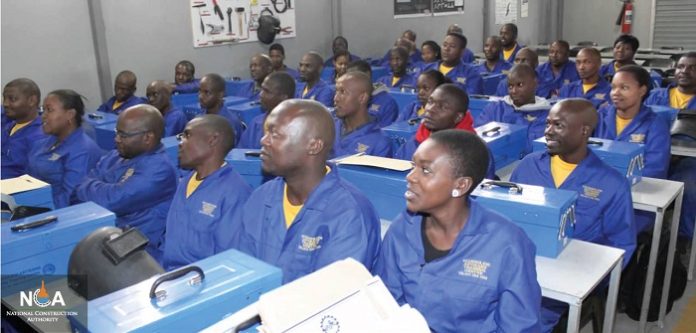 NCA's Contractor Training Programme for the financial year 2017/2018 has officially begun. This year's training covers fourteen regions across the country.
This is in a bid to ensure every registered contractor gets a chance to attend the training. The theme of the training is "Effective legal and Institutional Frameworks for Sustainable Construction Growth."
The first training will take place on the 31st of August to the 1st of September at the Jumuia Conference and Country Home in Limuru. The topic covered will be "GIS Approaches for Construction Quality Management".
Compulsory Registration
In order to promote efficiency in service delivery, all attendees will require to register in advance for the training. The registration deadline is at least three days before each training. For example, For the Kiambu training that will take place from Thursday, 31st August, the registration deadline is strictly Monday, 28th August.
This will allow sufficient time for payment verification as well as for planning and logistic purposes to ensure all attendees have access to quality service delivery. Those who will not have registered will not be allowed into the training halls.
Also Read; NCA advices artisans during mentorship forum in Nairobi
Payment, however, can be made at any time. If the registration deadline has passed, the fee paid will be valid for any other training on the schedule. The attendee is welcome to register for the training of his or her choice.
Next training
The next training after Kiambu will cover the Lower Easern Region and will take place in Machakos. This will follow with Coast, Central and South Nyanza, Central Rift, Nairobi and Kajiado, Mt. Kenya and Central Eastern, North Rift and Western.
Additional training will also take place in Nairobi and Coast to accommodate the high numbers expected in those regions.
Topics covered across the training include Corporate Governance, Sustainable Construction Practices, Project Management and Resource Leveling as well as Cost Estimation and Tendering.
The training will all take place at least two weeks apart, with the last training taking place on the 19th and 20th of June, 2018.
Registration, payment and access to training certificates are all accessible via the training portal on the Authority website.
To qualify for renewal of the annual Contractor Practicing License, a contractor must attend at least one training covering a topic of their choice. The full training schedule is also available on the NCA website.
About National Construction Authority
NCA is mandated to regulate the construction industry in Kenya and coordinate its development. The authority envisions a well-coordinated, developed and efficient construction industry and has commitment to build a robust construction industry.