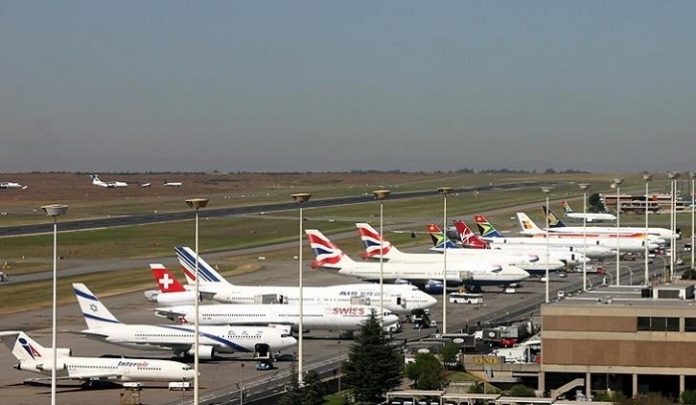 The African Development Bank (AfDB) is set to approve US $189.2m loan for the construction of a new US $358m runway at the Jomo Kenyatta International Airport (JKIA) in Nairobi.
According to Gabriel Negatu, the AfDB Director General for the East Africa regional hub, the loan is to be approved towards the end of 2017 so that construction work can commence early June in 2018.
Johny Andersen, of the Kenya Airports Authority (KAA) says that, on completion, the project will reduce mishaps on the path as it will nearly double the aircraft movement from 25 to 45 aircrafts per hour.
The current JKIA's traffic capacity stands at 89%, thus it is necessary to expand its capacity as soon as possible.
Besides, providing financial support for the runway, the bank is also responsible for the runway design. The 4.8km long and 75m wide project is a significant improvement from the current runway that has a length of 4.2km and 60m wide.
Also read: Kenya: New temporary terminal at Jomo Kenyatta airport to start operations this month
"The runway will be an upgrade of the existing one (which was built in the 1970s). This will be a category two runway that conforms to international standards," said Mr. Andersen.
Furthermore, according to KAA, the technology of the proposed facility will meet the International Civil Aviation Organisation's (ICAO) category II specifications. Moreover the technology will also enable operations in bad weather thus avoiding diversion of aircraft.
Nonetheless, the project is an ICAO code F runway which can handle the new generation extra wide bodied aircrafts such as Airbus A380 and Boeing B747-800.
In addition, in 2020 JKIA expects to handle slightly over 17million passengers annually. The growth is also expected to accelerate to 35million by 2030.
About JKIA
Jomo Kenyatta International Airport is an international airport in Nairobi, the capital of and largest city in Kenya. The airport is Located in the Embakasi suburb 15 kilometres southeast of Nairobi's central business district, the airport has scheduled flights to destinations in over 50 countries. The airport is named after Jomo Kenyatta, Kenya's first president and prime minister. The airport served over 7 million passengers in 2016, making it the seventh busiest airport in passenger traffic on the continent.