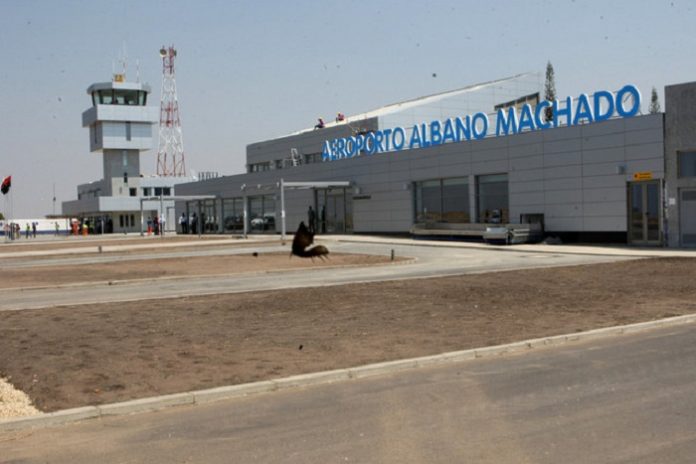 Albano Machado Airport Runway in central Huambo province in Angola has re-opened. This comes after repair works to improve services at the airport.
Deputy Governor for technical sector and infrastructure of Huambo province, Kalunga Nzage Francisco Quissanga attended the airport reopening ceremony. The ceremony was marked by the landing of an aircraft of TAAG's Angolan Airlines.
The official announced that complementary work will keep going at Albano Machado Airport, whose runway is 2, 700m long and 60m wide. Moreover, with a daily flight of TAAG, Albano Machado airport, inaugurated in 1947 and rehabilitated between 2009 and 2011, moves on average about 300 passengers per day.
Recently, the Albano Machado Airport, was shut down temporarily to pave way for repair works. According to the public National Air Navigation Company (ENANA), the repairs are intended to improve the airport particularlly, safety of the flights. During the repair work airlines were temporarily transferred to the neighbouring provinces.
The Albano Machado Airport (IATA: NOV, ICAO: FNHU) is a public airport southeast of Huambo, the capital of Huambo Province, Angola. The airport was formerly named the Nova Lisboa Airport, since in colonial times the city was called Nova Lisboa, or New Lisbon.
Meanwhile, the airports are managed by the company Empresa Nacional de Exploração de Aeroportos e Navegação Aérea (ENANA – National company to manage airports and air navigation)