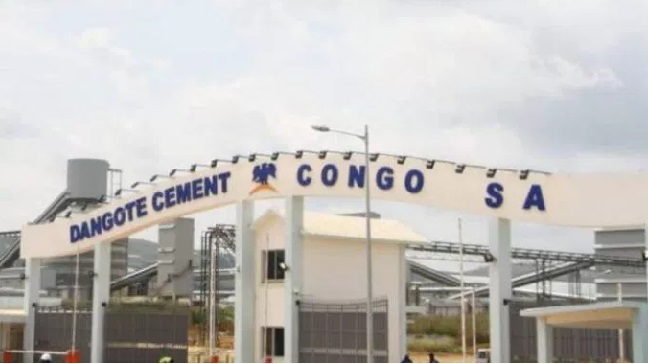 Dangote Cement Plc is set to commission a US $500m cement plant in Congo described as the largest in the country. The new plant will have a capacity of 1.5 million metric tonnes per annum.
This new plant will bring to a total of 10 plants that Dangote has commissioned across Africa; this is according to a statement that was released by the company to media outlets.
The statement further explained that Dangote Cement maintained its stronghold in the domestic cement market accounting for 65 per cent of local cement market while Pan-African volumes went up by 7.5% to 7.0Mta.
Also Read: Dangote Cement to invest US$4bn to increase productivity in Africa
"Our Pan-African operations are performing well with excellent sales growth in Cameroon, Ethiopia and Senegal. We are consolidating our success across Africa through commissioning of our 1.5Mta factory in Congo, the tenth country in which we have established operations and in our key operations in Nigeria, we have significantly improved our fuel mix and this has helped increase margins across the Group. This is especially good for Nigeria because most of the coal we are using is mined in our own country," the statement read.
The company's sales increase is attributed to the strong brand recognition, increased point of sales branding, improvements in sales and marketing strategies and higher visibility through trade shows.
About Dangote Cement Plc
Dangote Cement is well on the way to becoming one of the world's leading cement companies and certainly the largest in Sub-Saharan Africa, which they believe will be the next big growth market for cement.
Their business is organized into two strategic regions: Nigeria and the Rest of Africa. Each region pursues its business plan in line with the overall corporate strategy set out by the Group's Board and Executive Management, but mindful of the prevailing conditions in each market.