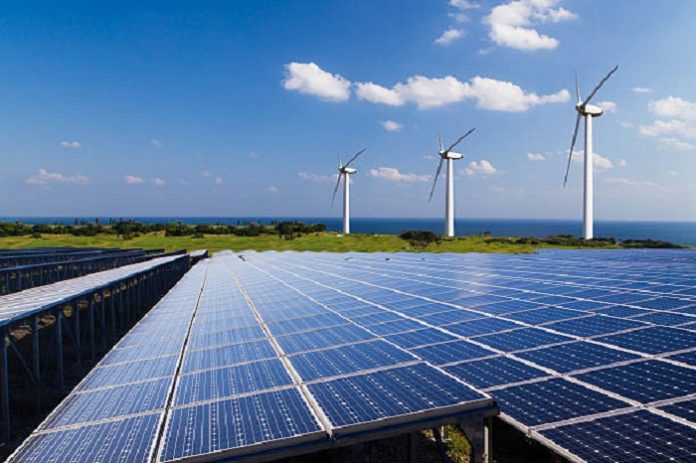 Korea will support Tanzania on renewable energy to enhance industrialization drive as it focuses on strengthening cooperation on clean energy, the Korean Ambassador, Geum-young has said.
He said that his country was looking forward to supporting Tanzania exploit its great potential for production of renewable energy. This is to speed up transformation of the nation to semi-industrial economy.
Also read:Western Cape receives US $0.7m grant for clean energy
"We are committed to strengthen our cooperation in renewable energy by lending our experience and expertise to support Tanzania's efforts to become a middle-income country by 2025." He was attending the 2017 Korea-Tanzania Energy Cooperation Forum. Ambassador Song also said Tanzania was at the top of list of priority in partnership. This is because of strong bilateral relations. "We are looking forward to strengthening the ties for mutual benefit," he further added.
Tanzania is leading other African countries in benefiting from Korea's Economic Development Cooperation Fund (EDCF). It was established in 1987 to channel Korea's support to developing countries. By the end of 2016 the fund had supported 12 projects in infrastructure, energy, water and education with total commitment of US $545.10m.
EDCF projects in Tanzania include Malagarasi Bridge and Associated roads in Kigoma Region, construction of Shinyanga-Singida and Dodoma-Iringa power transmission lines. Others include a water and sanitation project in Dodoma Region, Kilimanjaro and Arusha transmission line project, construction of MUHAS medical centre project.
Big infrastructure projects under EDCF support include construction of new Selandar bridge in Dar es Salaam that will involve the construction of a seven kilometre road to connect the central business district region and Msasani area.
Tanzania Renewable Energy
The Permanent Secretary in the Ministry of Foreign Affairs and East Africa Cooperation, Prof Adolf Mkenda said the government appreciated the intention to support Tanzania on renewable energy. "The government is happy with the strong bilateral relations with Korea. Tanzania has so far benefited from the support on various areas including infrastructure, health and ICT," he said.
The support from Korea in various sectors was vital in complementing government efforts to achieve development vision.
"This forum is a vivid example of commitment in our cooperation. It has come at the right time when the government explores ways of promoting renewable energy to boost electricity generation," he added.
Mkenda also said that the government is glad to extend cooperation between the two countries in renewable energy. They looking forward to gaining from Korean experience in the clean energy sector.
"The government looks forward to further strengthening cooperation in energy sector to support growth of the economy and development," he said.