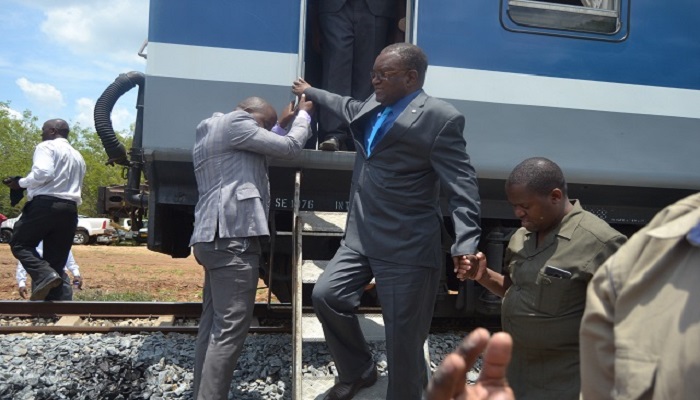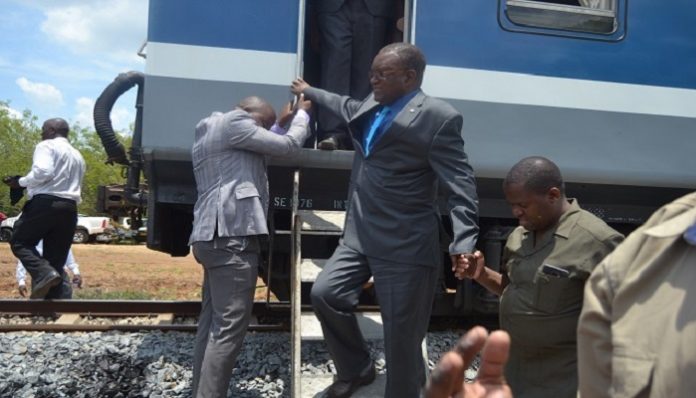 The National Railways of Zimbabwe (NRZ) has commissioned a US $10m 35km-long rehabilitated Nandi-Mkwasine railway line in Chiredzi. The project investment was executed by a joint venture partnership between the government of Zimbabwe and the European Union.
The project is expected to go a long way in reducing bulk transport costs, improve efficiency in cargo movement and prevent the damage on national roads.
Speaking during the commissioning, the Minister of Transport and Infrastructural Development Dr Joram Gumbo said the recapitalization of NRZ will save national road network from damage as transportation of bulk goods will revert back to rail transport system.
"The Nandi-Mkwasine railway line upgrading project is as a result of co-operation between the EU and the Government of Zimbabwe. It was consummated under the National Sugar Adaptation Strategy jointly funded by the EU and NRZ. EU contributed US $7.5m while NRZ put US $2.5m into the project. I understand this is part of the comprehensive support extended to our indigenous cane farmers," said Dr Gumbo.
Also read:Zimbabwe to embark on a US $400m rail project
Minister Gumbo said the completion of the project demonstrates the success of public private partnerships (PPPs), which Government was promoting.
"This project entailed joint railway infrastructure upgrading and received support from NRZ and the EU through Canelands Trust and Tongaat Hullet Zimbabwe. It is also a fulfillment of the government's policy on promoting PPPs through the involvement of both public and private players in capacity building and other socio-economic development projects in the country," he said.
Dr Gumbo said the revival of NRZ would be a cost-cutting measure on the transportation of bulk goods and passengers in the country. The government has secured about US $400m for the recapitalization of the NRZ from a foreign consortium with a few modalities being left for the finalization of the deal.
"Rail transport is cheaper to the citizenry as compared to other forms of transport. It will be cheaper to use rail transport in transporting bulk goods and it saves the country's roads from damage by haulage trucks," he said.
"The recapitalization of NRZ will involve the overhauling and renewal of rail infrastructure and equipment. This includes tracks, signalling, wagons, locomotives as well as plant and equipment. We envision the rebirth of a standard, up market and modern rail transportation system that will transform our country," he said.
NRZ board chairman, Larry Mavhima, said some of the company's turnaround strategies include reducing the operating costs and improving internal systems.