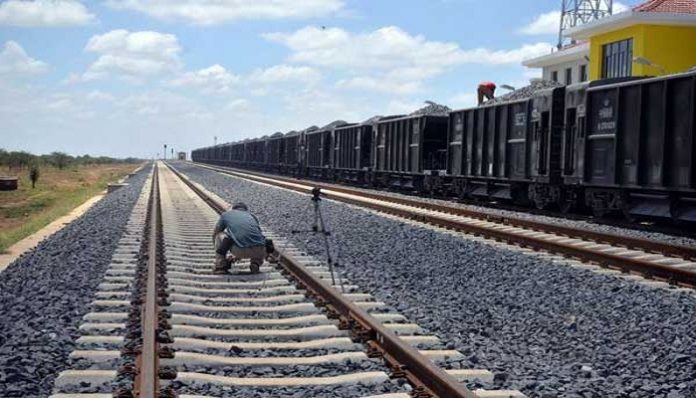 Tanzania and Rwanda have agreed to construct a Standard Gauge Railway (SGR) network connecting Isaka in Shinyanga to Kigali, with the key goal of linking the landlocked country to the port of Dar es Salaam.
President John Magufuli revealed the agreement yesterday after his talks with the visiting Rwanda President Paul Kagame at the State House in Dar es Salaam.
President Kagame was in the country for a one-day state visit. The 400-kilometre track is meant to boost trade between Tanzania and Rwanda as part of the central railway network that runs from the port of Dar es Salaam.
"I do direct the ministers responsible for infrastructure from Tanzania and Rwanda to meet in two weeks' time to deliberate on the costs of implementing the project," Dr Magufuli remarked.
Also read: Kenya and Tanzania agree to construct two link roads
He further revealed that the design and feasibility study for the mega project had been finalized; stating that the railway network will haul cargo to Burundi and Democratic Republic of Congo (DRC).
DR Magufuli assured his Rwandan counterpart that once all procedures are finalized, they will lay a foundation stone for the railway network from Isaka to Kigali in Rwanda.
At present, Tanzania has initiated construction of the railway network on standard gauge measuring over 700km from Dar es Salaam to Makutopora in Dodoma.
Dr Magufuli was unhappy that trade between Dar es Salaam and Kigali is decreasing, citing statistics from last year which showed that shipment destined to Rwanda from the port of Dar es Salaam was just 950,000 tonnes as of last year.
The Head of State revealed further that trade balance between the two countries had been fluctuating since 2011. During the financial year 2011, trade balance between Tanzania and Rwanda stood at US $47.7m but the amount decreased to US $12.2m in 2012. It grew to US $59.2m in 2013 and again plummeted to US $28.8m in 2014.
Speaking at the occasion, President Kagame assured Dr Magufuli that his country was committed to conduct business with Tanzania for the well-being of people from the two countries and the East African region as a whole.