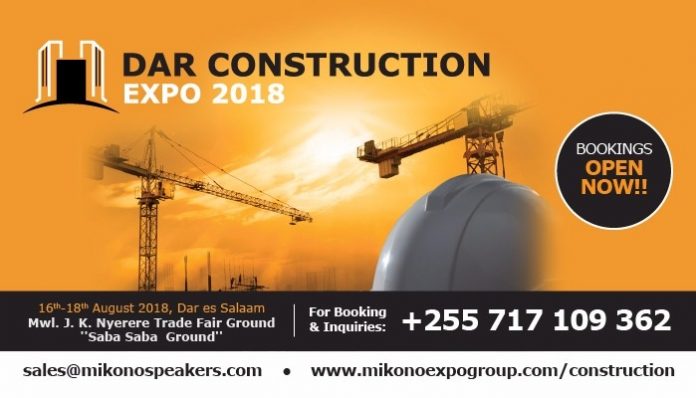 Dar Construction Expo is the region's largest construction, engineering and design conference and exhibition. In 2017 it attracted over 3,200 visitors, more than 100+ businesses exhibited and many major house builders and contractors attended. For this year 2018, the expo and conference will take place in three major Regions in Tanzania, starting with Arusha in March, then Dar es Salaam in August while the grand finale for EAC will be in Dodoma, the capital city of Tanzania.
Organized by the Mikono speakers and Mikono Expo Group, Construction Expo has been bringing together suppliers, manufacturers, and industry professionals in the construction industry for close to one decade now.
On August 16th-18th 2018, it will hold its Arusha edition where visitors can expect to see the latest building materials and construction equipment from 14 countries. As one of the biggest trade event in the country, East and central Africa, Arusha construction will occupy The Arusha International Convention Center and Naura Spring Hotel plus a massive outdoor display of equipment as well.
Those interested to visit can pre-register online at  www.mikonoexpogroup.com or www.eventbrite.com and search Arusha construction expo.