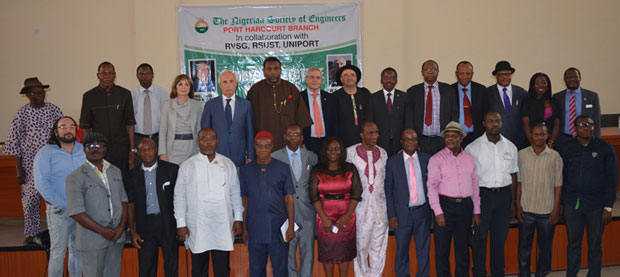 The NSE, Nigerian Society of Engineers has made a commitment to collaborate with government to deliver selfless engineering services across the country by deploying professional manpower to rural communities with the objective of boosting basic engineering infrastructure through voluntary service in the provision of rural roads and water projects to foster progress of the country.The identified projects would cost around US $500000
Speaking at a conferment ceremony that saw 21 engineers conferred in the prestigious Fellowship in Abuja, the President of NSE, Adekunle Mokuolu, pointed out that the conferment of the Fellowship on the awardees marks the commencement of a journey of bearing responsibilities on behalf of the Society as they will play a role on the development project.
Responsibilities
"You will have the responsibility of being a worthy role model, lending mentorship to our Young Engineers Future Leaders, and even our school children that need your inspiration to join the engineering profession. Membership of the College of Fellows comes with the special privilege of sharing on the Fellows platform of the Society' dedicated chat group. You are expected to make very enriching contributions on that platform," he said.
The NSE helmsman urged his colleagues and stakeholders to join his team in the areas of the provision of expertise and finance to make the projects a reality.
Also Read:NSE urges govts to address root causes of recession
The president also revealed that two international branches have been formally established in Houston, Texas in the United States of America as well as London, United Kingdom, which bring the total number of NSE branches to 72 in the spirit of the 60th anniversary celebration and as part of the aspiration to expand the frontiers of NSE's influence.