The NAUE group of companies is a specialist full-service geosynthetic manufacturer based in Germany with subsidiaries and offices throughout the world.
In Africa, they have qualified distributors in Northern (e.g. Algeria, Morocco), Eastern (e.g. Kenya, Uganda) and South Africa that represent them in the continent.
Their most popular products in Africa are Secugrid®/Combigrid® geogrids and Secumat® erosion control mats for reinforcement applications. In the sealing sector, preferred products are Carbofol® geomembranes and Bentofix®/Bentofix® X geosynthetic clay liners (GCLs).
Regarding reinforcement applications, NAUE geogrids are installed beneath or between soil layers to improve the mechanical properties of soil layers by absorbing the tensile forces and minimizing deformation. The products are used in applications such as:
Road construction and construction of heavily trafficked areas
Retaining structures according to the principles of "reinforced soil"
Slope stabilization including veneer stabilization
Basal reinforced embankments on soft soil
Load transfer platforms (LTP) over piles
Bridging of mining voids and sinkholes
Carbofol® geomembranes provide a complete seal against even the most toxic substances. Sealing applications are:
Landfill caps and base seals
Canals, ponds, and reservoirs
Tunnels and buildings
Mining
Storage, filling, handling, manufacturing, treatment, and use of contaminated liquids
Bentofix® GCLs are extremely versatile clay-based lining products. Once hydrated, Bentofix® GCLs are effective barriers against liquids, vapours, and gases. They are used for:
Landfill caps, closures, and base seals
Environmental protection under roads, railways, airports
Dams and dykes
Water containment and pond applications
Structural waterproofing
Secondary containment
Mining applications
Tunnels
Operating successfully since 1967, NAUE has decades of geosynthetics experience. Due to their innovations and commitment to quality, they are a worldwide market leader in the development, production, and application of geosynthetics.
NAUE is ISO 9001 certified and is backed by a research facility and a design team focused on addressing client needs.
Beyond selling a product, NAUE provides clients with high-quality solutions to geotechnical engineering problems. In addition to this full-service approach, NAUEs clients benefit from having just one contact person for all their geotechnical challenges.
New innovations in the NAUE product range are Bentofix® X and Secugrid® HS:
Bentofix® X
Bentofix® X geosynthetic clay liners (GCLs) – also known as geosynthetic clay barriers (GBR-C) – are needle-punched, reinforced composites that combine two durable geotextile outer layers and a uniform core of high-swelling powder sodium bentonite clay, with an additional polyethylene extrusion-coated barrier. This forms a uniform, multi-directional, shear-resistant, hydraulic, multi-component barrier with self-sealing and re-healing characteristics. The Bentofix® X polyethylene extrusion coating ensures an immediate and enhanced barrier to gas and radon while protecting against desiccation and critical substances. In applications with high hydraulic gradients over coarse soils, the additional Bentofix® X coating prevents bentonite piping. In other applications, the barrier acts as a possible root barrier.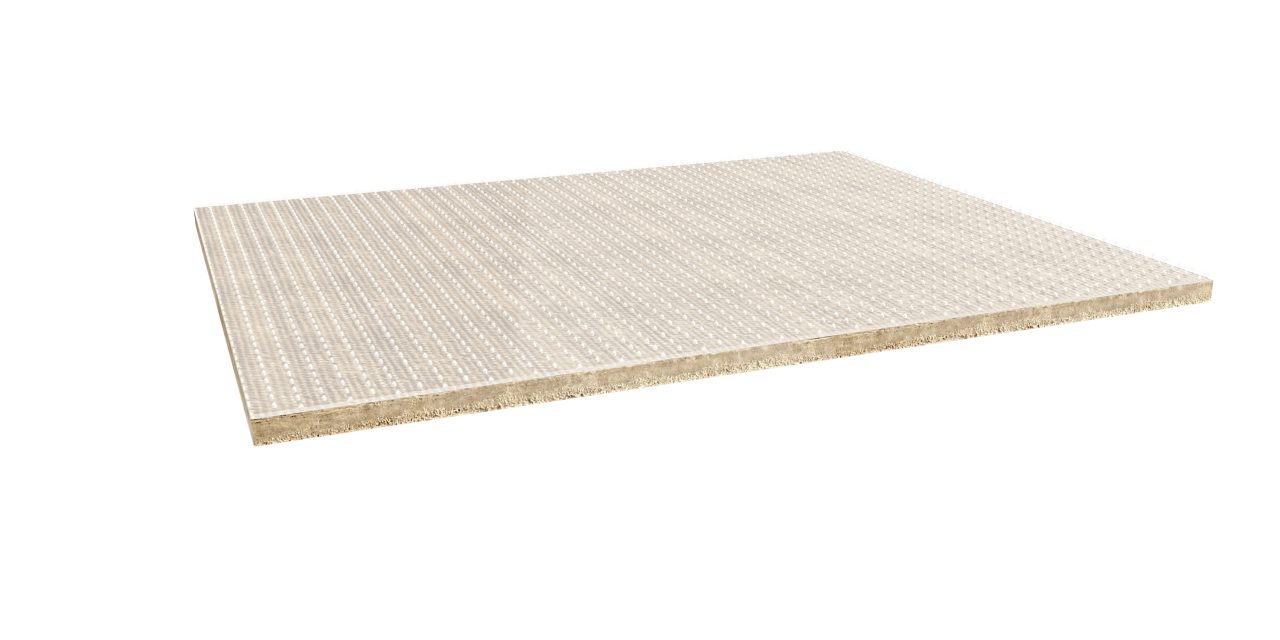 Secugrid® HS
Secugrid® HS is a laid and welded geogrid made of high tenacity polyester (PET) filaments with an extruded polyethylene (PE) protective coating used as reinforcement in many fields of civil engineering: mechanically stabilized earth (MSE) walls, segmental retaining walls (SRW), veneer reinforcement , basal reinforced embankments, load transfer platforms over piles, bridging of mining voids and sinkholes, construction over soft soil and other demanding soil reinforcement applications where extraordinary high uniaxial strength is required.