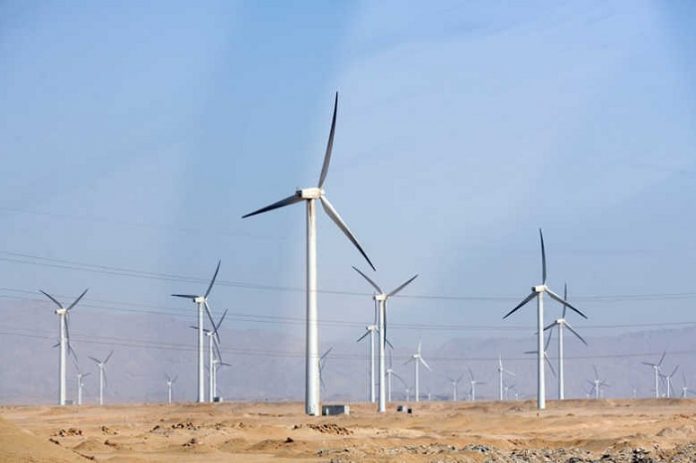 Construction works of the 110 MW Perdekraal East wind farm situated in the Western Cape, South Africa is set to commence soon.
Construction Project Manager, Glenn Hobson confirmed the reports and said that the construction team is "gearing up" and expects to have excavated four foundations by the end of September.
"Since achieving financial close in June, the construction team has been working on establishing site infrastructure, the clearing and grubbing of roads and turbine foundations, while also preparing to build the 42 km road on site," said the Project Manager.
Also Read: South Africa to install 80 wind turbines in two wind farm projects
The Perdekraal East wind farm
The wind farm which spans 3 055 ha will comprise of 48, 115-m-high wind turbines and is projected to generate around 183 000 MWh/y of clean renewable energy when operating at full capacity.
Seeing the project as an ideal opportunity to further advance the green energy revolution, while contributing to the development of local communities, Mr. Hobson explains that South Africa is transitioning towards a renewable future, which facilitates multiple opportunities for growth and development within areas and communities that have lacked infrastructure, investment and sustainable employment opportunities.
The Perdekraal East wind farm will eliminate about 410 000 t/y of carbon emissions, compared with traditional fossil fuel power plants.
In addition to zero carbon emissions and reduced use of fossil fuels, South Africa will benefit from minimal water consumption during the generation process and significant social and enterprise development programmes.
The mega wind farm is owned by a number of equity members, which include Mainstream Renewable Power, along with a consortium of investors such as the International Finance Corporation and the Rockefeller Brothers Fund.