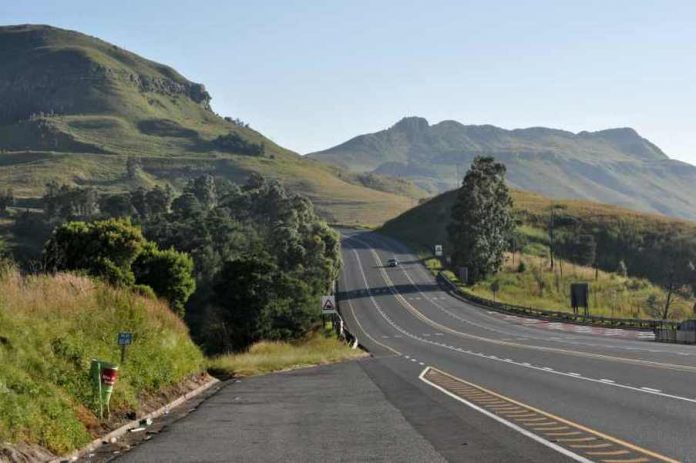 South Africa is set to begin rehabilitation works for Van Reenen's Pass, one of the country's busiest and most dangerous routes on the N3 highway that connects Johannesburg and Durban.
According to the South African National Roads Agency (Sanral), the rehabilitation project will entail the reconstruction of all traffic lanes in both north- and southbound directions.
Also Read:Zimbabwe seeks US $5bn for road rehabilitation
Road works programme
Careful consideration has been given to the time frames of the road works programme to ensure that all lanes are open to traffic at peak traffic periods such as the December holiday season and the Easter long weekend.
"Work will take place in sections, approximately two-kilometres long. Although only a single lane will be closed to traffic at a time, congestion and delays can be expected while work is in progress."
Con Roux, spokesperson of N3 Toll Concession, announced the 22 months project that will begin in mid-November. He pointed out that the on-going maintenance, regular rehabilitation and reconstruction of sections of the N3 Route will ensure high mobility and safety standards.
Van Reenen's Pass
The high mountain pass is at an elevation of 1,768 metres above the sea level, and is infamous for a number of road accidents. This section of the N3 Toll Route often poses traffic management challenges due to congestion and delays.
The pass between Van Reenen and Harrismith North currently creates a bottleneck on the N3 route. The steep grades and sharp curves on the pass also limit heavy vehicles to crawling speeds in both directions.
N3 Toll Concession signed a 30-year Contract with the South African National Roads Agency (SOC) in 1999. It is their mandate to design, construct, finance, operate and maintain the N3 between the Cedara interchange and the Heidelberg South interchange.
"Road users are reminded that traveling speed limits are lowered in construction zones – as a safety measure – and are requested to adhere to these limits," said Con Roux, spokesperson of N3 Toll Concession.