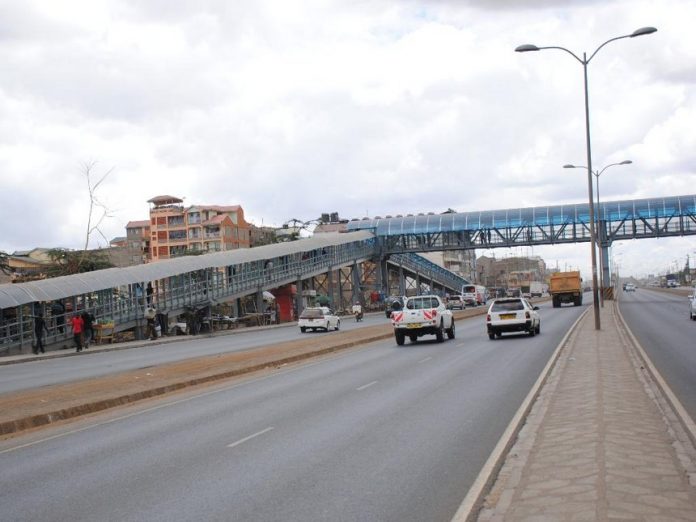 Construction works on the US 8m footbridges on the Thika Highway is soon to be completed.This is according to the Kenya National Highway Authority (Kenha).
Kenha Director General Peter Mundinia said construction of the four footbridges which has been ongoing for the past one year, aims at reducing pedestrian fatalities on the busy road. They are being built at Survey of Kenya, the Garden Estate Junction, Witeithie, and Mang'u areas.
"We are still on the timelines and expect to finish by June. People may not understand this because the steel bridges are being done in China. They will arrive in March as we fix them," said Peter Mundinia.
Also Read:Nigeria inaugurates 5.5km road project
High court rule
Over the past years unnecessary deaths have been caused due to lack of adequate footbridges as pedestrians are hit by vehicles as they cross the highway, especially at night. The Director General said that the footbridges once complete, will reduce such accidents.
"In the meantime, we have clearly marked areas where the public can cross. Once the super structures are in place in the next three months, no more pedestrian fatalities will be witnessed on this road," said.
Kenha awarded the building contract to Interways Works Limited and Fourways Construction Limited last March. Interways Works Limited is constructing the Witeithie and Mang'u footbridges at a cost of US $4.2m while Fourway Construction Limited is building the Survey of Kenya and Garden City footbridges at a cost of US $3.8m.
The agency is expected to remove safety bumps installed on the highway once the footbridges are complete in accordance with the High Court rule which ordered removal of speed bumps on the highway to ease traffic.