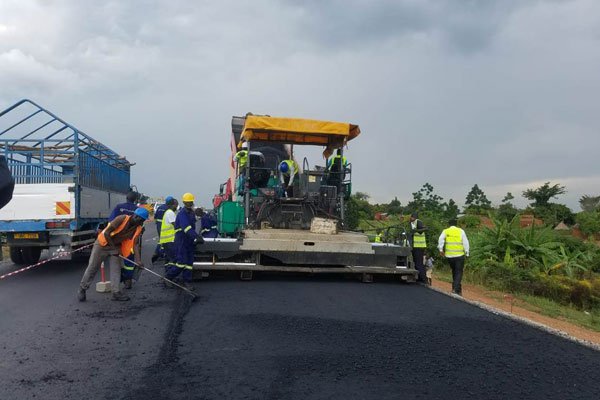 The Federal government of Nigeria has inaugurated the construction of a 5.5km road in Ekwetekwe, Ezza North local Government Area of Ebonyi.
Permanent Secretary, Ecological Fund office of the Secretary to the government of federation, Mr. Uwem Use, confirmed the reports while he performed the handing over ceremony of the Engineering Design for Erosion Control and Road Improvement Works to Kanode Construction Limited, the contractor firm handling the project on behalf of the president.
Also Read:Ghana to build a fence along the Accra to Tema Suburban Railway Line
Erosion Control and Road Improvement Works
According to the Permanent Secretary, the Erosion Control and Road Improvement Works at Ekwetekwe/Ogbunyagu  is expected to span across three communities.
"Today is indeed a remarkable day for the people of Ebonyi community as we are here to hand over a project approved by President. The project is spanning from Nduagu Onu-Nworie to Azu-Itumo village and down to Umuezeoka community all in Ezza North Local Government of this State," said Mr. Uwem Use.
The contracting firm, Kanode Construction Ltd represented by a Senior Consultant, Mr Nwokoro Ukakonu, said the project will be complete in six months. The firm also added that it will engage some villagers in the execution of the contract and ensure that the project is done according to specifications.
Mr Columbus Nwovu, a retired Assistant Superintendent of Police (ASP) who responded on behalf of the benefiting communities added that the project would prolong the lives of the indigenous of the communities affected.