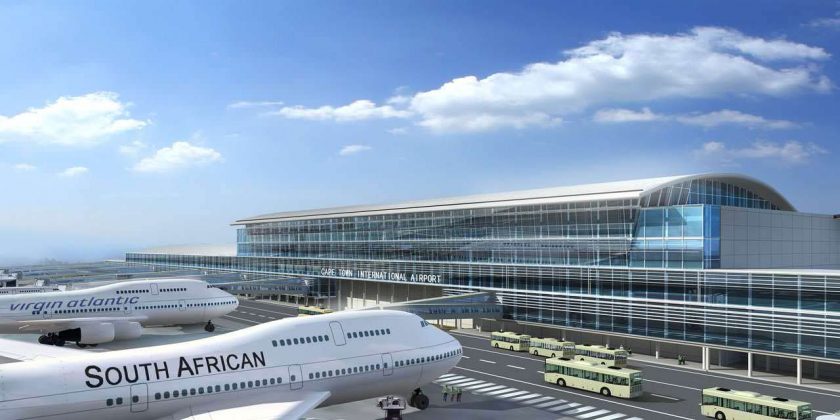 South Africa's Cape Town International Airport is set to receive US $516m makeover  with a new runway, and new international and domestic departure lounges.
Airports Company South Africa (Acsa) spokesperson Deidre Davids confirmed the reports and said the expansion is necessary to meet growing demand at the airport. The make over will be in addition to the 3,500 meter runway runway realignment that will allow larger aircraft – such as the world's largest passenger airline, the Airbus A380, to land at the airport.
Mr. Deidre Davids added that the baggage hall will be designed to swell significantly to accommodate additional baggage collection carousels, and the meet-and-greet area will be reconfigured.
Also Read:Ethiopia inaugurates the biggest airport aviation hub in Africa
Future expansion
This part of the project, approximated to cost about US $287m also allows a future expansion of the airport terminal towards the runway, to accommodate additional aircraft's. The overhaul will take approximately 4 years' time and is set to be complete by the end of 2023.
Mr. Deidre Davids however pointed out that while some changes and discomfort might be unavoidable precautions will be put in place to keep passenger frustration at minimum and also to ensure that flights can still depart and land as the construction goes ahead.
"While we will do our best to limit the disruption and impact on passengers we ask in advance that airport users to please bear with us – any discomfort experienced will be well worth," said Mr. Deidre.
Last year the Western Cape government's Air Access project, in collaboration with the City of Cape Town and Acsa, saw three new airlines add flights to and from Cape Town, while the airlines already using the airport expanded their offering. This has resulted to direct flights to four more destinations at the airport.