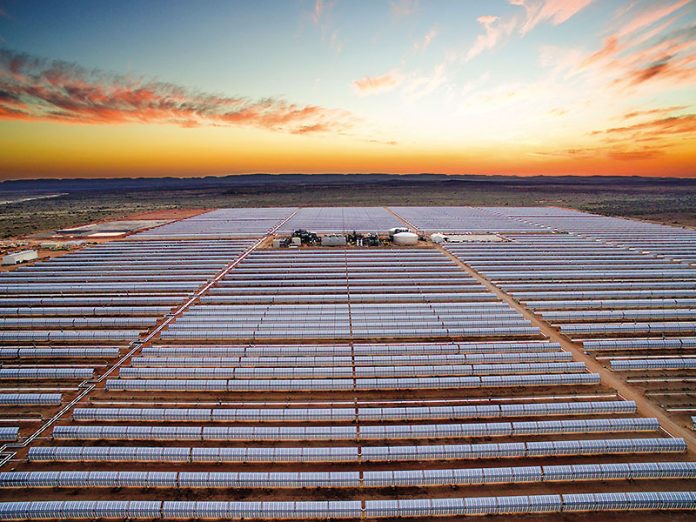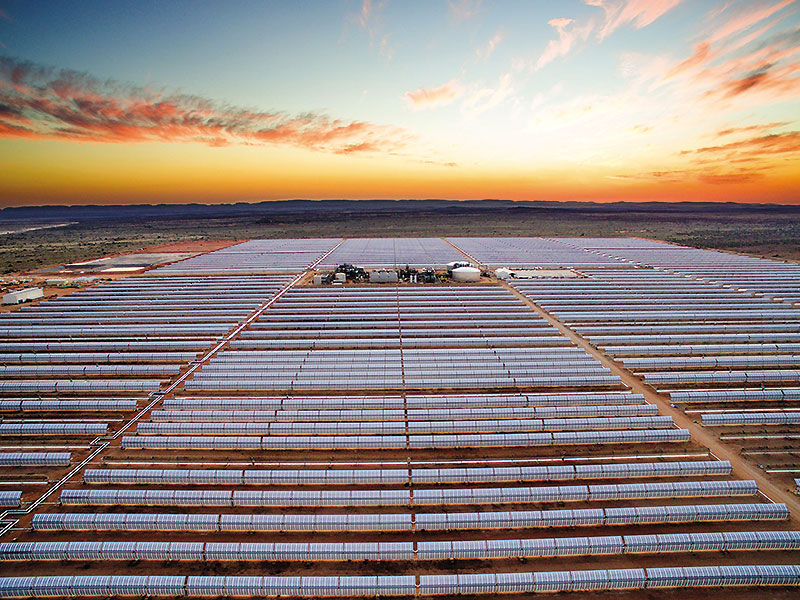 South Africa's 100MW Kathu Solar Park located in the Northern Cape Province, and constructed by SENER and ACCIONA Industrial since May 2016 has come into commercial operations.
Regional managing director of SENER Southern Africa, Siyabonga Mbanjwa confirmed the reports and said that the park is anticipated to supply clean energy to 179,000 homes in the Province and prevent emission of six million tons of CO2 into the atmosphere for over the next 20 years.
Also Read:Chad to construct 120MW solar photovoltaic (PV)
Kathu Solar Park
The park is furnished with a molten salt storage system that allows the plant to keep on producing electricity 4.5 hours steadily in absence of solar radiation and guarantee dispatch able energy generation to meet on demand needs.
"With the completion of Kathu Solar Park, we show our firm commitment to the development of a renewable energy industry in South Africa. Reaching commercial operation at Kathu means that the energy supply to the local community is secure and demand is well managed while contributing to mitigate the effects of climate change," said Siyabonga Mbanjwa.
South African government's Integrated Resource Programme
The Kathu Solar Park project is part of the South African government's Integrated Resource Programme (IRP) 2010. This plan aims to increase the country's power generation capacity to 86.8GW by 2030, of which 24% will be renewable.
Roberto Felipe, director of operations and production at ACCIONA Industrial, also commented:"The execution of the Kathu Solar Park plant has been a success for performance objectives thanks to the excellent team involved in the project, and also for the impact it has had on the economy and population in the Province of the Northern Cape in South Africa."
The solar thermal power project has also contributed to the economic development of the region by contracting local suppliers and through the KSP Social Economic Development programme and the Kelebogile Foundation, thereby significantly boosting community development in the John Taolo Gaetsewe District Municipality.