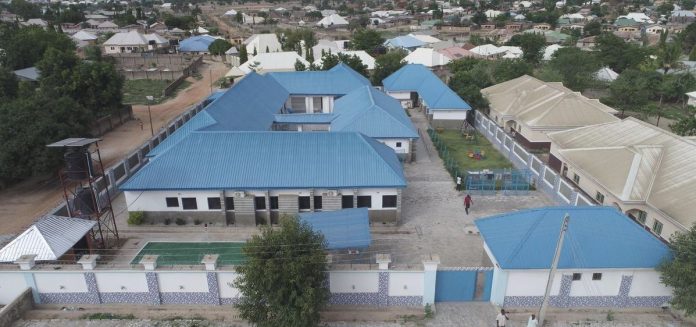 The Niger State Government has finally completed the construction of a new orphanage in Minna 32 years after the project was started.
The construction work of the 52-capacity orphanage was started by the military administration of former Brigadier General David Mark, in 1987, after they realized that the existing one located at "F Layout " area of Minna had become inadequate to accommodate the inmates and play other roles.
Also Read:Kenya to build a pediatric hospital in Kisumu County
Minna orphanage
The new orphanage, features a state-of-the-art equipment and Information Technology ICT centre and well furnished hostels. According to Governor Abubakar Sani Bello, while inaugurating the orphanage, said the completion of the home was in fulfillment of his resolve to ensure that the less fortunate in the society are equally given sense of belonging and are made to live in a comfortable ambiance.
The new structure will include a clinic and a play parlour for children's use, a television room and other facilities that would be added to the Orphanage. In order to ensure the sustainability of the facility, the governor directed the State Ministry of Women Affairs and Social Development to engage the services of a reputable non-governmental organization to manage the newly commissioned Government Orphanage.
"For this project to remain a legacy of this administration, we have to ensure that we are able to sustain this orphanage. It cannot be left in the hands of government officials, because successive administrations may not have same priorities for the facility like we have. The governor promised that the administration will continue to give the home the needed support in the interest of the inmates.