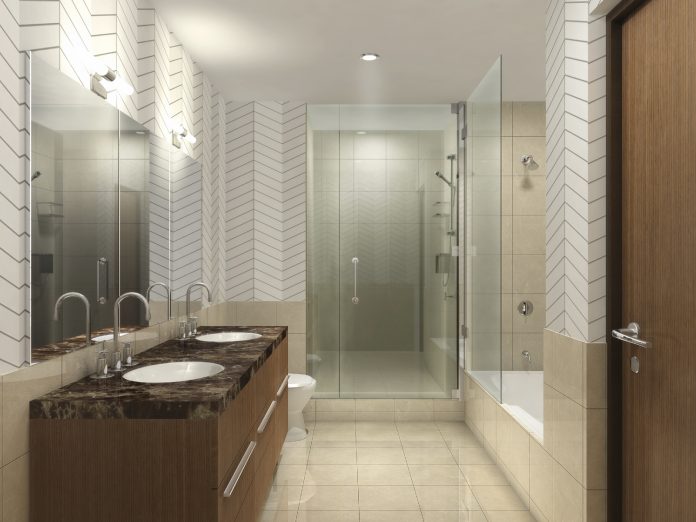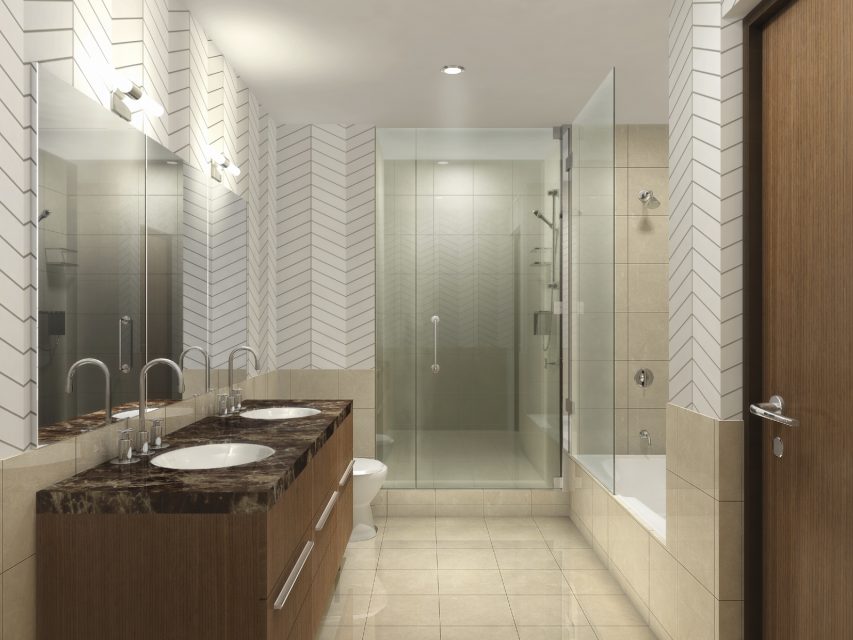 There is an increasing demand for improved sanitation facilities such as better toilets, improved sanitary ware products, etc. as less than two-third of the global population has access to it; this is according to the World Health Organization.
However, sanitary facilities are improving due to the increasing demand for improved sanitation facilities as well as rising supply chain efforts from industry participants. One such key industry participant are the players in the sanitary ware market.
Rapid economic growth along with higher purchasing power among consumers is supporting the growth of the overall construction market. Consumers now invest in high and premium sanitary ware products and hence players in the sanitary ware industry are focusing more on design and technological aspects.
The following are some top sanitary ware manufacturers
LIXIL Africa
LIXIL Africa is the South African-based entity of LIXIL. Internationally, LIXIL produces water and housing products that touch the lives of more than a billion people around the world every day.
Drawing on their Japanese heritage, they deliver pioneering innovations through their well-loved, home-grown brands. Their portfolio includes the iconic Cobra brand, which was established in 1951 and has grown to become a leader in water technology. The Cobra product offering is diverse and includes a broad spectrum of technical products specifically designed for the professional. The portfolio has recently been expanded to include acrylic baths, offering the consumer a full range of Cobra products they can trust.
Sterlings
Founded in 1991 Sterlings operates a solid company with a consistent, easily identifiable image. They are known in the industry for exclusive items and cater to both the upper and middle market sector.
All products from Sterlings are imported from Italy which allow them to not only deal with the highest quality of products but to give clients unique products ranging from hand cut crystal basins to Almost any colour and shape tap one can think of. 
Today Sterlings is a fashion leader in the retail of sanitary ware, taps, bathtubs, toilets, bidets, basins, bathroom accessories, tiles, fully imported Italian kitchens and other related products in South Africa.
Their newest range of products added is built in cupboards and vanities which are fully imported from Aran, a leader in Italy in world exports and among the top Italian companies in the design, manufacture, and distribution of kitchen and office furniture.
The company's advice to client is" Do your home work, ask where the product you're buying is MADE and NOT designed. Choose your style and stick to it and don't be afraid to make some bold choices."

GROHE
This is complimented by GROHE, the world's leading brand in luxury sanitary fittings for kitchens and bathrooms. As an international brand, GROHE pursues the brand values of technology, quality, design and sustainability, seeking to offer the "Pure joy of water". In the last ten years alone, GROHE has received over 300 design and innovation awards as well as several top rankings as one of "Germany's most sustainable large brands". GROHE was the first in its industry to win the German government's CSR (Corporate Social Responsibility) prize and was also featured in the renowned Fortune® magazine's ranking of Top 50 companies that are "Changing the World".
Vaal Sanitaryware
Vaal Sanitaryware has the longest heritage in the stable, with over 70 years of expertise in producing high-quality basins, toilets and urinals. Their wide range of products offers the perfect choice for home renovations and has been specified in numerous large commercial and industrial projects.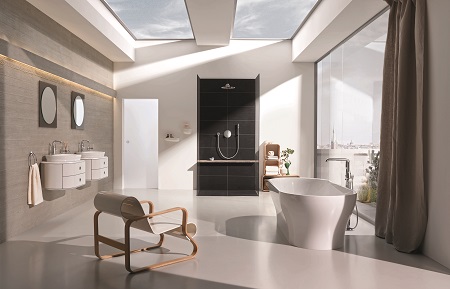 Hansgrohe
Hansgrohe is a leading innovator in technology and design, offering high quality, innovative and award winning design products to make the bathroom and kitchen more functional, comfortable and beautiful since 1901. With our two brands, hansgrohe and AXOR, we promise to offer premium bathroom solutions that enrich customers' lives as we pride ourselves in the German quality of our products.
As a champion of the value of water, we assume a leading role in dealing with ways to conserve water. Hansgrohe water saving tap and showers require up to 60% less water than that of conventional products.
Clever solutions for using water are constantly in demand. This important resource is the centre of attention at Hansgrohe. We have proven our views on a high culture of water all around the world with our two premium brands within hotels, public buildings, private residences and castles and on cruise ships and luxury yachts.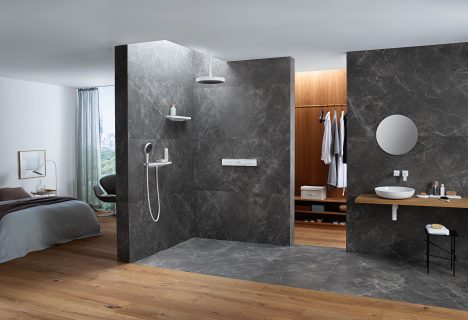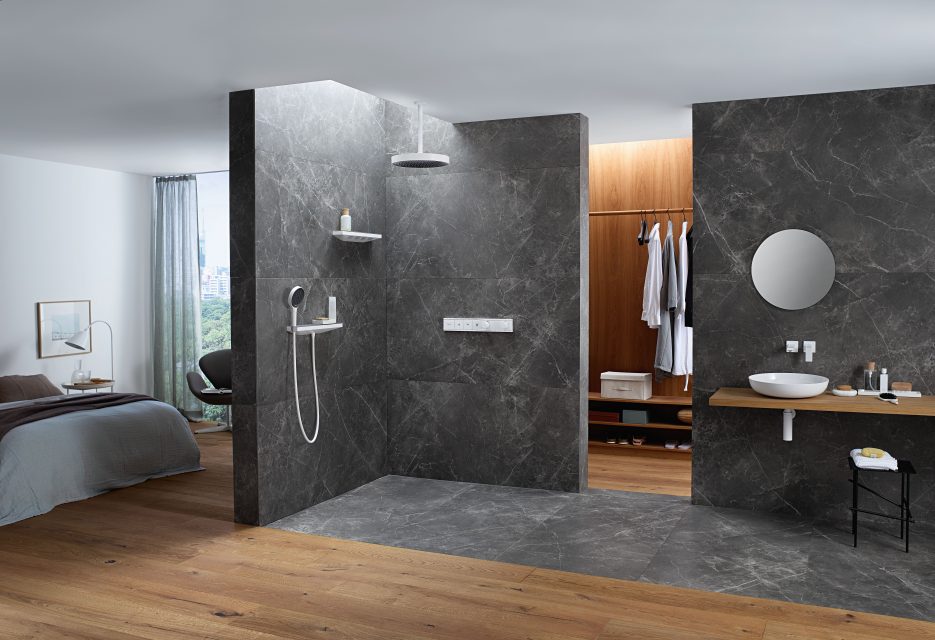 VitrA
VitrA is one of the leading manufacturers of sanitary ware globally, with one of the largest manufacturing facilities throughout Europe. Having strategically placed regional offices located in most major cities around the world they feel that Africa, as a whole has one of the greatest potential for growth over the next few years. VitrA are excited about the current appetite in Africa, and believe their products offer the ideal solution catering to all demographics.
VitrA products carry a unique talent, manufactured from the finest of material whilst posing an award winning Innovative Flair in design and able to offer Affordable Luxury at the same time. VitrA are able to offer a complete solution offering for your personal or commercial project requirements all under One Brand. Their products offer multiple options taking into consideration today's Water Saving, Green Building and Hygiene necessities.
VitrA products can currently be sourced from 75 countries Worldwide and in multiple regions of Africa, including: Nigeria, Kenya, Ghana, Uganda, Tanzania, South Africa, DRC, Ethiopia and Mauritius among others.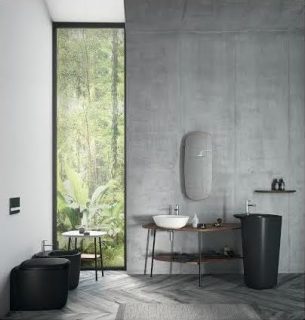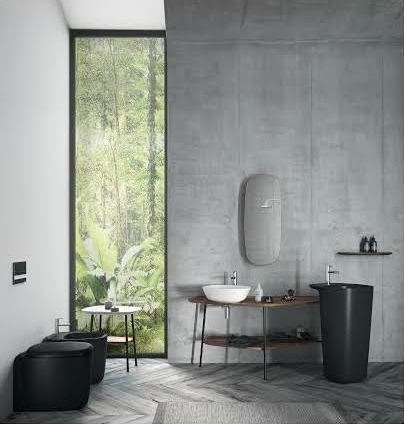 Flush Bathroom interiors
Flush Bathrooms has become a trusted name in the South African bathroom industry. They are suppliers of specialist and luxury bathroom and kitchen fittings. Villeroy & Boch are one of the Sanware brands that Flush Bathrooms import. Each imported brand offers the bathroom designer a different form and functionality. Flush Bathrooms  takes  pride in assisting architectural and interior design teams with their bathroom specification.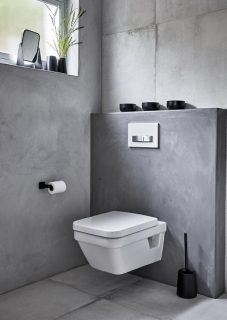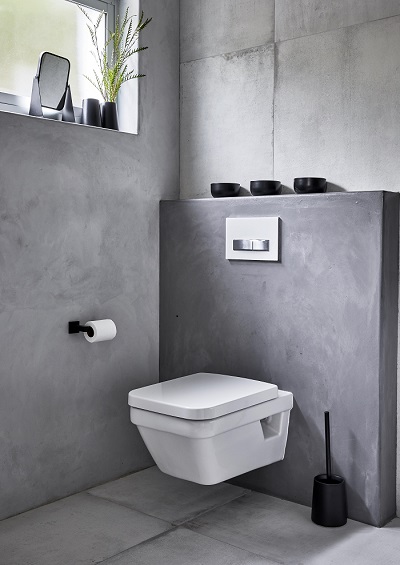 TENNE
TENNE is an Austrian brand sanitary ware company founded in 1973. Its design, combining science and technology with fashion and art, is highly recognized by European customers.
TENNE  has the R&D center of the whole category of sanitary ware, relying on its own sanitary ware such as cabinet, cast stone sanitary, hardware faucet, shower room, to the industry leading technology and excellence in manufacturing process, to create excellent quality products.
The company has become one of the most effective bathroom fittings suppliers for many local and international companies, putting their focus on providing full-service solutions for every customer who seeks a reliable manufacturer and project management team for their projects.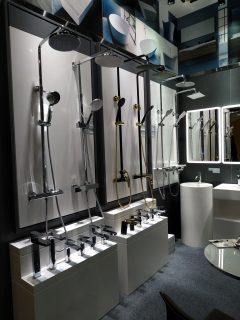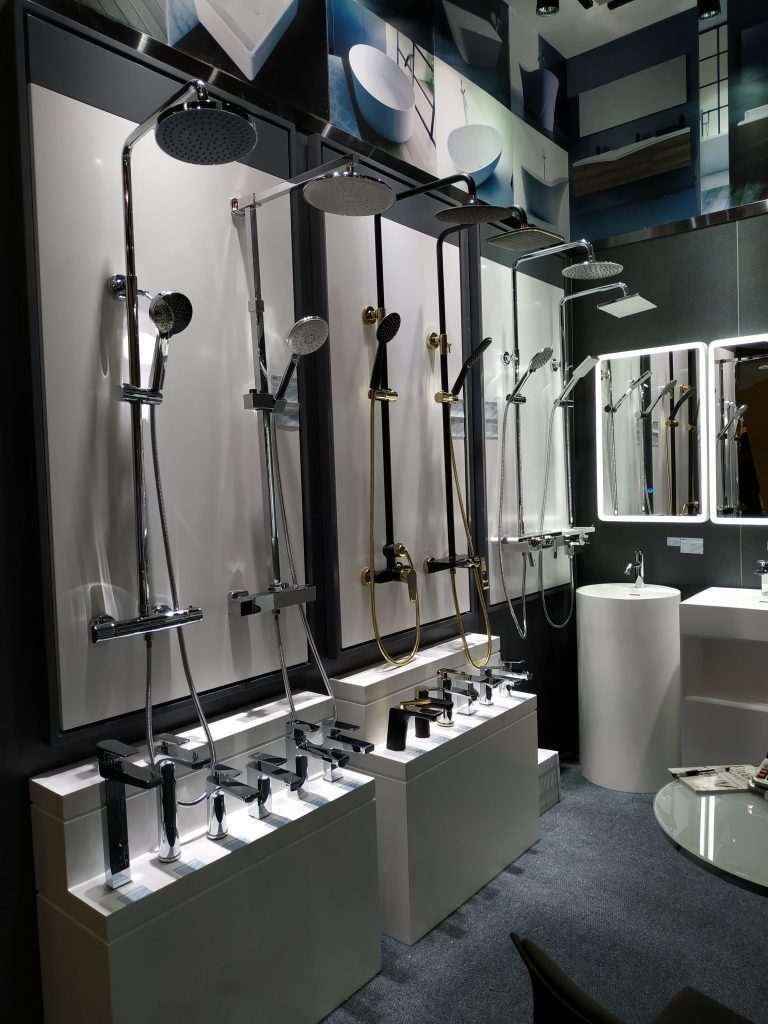 Impacto Group
Impacto is a Spanish company founded in 1997 dedicated to the distribution of finishing construction materials. The company has branches in Africa, mostly in Nigeria from Which they work in different axes: such as, Trading of building and finishing products through their company Impact trading Nigeria Ltd.
The company boasts off its quality as they guarantee 100% satisfaction in all aspects.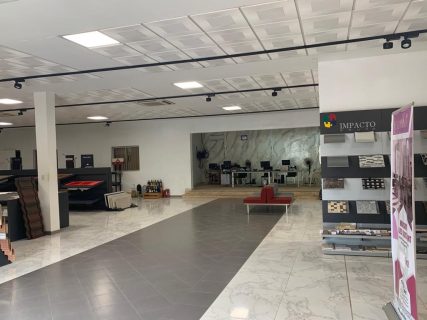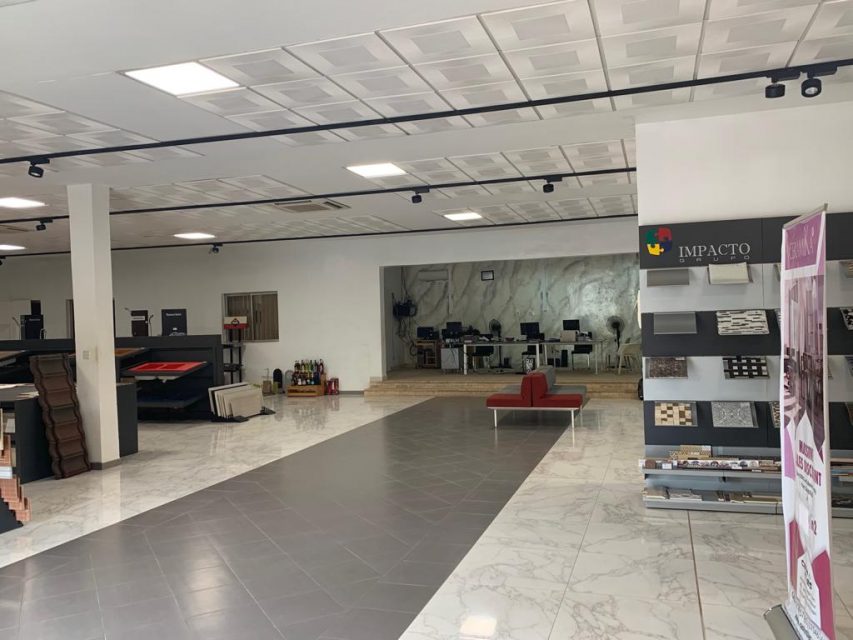 Noken Porcelanosa Bathrooms
Noken Porcelanosa Bathrooms is from PORCELANOSA Group and it specialises in bathroom fittings. Since it was founded, the company has been setting itself apart by offering the best in technology, quality and exclusivity in its bathroom elements; from toilets and bathtubs to the newest taps; as well as washbasins, bathroom units, showerheads, shower trays, towel dryers and bathroom accessories. 
The company is always committed to taking care of every last detail. Its efforts in design, quality, the commitment to sustainability and the excellent service offered to its clients place/put Noken at the top of the business rankings in the sector. As well as that, its bathroom products are exported to some 110 countries all over the world. 
Production, following each element from its origin, is another of its pillars/foundations. Pieces are made with the greatest of care and expertise, reminiscent of tradition, despite the large production volumes and company distribution. 
Veronica Gil,Marketing Manager at Noken advises one to take note on banking on the guarantee and responsible solutions with the consumption of resources.
"In a market that has traditionally been very price-sensitive, we would recommend that customers should think long-term and bank on the durability of the materials, as well as on the solutions which contribute to saving water and energy; even more so in parts of Africa where access to resources is sometimes restricted."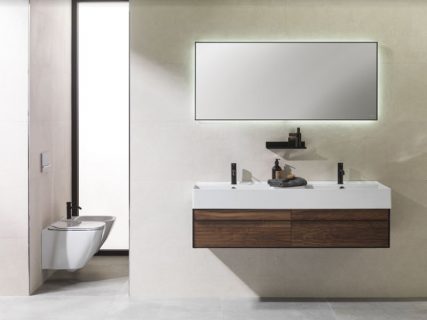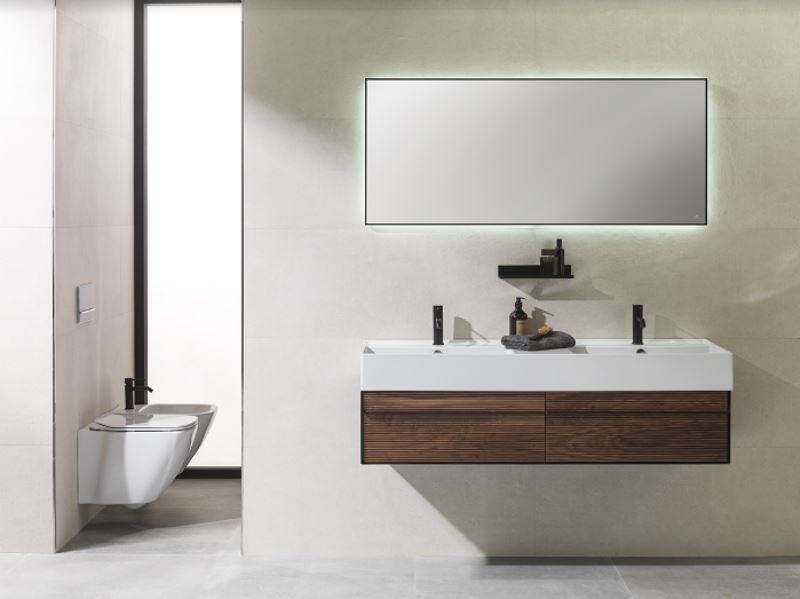 Ceramica Cleopatra Group
Based in Tenth of Ramadan City, Ceramica Cleopatra Group is an Egyptian pioneer in ceramic and porcelain wall and floor tiles, sanitary ware and bath sets manufacturing. State-of-the-art technologies support the company reputation for style, quality and flair, and its philosophy to treat each of its products as a work of art.
With more than one million Italian-inspired designs in 55 different sizes, Ceramica Cleopatra Group caters to a wide variety of tastes and styles and is able to design, manufacture and produce personalized projects and collections. Several local and international distributors work every day to sell the products all over the world: Ceramica Cleopatra Group exports to more than 100 countries worldwide.
The company reputation for quality and durability has ensured a steady international growth and a strong and stable customer satisfaction. They have a new website white ville which has more products.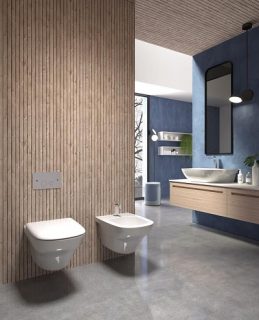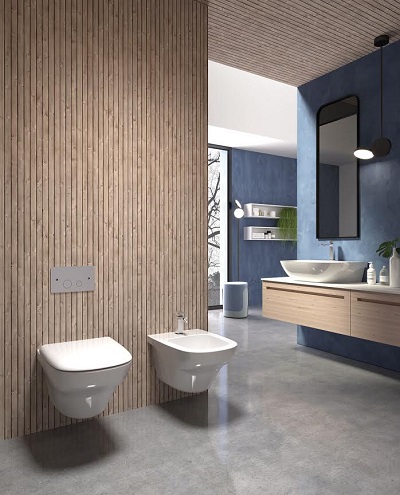 Lecico
Lecico is a major global exporter of sanitary ware, and one of the largest manufacturers in the world. What sets Lecico apart in a crowded world market place is Product Quality, Innovation and Competitive Pricing.
From the beginning Lecico has set out to manufacture products that meet the highest quality standards, its competitive advantage is in its ability to produce world class goods at low costs due to proximity to its raw materials and labour in Egypt.
The company offers a variety of designs in both Close Couple WC and Wall Hung WC with standard or soft closing seats. The basin range ranges from pedestal mounted, underslung, vanity and counter tops. Urinals are also offered in different sizes and designs. The objective is to meet all needs in different pricing brackets. All Lecico sanitary ware carries a 20 year manufacturers guarantee.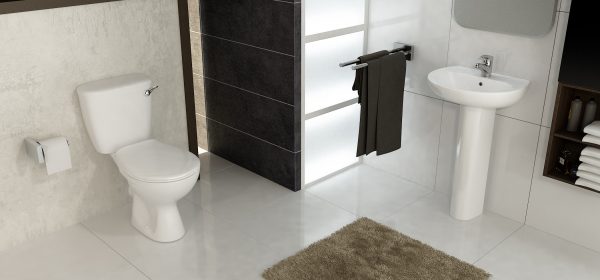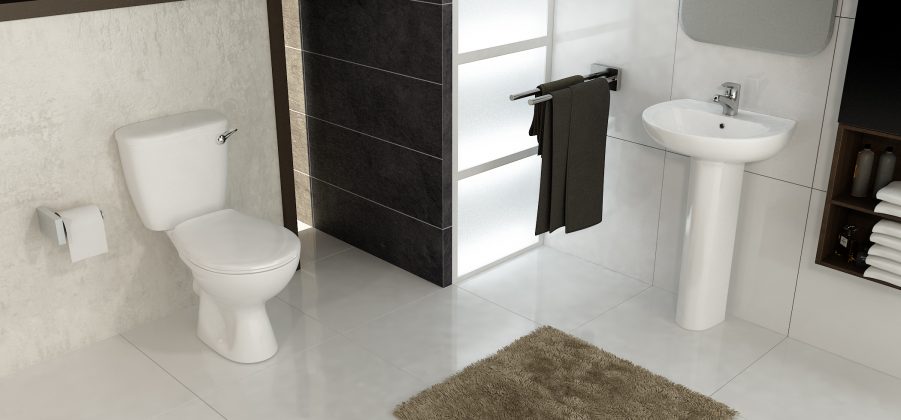 Villeroy & Boch
Since 1748, Villeroy & Boch has been adding a decorative touch to its customers day-to-day lives with top-quality ceramic products. Villeroy & Boch stands for innovative spirit, class and sophistication. A total of around 7,500 employees develop, design and produce premium ceramics for markets in 125 countries.
The Bathroom and Wellness Division's portfolio encompasses the full spectrum of products required to create comfortable bathrooms: from high-quality ceramics to beautifully crafted baths, exclusive whirlpool tubs and clever shower systems. Tasteful bathroom furniture, mirrors and a range of taps and fittings add the finishing touches.
Villeroy & Boch is setting new standards in the area of Bathroom and Wellness, with innovations such as the DirectFlush technology, a revolutionary new approach to cleaning toilets. The rimless toilets in the DirectFlush generation practically clean themselves each time you flush, ensuring hygiene and cleanliness. With a flush volume of just 3 to 4.5 litres, DirectFlush makes extremely efficient use of resources.

LAUFEN
LAUFEN was founded in Switzerland in 1892,at time when sanitary conditions were well below today's standards and level of convenience -standards to which LAUFEN, the only sanitary porcelain manufacturer producing exclusively in Europe, contributed.
LAUFEN has now widened its expertise and its portfolio of sanitary ware, bathtubs, furniture and accessories by adding faucets to the product range. Although exquisite craftsmanship has always been a trademark of LAUFEN products, a great deal of thought goes into their design too. For several decades now, LAUFEN has had positive experience of the successful collaboration with outstanding architects and designers.
In the development of new bathroom suite concepts, the expectations of the designer are met by the experience and precision of modellers, product developers and engineers.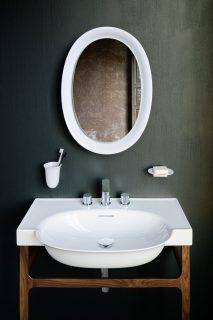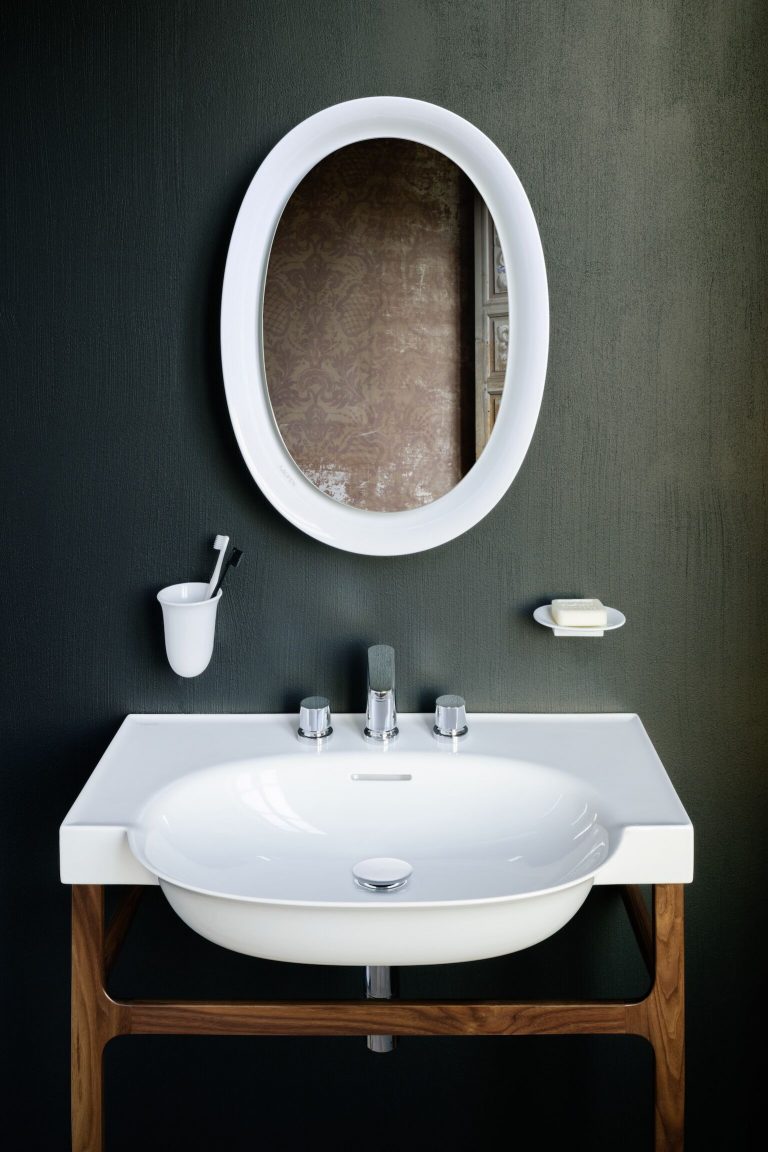 Vortex Sanitaryware (Pty) Ltd
Vortex Sanitaryware (Pty) Ltd is proudly providing quality plumbing products to South Africa and many sub-Saharan African countries under their exclusive brands of BluTide and McAlpine. These product ranges have an extensive offering of products across all income groups.
The BluTide tap and mixer products are designed by the Vortex South African team specifically for the South African Market and sub-Saharan African markets. All taps and mixers are designed and manufactured to comply with local standards.
The business is built on the back of a strong management customer centric team. Together, they have over 75 years' experience in the design, manufacture, wholesale, sales, and marketing of plumbing products to the retail industry.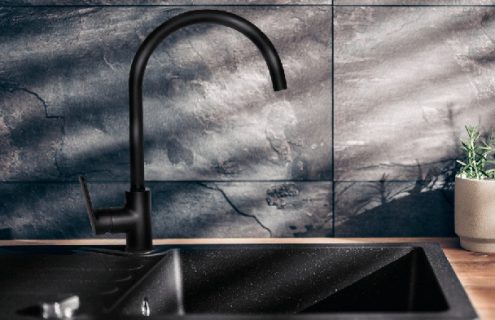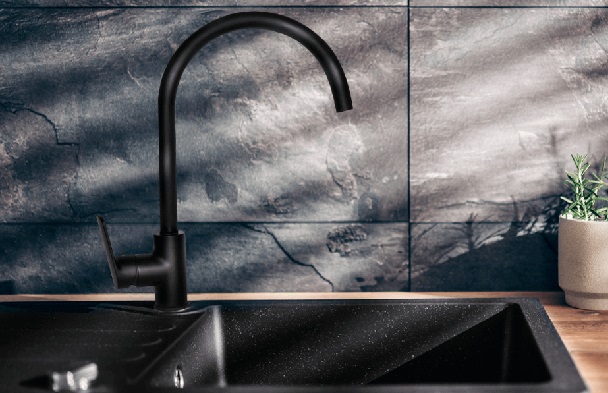 Eros Sanitaryware
Multi-talented facets of Eros have flowered into a huge range of colours and styles in the seamless bath suite model. Remarkable is a word that can be easily associated with Eros products. Eros sanitary ware inherits its Italian looks with panache and rare brilliant whiteness. The company has gone beyond style and has actually thought about how to make it easy for you to maintain your bath suite in its pristine glory. Eros products come with a unique coating that prevents stubborn hard water or salt water stains from forming. Not only this makes it easy to maintain and clean, it also saves water.
Water conservation is synonymous with this range of Eros products. The company's well-endowed R&D department has come up with the novel concept of dual flushing. Water conservation is now a necessity world over and the dual flush mode of Eros is a big step in that direction.
At present they are exporting their sanitary wares to Saudi Arabia, U.A.E., Eastern Europe, Jordan, Yemen, Qatar, Oman, Palestine, Israel, all over Gulf, Middle East, Kenya, Johannesburg, Durban, Tanzania, Nigeria etc.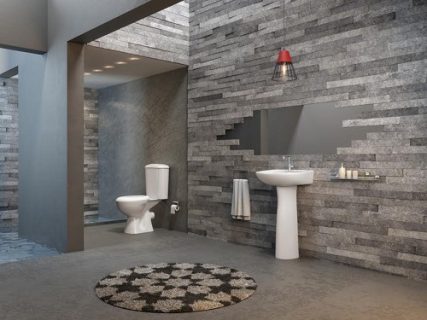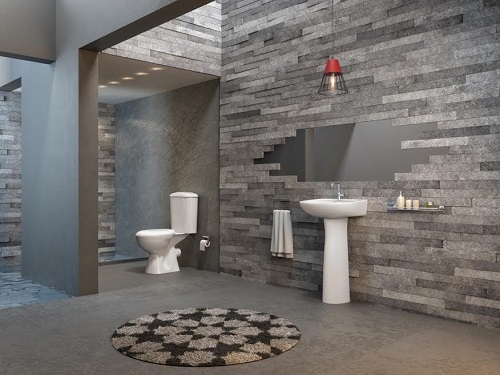 Bathco South Africa
Bathco South Africa have been designing, manufacturing and distributing a wide range of bathroom products for more than 38 years, a period of time in which they have crossed borders thanks to their intuition and know how, and they are now proud to be present on all five continents.
Their range of be-spoke basins present many opportunities to add 'flare and style' to guest suites and toilets. The design possibilities are endless. Unique materials like stone, aluminum and cement are used to create statement pieces. Bathco has as its 3 pillars, design, innovation and quality.
A unique aspect of Bathco sanitary ware products is that they are very high quality Spanish porcelain. It goes through a double glazing process meaning it has a very smooth silky finish and is more scratch resistant. Products can be seen at the Bathco showroom in Fourways, Johannesburg.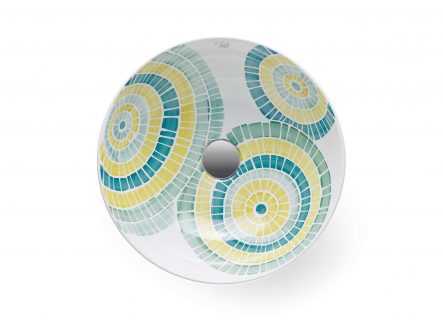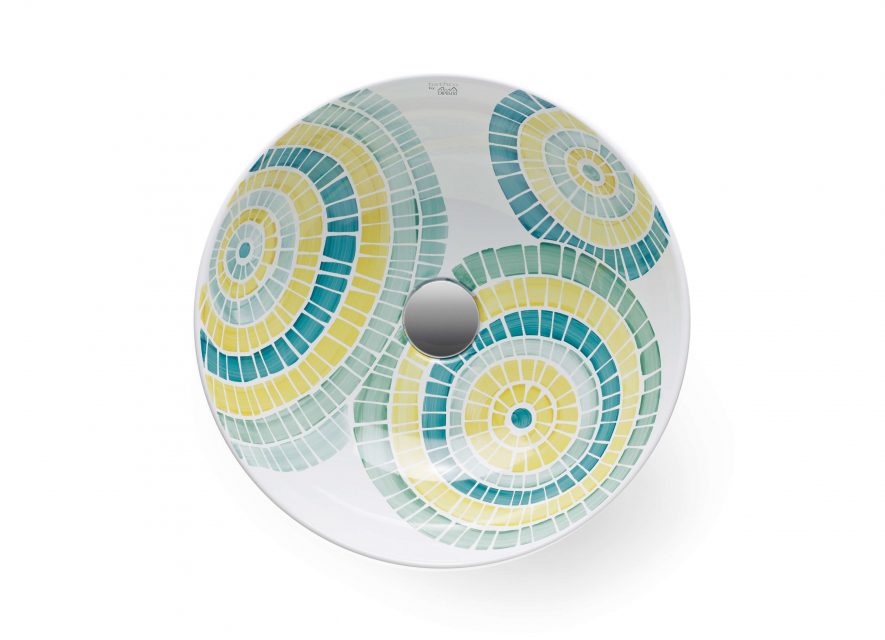 emco Bad
emco Bad is a manufacturer of high-quality and exclusive bathroom equipment and accessories in the premium segment, with a focus on functionality and exclusive design. The product range includes accessories, mirrored cabinets, functional modules, illuminated and cosmetic mirrors, as well as washstands and wash unit solutions.
emco Bad products are masterpieces which can be enjoyed day after day – thanks to their high-quality design, well-made construction and a wide range of functions. They have been developing and producing bathroom fittings in Lingen for more than 60 years so that people all over the world can design their bathrooms to suit their personal tastes and individual preferences.