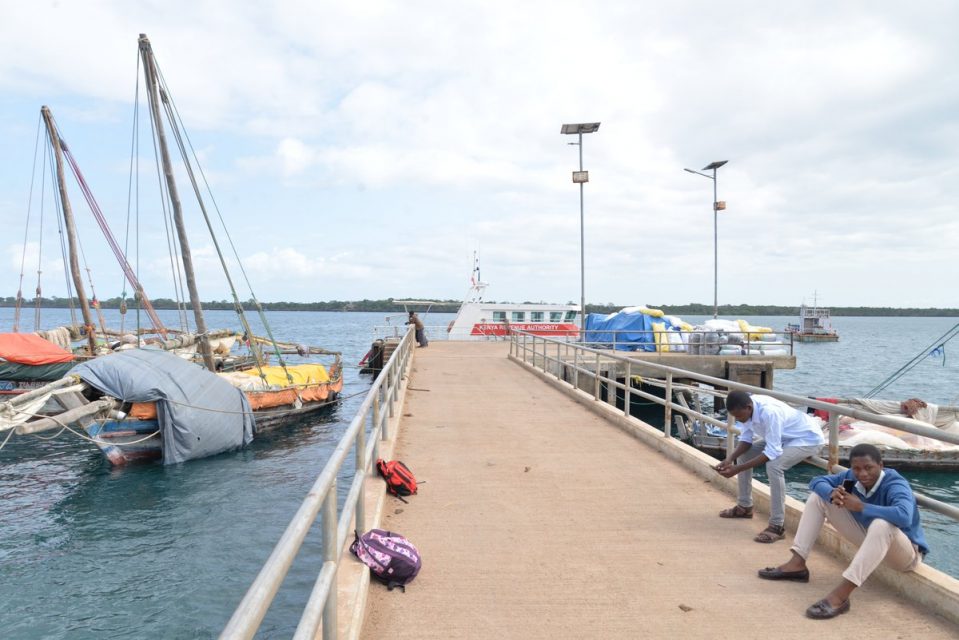 Kenya is set to start construction of a new jetty fish landing, instead of upgrading the existing fish landing site in Shimoni port as per the initial plan by the Kenya Ports Authority (KPA).
The resolution was made last week by Shimoni Port Project Implementation Team during a meeting chaired by Kwale County Commissioner Karuku Ngumo to deliberate preparations for the construction of the Shimoni fishing port.
The team voted for the new plan instead of the initial one in an effort to avoid disruption of commercial activities at the existing old jetty.
Also Read: Kenya to commence construction of US $154m desalination plant in Likoni
Works to facilitate the fish landing project
The Kwale County Commissioner said that construction works on a 4.5km road to access the Shimoni fish port has already begun to enable the implementation of the project. He also added that many structures along the targeted area are expected to be brought down so as to pave way for the road upgrade works.
Eliud Lelerai, a director at the Presidential Delivery Unit present at the meeting, urged the Shimoni Port Project Implementation team to come up with a delivery chain of the project, with various components and sub-components, as well as identify any possible hindrances that may occur for each of the drivers.
Need for a new jetty
Leading the KPA team in the meeting, head of Projects Development and Management, Eng. William Tenay said that his authority was fully aware of the need to set up a new jetty to enable large-scale fishermen to land their catch.
He noted that the Shimoni port was one of the key development projects in the authority's 30-year master plan and it was aimed at improving Kenya's marine competitiveness as an investment hub.