Giga Texas is a Tesla, Inc automotive manufacturing facility under construction in Austin, Texas. Tesla aims to have first production before the end of 2021 and volume production in 2022.
The factory is planned to be the main factory for the Tesla Cybertruck and the Tesla Semi. It will also produce Model 3 and Model Y cars for the Eastern United States. It will also be the site of the new Tesla HQ.
Timeline.
Search for construction leads
July 2020.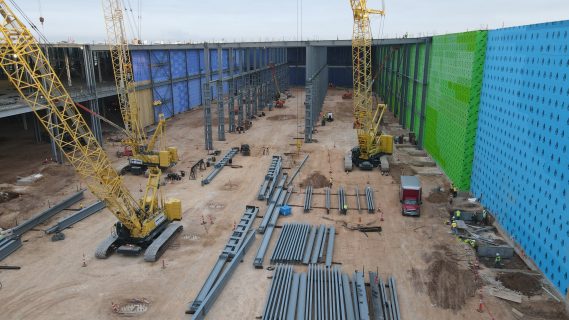 Tesla started building its new Gigafactory Texas site in Austin. After a period of going through the process to get approval from the local government, Tesla revealed that it selected a place outside of Austin to construct its next Gigafactory in the United States. Tesla had planned to move fast on the scheme which is to complete in late 2021. Also in July, Giga Texas received state tax incentives of about $50 million through the Texas Tax Code Chapter 313 program. A bunch of heavy machinery were observed moving to the site to prepare the ground for the development.
Read also:Silvertown Tunnel Project Timeline.
Jan 2021
During the night of date 18/19, concrete foundations were poured for three Giga Press high-press die-casting machines in the north-east corner Giga Texas factory location.
On date 21st, the first Giga Press components were brought on site in crates and shipping containers. The following day, base frame of the Giga Press was unpacked and craned into position.
March 2021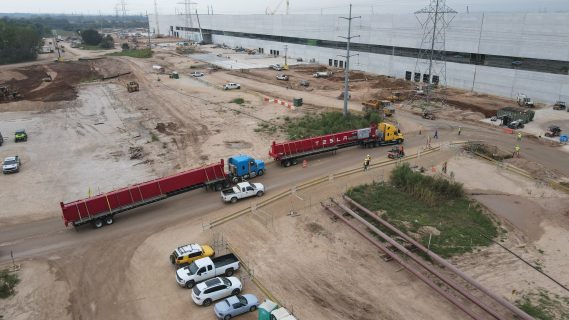 One end of the upcoming Cybertruck factory was being laid with thick concrete walls and what appeared to be concrete slabs for the roof. Together with the domineering size, the insane amount of concrete which was used to build Gigafactory Texas gave the building a modern and futuristic appearance.
Gigafactory Texas had exhibited a remarkable progress since its commencement, with recent drone flyovers of the site disclosing that some painting equipment was being placed within the facility's semi-completed areas. They also revealed that a parade of the dipping tanks were brought to the second floor of the Paint Shop, which meant that some interior work on the facility was already ongoing.
Oct 2021
Construction was still apparent at the Austin's Giga texas, which had faster taken shape after 15 months of construction. Photos from late summer revealed that the exterior was almost complete, while work on the interior was still underway.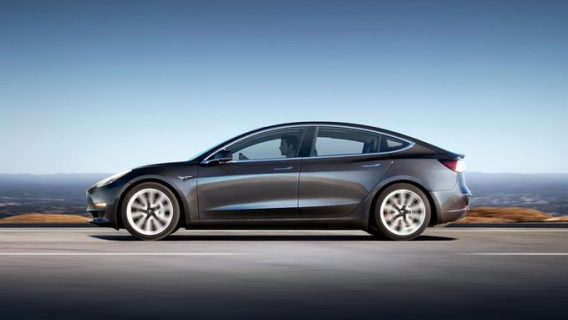 Tesla will be expected to manufacture its Cybertruck, Model 3, Model Y SUV and Semi tractor-trailer at the Giga texas. Recent job postings also revealed that the company is in search of employees who will work on research and development for the future Tesla Bot — a humanoid robot meant to complete boring, repetitive or dangerous tasks.
Tesla CEO Elon Musk stated the company would be shifting its headquarters from Palo Alto, California to Austin, Texas, a city that has over past years seen a flood of tech companies and remote workers. He announced the news at the 2021 Tesla, Inc. Annual Meeting of Stockholders, which was held at the Tesla Austin gigafactory, rather than in the Bay Area where it used to be held.
November 2021
Tesla Inc is planning to spend over $1 billion on its modern Austin, Texas factory which construction is set to complete by the end of this year. Filings submitted to the Texas Department of Licensing and Regulation (TDLR) on Friday 26 outlined Tesla's spending on different manufacturing capabilities at the Austin factory. The company stated that it will be completing construction of its general assembly, casting, stamping, paint and body shop facilities by Dec. 31.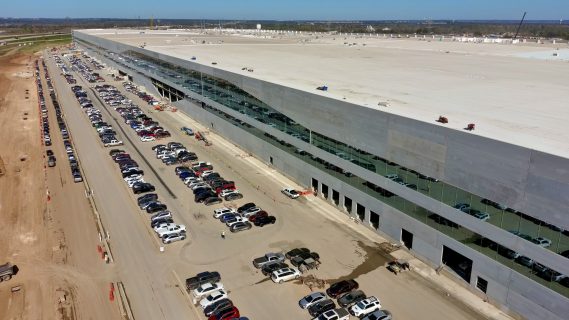 Tesla is expected to receive around $65 million in local tax rebates for the mammoth facility, which is set to create around 10,000 jobs, most of them being low skilled. People could be seen working on the huge facility day and night, and the factory building is set to be at least 0.75 miles long when completed.
December 2021
Tesla officially moved its headquarters from Silicon Valley to Austin, Texas. The car manufacturer first revealed the move ealier last year when chief executive Elon Musk was fighting with the Californian officials about Covid-19 lockdowns that led it to stop production at the Fremont factory. It stated that the move was done on the Gigafactory under construction in Austin during a filing made with U.S. securities regulators.
As of 2020, there were around 10,000 people working at Tesla's headquarters in Palo Alto, California. It wasn't revealed whether all the employees would be needed to move but it was suggested that Tesla would give some the option to stay in California while up to 50 percent were to make the move, partly because of the lower cost of living in Austin.
Late December 2021
Tesla Giga Texas was almost set for production to start early in 2022, making it another exciting year for the company. Tesla CEO Elon Musk earlier revealed that a grand opening party will be held for the Model Y and Cybertruck production factory.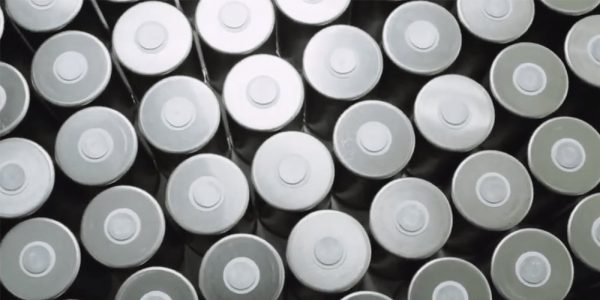 The construction of Giga Texas was almost to a close, making it harder to see inside the mammoth factory and notice any interesting updates about the development. Elon Musk acknowledged it by announcing that the company would hold a Giga Texas grand opening party with factory tours in 2022.