Australia is a vast country and it is still growing with its population set to reach almost 40 million by 2055. As a result, the government is investing heavily and accelerating a range
of mega infrastructure projects in Australia focusing especially on intelligent transport, advanced communications, future cities, critical water infrastructure, tourism, warehousing, and supply chains.
These are currently the mega infrastructure projects in Australia.
WestConnex Project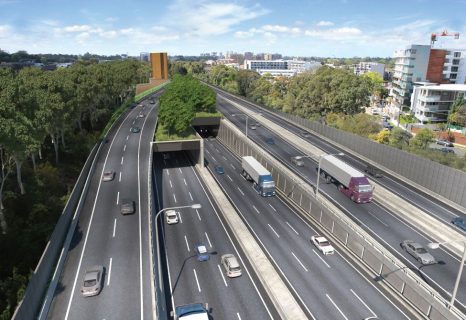 US $16bn WestConnex is the largest infrastructure project in Australia, linking Western and South Western Sydney with the city, airport, and port in a 33km continuous motorway. Motorists will be able to bypass up to 52 sets of traffic signals from Beverly Hills to Parramatta.
Key benefits of WestConnex include: Improving motorway access and connections to Western Sydney and key employment hubs across the city, moving traffic and heavy vehicles to the underground motorway; reducing traffic on local streets, and creating opportunities for urban renewal.
WestConnex also links Greater Sydney to major international gateways at Sydney Airport and Port Botany, and the future Western Harbour Tunnel, BeachesLink, and F6 extension.
Sydney Metro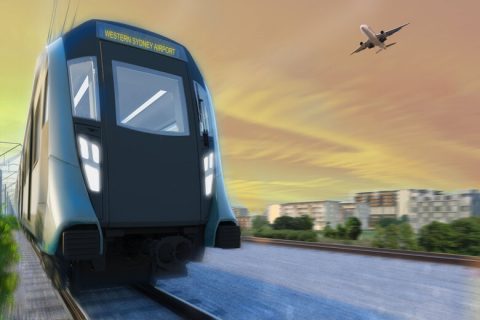 US $12bn Sydney Metro is Australia's biggest public transport project. From the northwest, metro rail is being extended under Sydney Harbour, through new underground city stations, and beyond to the southwest.
In 2024, Sydney will have 31 metro railway stations and a 66km standalone metro railway system, revolutionizing the way Australia's biggest city travels.
Sydney Metro received planning approval on 19 December 2018 to upgrade the T3 Bankstown Line between Sydenham and Bankstown to metro standards. In 2024, customers will benefit from a new fully-air conditioned Sydney Metro train every four minutes in the peak in each direction with lifts, level platforms, and platform screen doors for safety, accessibility, and increased security.
Also Read: Top construction companies in Australia
Melbourne Metro Tunnel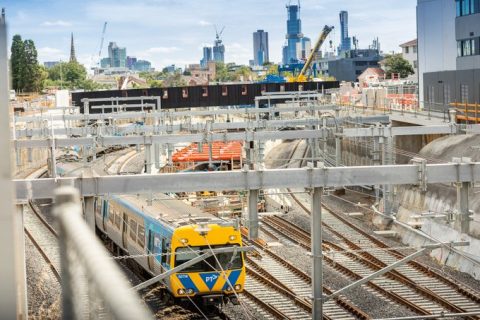 The US $11bn Metro Tunnel project involves the construction of: twin nine-kilometer rail tunnels from the west of the city to the south-east as part of a new Sunbury to Cranbourne/Pakenham line and Five new underground stations: Arden Station, Parkville (under Grattan Street), State Library (at the northern end of Swanston Street), Town Hall (at the southern end of Swanston Street) and Anzac (under the Domain Interchange on St Kilda Road); with two stations under Swanston Street directly connected to the City Loop at Melbourne Central and Flinders Street Station; will untangle the city loop so more trains can run more often across Melbourne.
The Metro Tunnel will also create a new end-to-end rail line from Sunbury in the west to Cranbourne/Pakenham in the south-east, with high capacity trains and five new underground stations. It will create capacity on the network to enable more than half a million additional passengers per week across Melbourne's train network to use the rail system during the peak periods.
Melbourne to Brisbane Inland Rail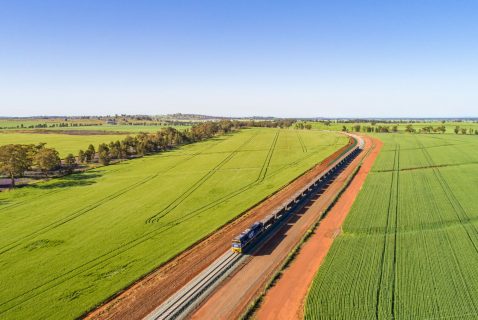 US $9.3bn Inland Rail is a once-in-a-generation project that will enhance supply chains and complete the backbone of the national freight network by providing for a transit time of 24 hours or less for freight trains between Melbourne and Brisbane via regional Victoria, New South Wales, and Queensland.
Inland Rail will transform the way we move freight around the country, connect regional Australia to markets more efficiently, drive substantial cost savings for producers and consumers, and deliver significant economic benefits.
Comprising 13 individual projects and spanning more than 1,700 km, Inland Rail is the largest freight rail infrastructure project in Australia and one of the most significant infrastructure projects in the world.
Bruce Highway Upgrade Program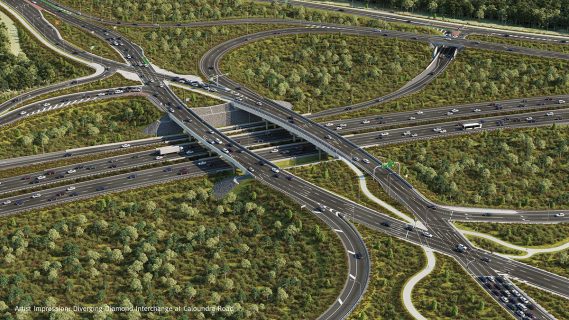 The Bruce Highway Upgrade Program is the largest road infrastructure program Queensland has ever seen. It is aimed at improving safety, flood resilience, and capacity along the length and breadth of the highway between Brisbane and Cairns.
Starting on 1 July 2013, the program was initially developed as a US $8.5bn 10-year commitment jointly funded by the Australian and Queensland Governments. In May 2018, the Australian Government committed the additional US $3.3bn (based on 80:20 funding arrangements) to its existing US $6.7bn commitment.
The Queensland Government also committed to providing the additional US $200m each year (based on 80:20 funding arrangements) for upgrades on the Bruce Highway on top of the already provided US $1.8bn. In total, the program will deliver US $12.6bn of work over a 15-year period (2013–14 to 2027–28).
West Gate Tunnel

The West Gate Tunnel, originally known as the Western Distributor, is a four-kilometer toll road currently under construction in Melbourne, to link the West Gate Freeway at Yarraville with the Port of Melbourne and CityLink at Docklands via twin tunnels beneath Yarraville, as well as a bridge and elevated road section.
Upon completion, the US $6.8bn projects will deliver a vital alternative to the West Gate Bridge and provide the much-needed second river crossing, quicker and safer journeys, as well as remove thousands of trucks from residential streets.
The project is a partnership between the Victorian Government and Transurban and will be built by construction contractors CPB Contractors and John Holland (CPBJH JV).
Western Sydney International (Nancy-Bird Walton) Airport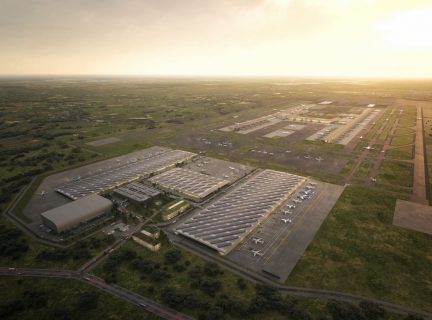 Western Sydney Airport, formally known as the Western Sydney International Nancy-Bird Walton Airport and locally the Badgerys Creek Airport, is a new international airport that is under construction within the suburb of Badgerys Creek.
The airport is set to have 24-hour and curfew-free operations and it will supplement Kingsford Smith Airport, which has reportedly reached capacity due to a legislated curfew and flight caps.
The first stage of construction on the new airport began on 24 September 2018, and it is expected to be complete and open by December 2026. 
Cross River Rail Project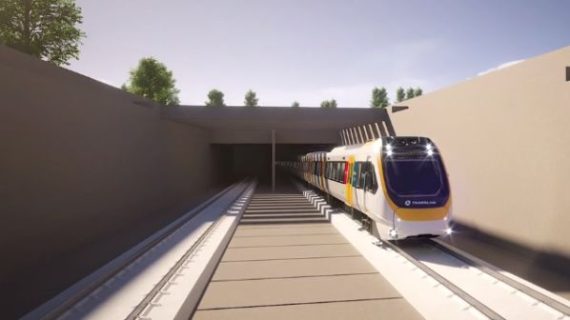 Cross River Rail is a new 10.2-kilometer rail route that runs from Dutton Park to Bowen Hills, inner north-eastern suburbs in the City of Brisbane, Queensland, Australia, with a total of 5.9 kilometers of twin tunnels beneath the Brisbane River and the CBD.
The Cross River Rail project is set to eliminate a bottleneck that limits the country's ability to run more trains on the present rail network that is reaching capacity and confined by a single river crossing and just four inner-city stations, by constructing a second river crossing, enabling more trains to run more often, and combining with new roads and bus services to provide a turn-up-and-go public transportation system throughout South East Queensland.
In total, the project will deliver four new underground stations at Boggo Road, Woolloongabba, Albert Street, and Roma Street; two upgraded stations at Dutton Park and Exhibition; six upgraded stations on Brisbane's southside from Salisbury to Fairfield; and the development of three new Gold Coast stations.
This revolutionary project will improve Australia's quality of life, assist her economy in continuing to thrive, create thousands of employment, and spark urban growth throughout South East Queensland.