The Delhi–Mumbai Industrial Corridor Project (DMIC) is a planned industrial development scheme from India's capital, Delhi to its financial hub, Mumbai. The DMIC project was started in pursuance of an agreement signed between the India's government and Japan in 2006 December. The project is one of the world's largest infrastructure with investment estimated at US$90 billion and is designed as a high-tech industrial zone spreading to Six Indian States. It will be spread on a 1,500 km long Western Dedicated Freight Corridor which will act as the backbone for the industrial corridor's transportation.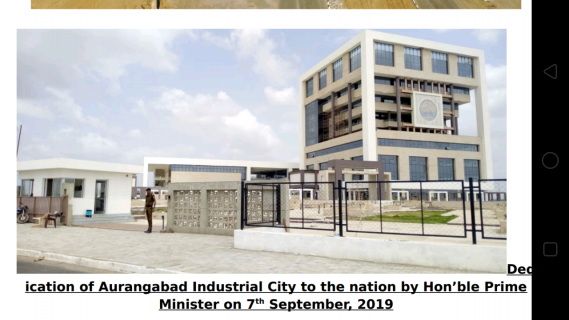 The Delhi–Mumbai Industrial Corridor Project will comprise of two international airports, eight smart cities, two rapid transit system, 24 industrial regions, five power projects and two logistical hubs. The eight investment regions designed for Phase I development of DMIC are Dadri – Noida – Ghaziabad (in Uttar Pradesh), Khushkhera – Bhiwadi – Neemrana and Jodhpur – Pali – Marwar (in Rajasthan), Manesar – Bawal (in Haryana), Ahmedabad – Dholera Special Investment Region (in Gujarat), Pithampur – Dhar – Ambedkar Nagar (in Madhya Pradesh), Aurangabad Industrial City (AURIC) and Dighi Port Industrial Area in Maharashtra.[3]
Read also:The LAPSSET Corridor Project Timeline
Timeline.
2011
Japan announced $4.5 bn loan to India for the infrastructure corridor
2012
The Gujarat government moved to a land pooling strategy under which the whole investment area of around 920 square kilometers was divided into six town planning projects.
2013
The first civil contract for construction of rail tracks and signaling was awarded.
2015
The government transferred more 11.79 square kilometers of land to the project. But later in December, the government's land acquisition was stopped by the Gujarat High Court after a local farmer body filed a petition.
2016
The tender for design and construction of signaling and telecom works from Rewari to Vadadodra – a 974 kilometer stretch consisting almost two-thirds of the whole corridor started in January.
2017
The DMIC Project Implementation Trust got rechristened as the National Industrial Corridor Development and Implementation Trust. Of which, Rs 4.95 billion were sanctioned by the government to DMIC alone in 2016-17.
2019
PM Modi Opened the First Greenfield Industrial Smart City In Aurangabad
The National Highway Authority Of India (NHAI) revealed that expressway corridor work was all set to start on the high speed path from March. The expressway will be one of the best in the country and a signal-free access controlled corridor between both cities and across five states. The Mumbai-Delhi expressway will reduce the travel time with 13 hours to 12 hours.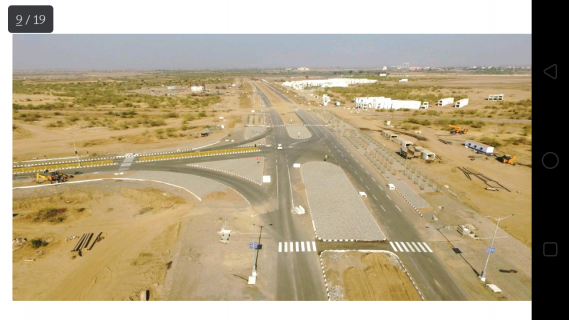 2021
The DMIC Phase 1 projects under implementation and nearing completion include.
Dholera Special Investment Region (22.5 sq. kms) in Gujarat .
in Industrial Area (18.55 sq. kms) in Maharashtra.
Uttar pradesh's integrated Industrial Township Greater Noida (747.5 acres).
Madhya Pradesh's integrated Industrial Township Vikram Udyogpuri near Ujjain (1100 acres).
The projects in advanced stages of planning and implementation to be initiated by 2021 include:
The Nangal Chaudhary's integrated Multi Modal Logistics Hub located Haryana has been approved by CCEA and implementation is shortly likely to be initiated..
Krishnapatnam Industrial Area (2,500 acres) in Andhra Pradesh and Tumakuru Industrial Area (1,736 acres) in Karnataka has also been approved.
For Multi Modal Logistics Hub (MMLH) & Multi Modal Transport Hub (MMTH) (1,208 acres) at Greater Noida in UP under DMIC, NICDIT has accorded its approval & CCEA approval is being sought.
November 2021
The commerce and industry ministry announced that four greenfield industrial smart cities or nodes are being developed in the states of Maharashtra, Gujarat, Madhya Pradesh, and Uttar Pradesh, adding that major trunk infrastructure works have already been completed there.
In these cities, as many as 138 plots that cover a total area of 754 acres have been allotted to firms with investment to the tune of more than Rs 16,750 crore. According to a PTI report, anchor investors in these cities/nodes include companies such as HYOSUNG of South Korea, HAIER of China, NLMK of Russia, AMUL, and TATA Chemicals.
Reportedly, a total of 23 projects/nodes in other industrial corridors are currently under various stages of planning and development.