The following are the tallest bridges in the world:
Millau Viaduct
Stretching across the River Tarn gorge valley in southern France, the Millau Viaduct is the tallest bridge in the world with its peak at 1,125 feet above the ground. The cable-stayed bridge was commissioned in 2004. It is also the tallest structure in France.
Russky Bridge
Search for construction leads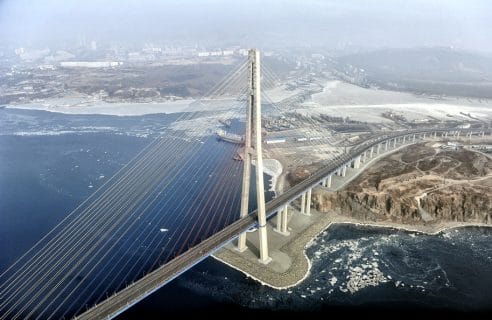 Towering 1,053 feet above the Eastern Bosphorus Strait in Russia Russky Bridge is the second tallest bridge in the world. Commissioned for operation in 2012, it transports drivers from Vladivostok to Russky Island. Russky Bridge hold the title for the longest cable-stayed suspension bridge, spanning nearly 2 miles.
Sutong Bridge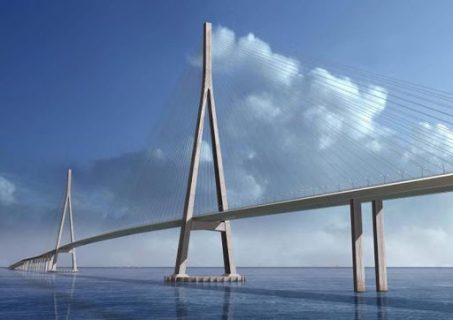 Commissioned in 2008, the Sutong Bridge is located in Nantong, China. The cable-stayed bridge sits 1,004 feet above the Yangtze River, joining Nantong to the city of Changshu. It stretches just over half a mile and is the second longest cable-stayed bridge in the world.
Akashi-Kaikyo Bridge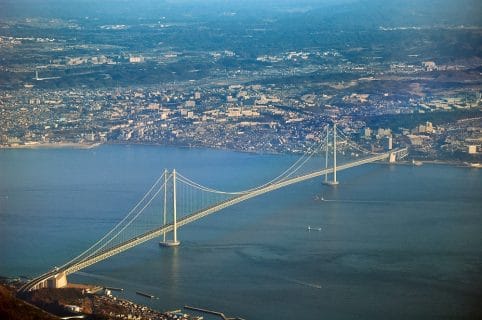 The Akashi-Kaikyo bridge in Japan is the fourth tallest bridge in the world overall but the tallest and longest suspension bridge in the world. The bridge sits 979 feet above the Akashi Strait, spanning nearly 2.5 miles. The bridge was commissioned in 1998, and engineers included additional support systems underneath the road and in each tower, allowing the bridge to sway with the wind and avoid damage.
Stonecutters Bridge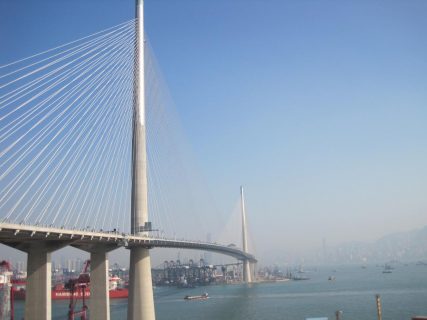 Stonecutters Bridge is located in Hong Kong. Standing at 978 feet tall the bridge was commissioned in 2009. The bridge is the third longest cable-stayed bridge with a span of just over half a mile. It connects two islands in Hong Kong: Nam Wan Kok, Tsing Yi island and Stonecutters Island by stretching across the Rambler Channel.