The top 12 largest power plants in the USA generate power to drive the activities of the largest economy in the world. The power requirements are huge and in this article, we take a look at the top 12 largest power plants in the USA.
Grand Coulee Hydroelectric Power Plant
Located approximately 28 miles northeast of Coulee City in Grant and Okanogan Counties on the Columbia River, Grand Coulee Hydroelectric Power Plant tops our list of the 12 largest power plants in the USA based on nominal capacity.
Search for construction leads
The power plant is hydroelectric, commissioned in 1942. It has an installed capacity of 6,480MW or the equivalent of more than 21 billion kilowatt-hours of electricity per year, which is enough to supply uninterrupted electricity to approximately 2 million households over the same period.
Power generated at the Grand Coulee facility-by 33 hydroelectric generators in four different power houses-is supplied to 8 western states i.e. Washington, Oregon, Idaho, western Montana, and parts of California, Nevada, Utah, Wyoming, and Canada.
Also Read: Top 5 ongoing mega projects in USA in 2020
Palo Verde Nuclear Power Plant
Also known as the Palo Verde Generating Station (PVGS), Palo Verde Nuclear Power Plant is considered the largest of its kind in the United States, and it takes up the second position in our list with a nominal capacity of 3,942 MW.
Located in Tonopah, Maricopa County, Arizona the power plant, which has a total of three pressurized water reactors, was commissioned in 1986 for units 1 and 2, and 1987 for unit 3. Construction began in 1976 for all units.
Electricity generated from the Palo Verde Nuclear Power Plant serves portions of the states of Arizona, California, New Mexico, and Texas.
Browns Ferry Nuclear Power Plant 
The Browns Ferry Nuclear Plant is located on the Tennessee River near Decatur and Athens, Alabama, on the north side (right bank) of Wheeler Lake, Browns Ferry Nuclear Plant has three General Electric boiling water reactors (BWR) nuclear generating units with an installed capacity of 3775 megawatts.
The first of the units, built between 1966 and 1973 has the capacity to generate 1,256 MWe while the second and the third, built respectively between 1967 and 1975, and 1968 and 1977, have a capacity to generate 1,259 MWe and 1,260 MWe.
The Browns Ferry Nuclear Plant operation licenses will run out in 2033, 2034, and 2036.
West County Natural Gas Power Plant
Famously known as the West County Energy Center, the West County natural gas power plant is located in Palm Beach County, Florida. The power plant features three 1,250MW multi-shaft combined cycle gas turbine generating units that generate a total of 3750MW of electricity enough to serve over 750, 000 homesteads and businesses.
Units 1 and 2 of the facility began serving customers in August 2009 and November 2009, respectively, while Unit 3 began serving customers in June 2011.
Robert W. Scherer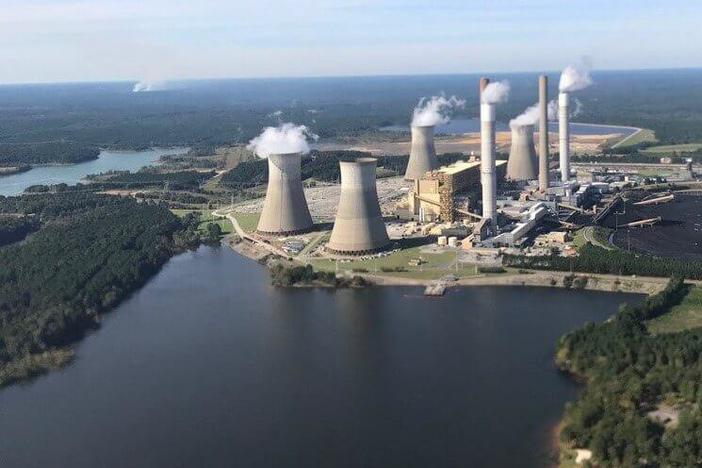 The Robert W. Scherer Power Plant, also known as Plant Scherer is a coal-fired power plant located in Juliette, Georgia. The plant comprises four generating units, each capable of producing 930 megawatts for a total installed capacity of 3720MW.
The first of the four units was brought online in 1982 while the additional units were brought online in 1984, 1987, and 1989. Georgia Power Co. the owner and operator of the power plant has plans to decommission units 3 and 4 in 2024 and 2022 respectively.
The company said it isn't sure whether it will close units 1 and 2 as those units, largely owned by others, are economically "challenged" and it would prepare to close them by 2028 while looking for options to keep them open.
W. A. Parish
Made up of two four-unit plants, one of which is a natural gas unit while the others are coal units, W.A. Parish Generating Station is a dual-fired power plant located near Thompsons in Texas.
The power plant, with a total installed capacity of 3,653 MW, entered into commercial operation in 1977 but it is however likely to be shut down following complaints that it is polluting the air and contributing to approximately 178 premature deaths each year.
It is also performing poorly in terms of electricity generation. During the 2021 Texas power crisis, it was reported to have experienced up to a 664 MW loss in generation capacity, including an 80 MW decrease in capacity early in the crisis that contributed to the need for rolling blackouts.
Turkey Point Nuclear Generating Station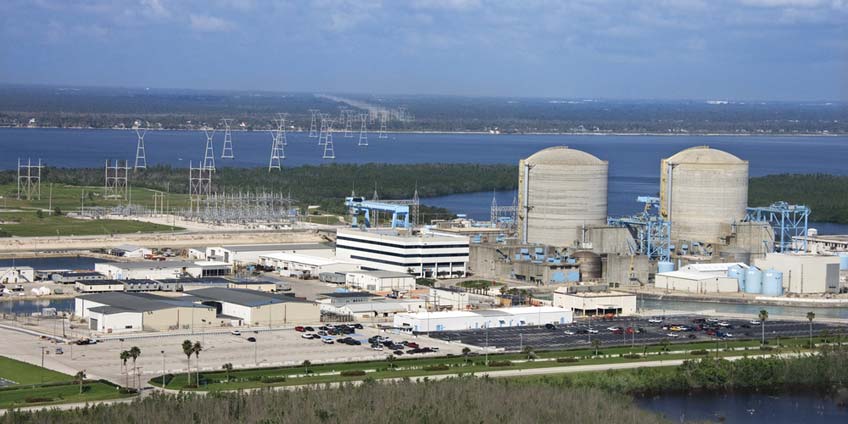 Located on Biscayne Bay approximately 24 miles south of Miami and just east of the Homestead area, Turkey Point Nuclear Generating Station is a nuclear and gas-fired power plant with an installed capacity of 3562MW.
The power plant has a total of five power generation units. However, the first two (Units 1 and 2), which are fuel oil/natural gas/used oil/propane-fired generation units with a 404-megawatt capacity each, are retired.
The rest, two 802 MWe Westinghouse pressurized water reactors (Units 3 and 4), and a 1,150 MW combined-cycle gas-fired Unit 5 remain operational until 2052.
There are also plans for the construction of two 1,117-MWe Westinghouse AP1000 reactors (Units 6 and 7) the Combined Construction and Operating License (COL) application of which were authorized by the Nuclear Regulatory Commission (NRC) in April 2018.
Turkey Point Nuclear Generating Station serves the entire southern portion of Florida since 1967 when the first unit was commissioned followed by the rest in 1968, 1972, 1973, and 2007, in order.
Bowen Steam Power Plant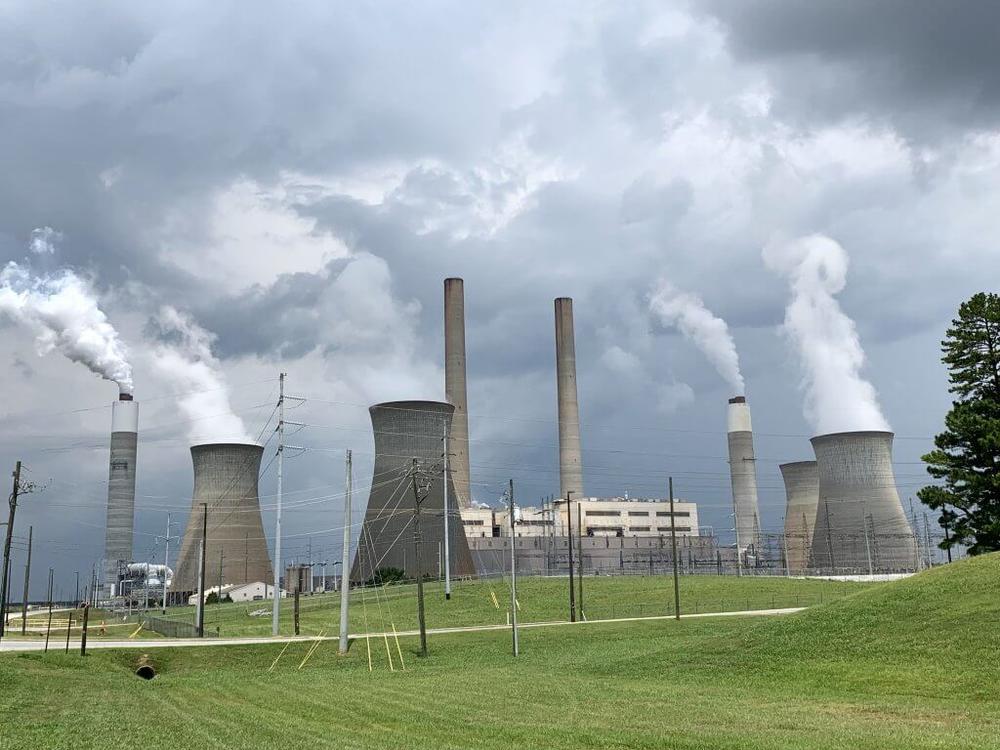 Plant Bowen or rather Bowen Steam Plant, is a 3499MW coal-fired power plant located just outside Euharlee, Georgia, approximately 14 km west-south-west from Cartersville.
It is made up of four units, with electricity generation capacities of 806, 789, 952, and 952 megawatts, respectively. The first unit began operation in 1971, and additional units were respectively brought online in 1972, 1974, and 1975.
In November 2021 it was announced that two of the four units at Plant Bowen would tentatively close by 2028 while the rest, with a combined capacity of 1,904 MW, would be operated until 2035.
Monroe Power Plant
Monroe Power Plant is a coal-fired power plant located in Monroe, Michigan, on the western shore of Lake Erie. Commissioned in 1971 the facility has 4 generating units that run on dual-fuel, the primary one being sub-bituminous, and the secondary slash the substitute being Bituminous.
DTE Energy Electric Company, a subsidiary of DTE Energy and the owner of the Monroe Power Plant announced it was expecting to retire the 3400MW facility in 2040.
Gibson Generating Station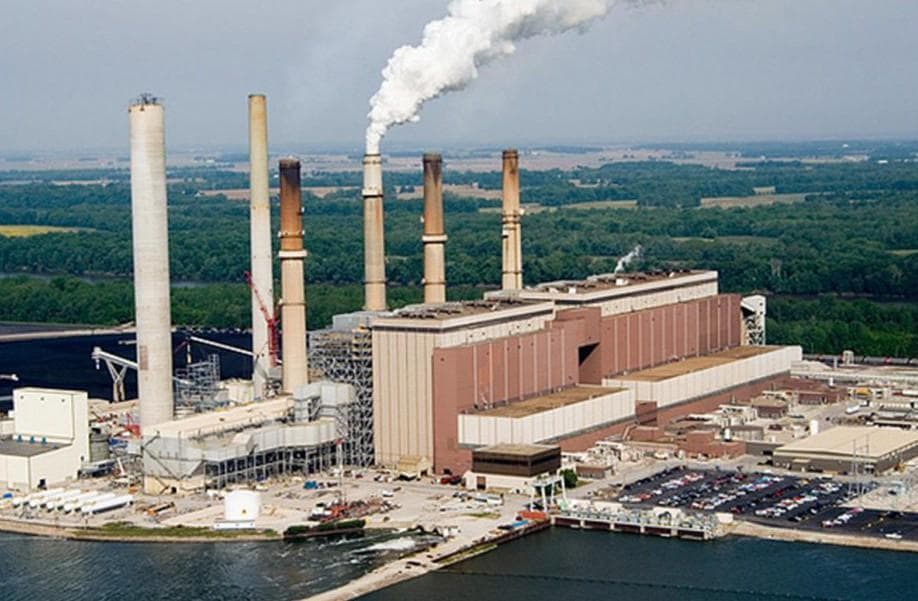 Gibson Generating Station is a 3,339.5-megawatt (MW) coal-fired power station operated by Duke Energy Indiana near Princeton, Indiana, just opposite the Wabash River from Mount Carmel, Illinois.
The power plant operates with a total of five units. Each of the first three has an electricity generation capacity of 630 megawatts while the 4th and the fifth units have generating capacity of 622 and 620 megawatts respectively.
Just like most of the other coal-fired power plants in the USA, there are plans to shut down the Gibson Generating Station beginning with units in 2025, units 4 and 3 from 2034 to 2029, and units 2 and 1 from 2038 to 2035.
Crystal River Energy Complex
The Crystal River Energy Complex is a thermal power plant that consists of five power-generating units near the mouth of the Crystal River in Citrus County, Florida.
Units 1, 2, are natural gas-fired combined-cycle units (CCCP Units) commissioned in 1966 and 1969 while unit 3 is a nuclear, or other was the sole nuclear unit on the site from 1968 when it was commissioned to 2013 when it retired.
Units 4 and 5 are fossil fuel-fired units (CREC Units commissioned in 1982 and 1984 respectively. The Crystal River Energy Complex had an installed capacity of 3,333MW.
Bath County Pumped Storage Station
The Bath County Pumped Storage Station is a pumped-storage hydroelectric power plant with a maximum generation capacity of 3,003 MW and a total storage capacity of 24,000 MWh.
Located in the northern corner of Bath County, Virginia, the facility which was built between 1977 and 1985, consists of two reservoirs separated by an approximately 1,260 feet elevation and a total of 6 Francis turbines.
Summary of the 12 Largest Power Plants in the USA
| | | | |
| --- | --- | --- | --- |
| Name | Type | Installed Capacity (MW) | State |
| Grand Coulee | Hydroelectric | 6,480 | Washington |
| Palo Verde | Nuclear | 3,942 | Arizona |
| Browns Ferry | Nuclear | 3775 | Alabama |
| West County | Natural gas | 3750 | Florida |
| Robert W. Scherer | Coal | 3720 | Georgia |
| W. A. Parish | Natural gas/coal | 3,653 | Texas |
| Turkey Point | Nuclear | 3562 | Florida |
| Bowen | Coal | 3499 | Georgia |
| Monroe | Coal | 3400 | Michigan |
| Gibson | Coal | 3,339.5 | Indiana |
| Crystal River | Thermal | 3,333 | Florida |
| Bath County | Pumped storage hydroelectric | 3,003 | Virginia |