The Top 10 Largest Malls in the USA are both a feat in terms of construction size and scope as well as a testament to the grandiose nature of the shopping experience in the USA. The malls rake in millions of dollars a year in rental revenues if you are to carryout a rental property analysis of each mall in the list below.
We have arranged the list of the top 10 largest malls in the USA based on the total leasable area.
The top 10 largest malls in the USA
Also Read: Top ten largest airports in the USA
Mall of America in Minnesota (Total area 520,000 m2)
American Dream Mall in New York (Total area 280,000 m2)
Aventura Mall in Florida (Total area 260,000 m2)
South Coast Plaza in Carlifonia (Total area 260,000 m2)
King of Prussia Mall in Philadelphia (Total area 259,500 m2)
Del Amo Fashion Center in Carlifonia (Total area 233,908.0 m2)
The Galleria in Texas (Total area 223,045.1 m2)
Ala Moana Center in Hawaii (Total area 220,000 m2)
Destiny USA in New York (Total area 220,000 m2)
Roosevelt Field in New York (Total area 220,370.9 m2)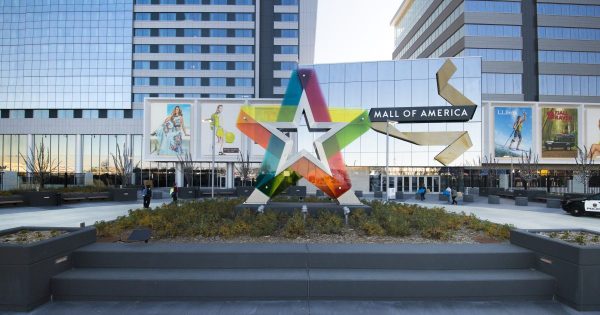 1. Mall of America (MOA)
Mall of America (MOA) is the largest mall in America. It is situated southeast of the junction of Interstate 494 and Minnesota State Highway 77, north of the Minnesota River, and across the Interstate from the Minneapolis St. Paul International Airport, in Bloomington, a suburb of the Twin Cities in Minnesota.
Managed by the Triple Five Group, a multinational diversified conglomerate, development, and Finance Corporation with offices in major U.S., Canadian and global cities. The mall was opened in 1992 and it has a total of 5,600,000 square feet (520,000 m2) of retail space setting it way ahead in the list of top 10 largest malls in America.
Currently, the Mall of America features more than 520 retail stores, 50 restaurants, the country's largest indoor theme park, an aquarium with 100 sharks and 4,500 sea creatures, two on-site hotels, and a mouth-watering culinary scene.
2. American Dream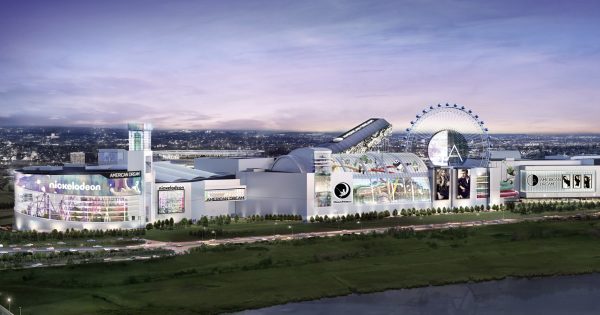 Located in the Meadowlands Sports Complex in East Rutherford, New Jersey, American Dream is a retail and entertainment complex that consists of 70% entertainment facilities and 30% retail locations.
Opened in phases starting from 2019, the mall has a total retail space of 3,000,000 square feet (280,000 m2) and it features 450+ stores, food and speciality shops, and six distinctive grand atriums with Nickelodeon Universe – an indoor theme park and two miniature 18-hole golf courses and Sea Life Minnesota Aquarium that displays over 4,500 fish and marine animals, including 100 sharks just to mention a few.
American Dream is owned and managed by Triple Five Group.
3. Aventura Mall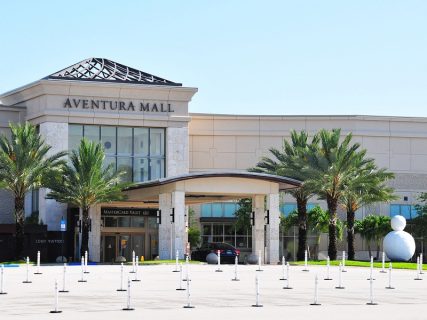 Opened in 1983, Aventura Mall is an upscale shopping mall located in Aventura, northeastern Miami-Dade County, Florida.
The mall has 2,700,000 square feet (260,000 m2) of leasable retail space making it the third largest mall in the country.
It features a mix of over 300 stores, more than 50 eateries and restaurants. Aventura also includes a treats food hall and the experiential arts Aventura Mall program.
4. South Coast Plaza
With a total of 2,738,730 square feet (260, 000 m2) of gross leasable area, South Coast Plaza is the largest shopping mall in California and the fourth.
The regional shopping mall is located in Costa Mesa, a city in Orange County, California. It was opened back in 1967.
South Coast Plaza has more than 250 luxury and fashion boutiques, 30 restaurants, and the adjacent celebrated Segerstrom Center for Arts.
5. King of Prussia Mall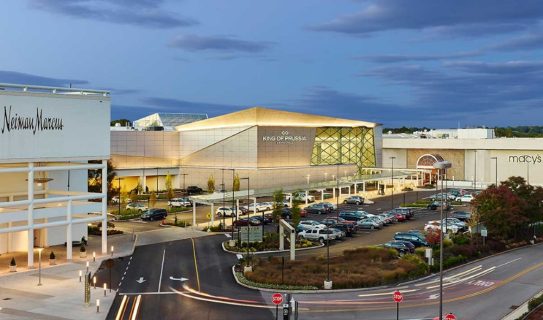 King of Prussia, also referred to as King of Prussia Mall is a shopping mall located in King of Prussia, Upper Merion Township, Pennsylvania.
With 2,793,200 square feet (259,500 m2) of retail space, the mall comprises seven major department stores and more than 450 stores, boutiques, and restaurants.
It is owned and managed by Simon Property Group, Inc., an American real estate investment trust that invests in shopping malls, outlet centres, and community/lifestyle centres.
6. Del Amo Fashion Center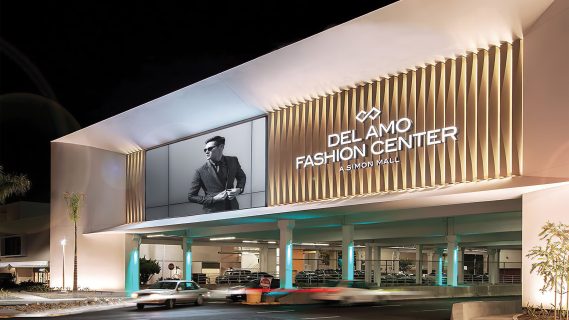 Del Amo Fashion Center is a three-level regional shopping mall located in Torrance, a city in the Los Angeles metropolitan area, Los Angeles County, California.
With a gross leasable area of 2,517,765 sq. ft. (233,908 m2), the mall has more than 200 stores. These include Michale Kors, Hugo Boss, Arhaus Furnishings, lululemon, J. Crew, Madewell, Zara, Adidas, H&M, Express, Forever 21, and Marshalls.
Opened back in 1961, Del Amo Fashion Center also features numerous dining options.
7. The Galleria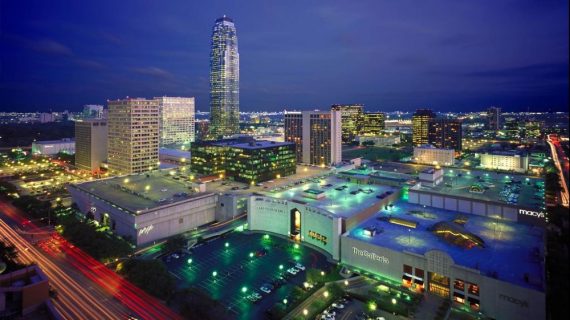 The Galleria, also known as the Houston Galleria, is an upscale mixed-use urban development and shopping mall located in the Uptown District of Houston, Texas.
The mall has a gross leasable area of 2,400,838 square feet (223,045.1 m2). It consists of a retail complex with a total of 400 stores and restaurants.
Additionally, the mall comprises three office towers (Galleria Office Towers complex), two high-rise hotels (Westin Hotels), and a private health club.
It was opened in 1970.
8. Ala Moana Center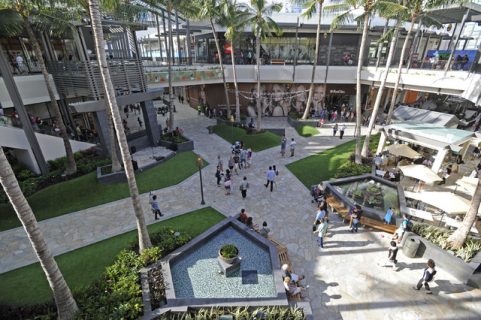 Commonly known as Ala Moana, this is a large open-air shopping mall in the Ala Moana neighbourhood of Honolulu, Hawaii.
It is the eighth-largest shopping mall in the United States and the largest open-air shopping centre in the world with a total area of 2,400,000 square feet (220,000 m2).
9. Destiny USA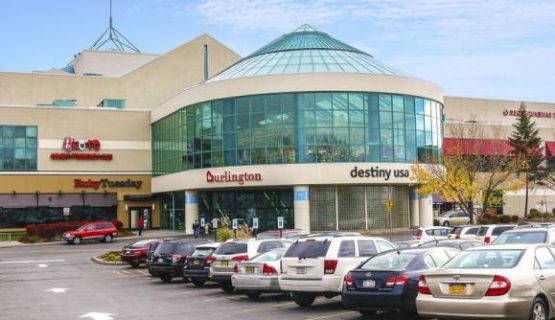 Formerly known as Carousel Center, Destiny USA is a six-story, automobile-oriented super-regional shopping, and entertainment complex on the shore of Onondaga Lake in the city of Syracuse, New York.
The mall was opened on October 15, 1990, and it has six above-ground floors and one underground floor. The lower three floors and the underground floor are used for retail shops while the first and second floors house the various shops, vendors, restaurants, and entertainment venues.
The major food court and namesake carousel are located on the second floor while the third floor on the other hand includes 19-screen Regal Cinemas, restaurants, and entertainment options.
The fourth floor is primarily administrative offices whilst the underground floor, known as the Commons floor, houses medium-sized stores, a chapel, kiosks, and two underground parking garages.
Destiny USA has a gross leasable area of 2,400,000 square feet (220,000 m2).
10. Roosevelt Field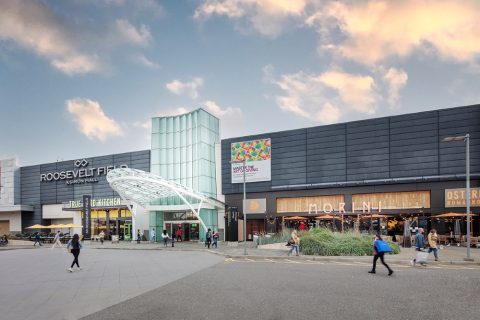 Roosevelt Field is located adjacent to the Meadowbrook State Parkway in Garden City, Nassau County, on Long Island, New York.
The mall has a total of 2,366,692 square feet (219,872.9 m2) of leasable area. It has a total of 294 stores.
Roosevelt Field is the oldest mall on our list having opened in 1956. Also, it is reportedly the second most successful mall in the state.