Zim Cyber City is an ambitious real estate project that aims to revolutionise urban development in Zimbabwe. With its state-of-the-art features and strategic location, this project promises to bring about significant changes and opportunities for the country. Let us explore 10 fun facts about the project.
1. Zim Cyber City Location
Zim Cyber City is in Mount Hampden, located in the Mashonaland West Province of Zimbabwe. It is approximately 11 miles northwest of the capital city, Harare. This prime property location offers easy accessibility and connectivity to important landmarks and facilities.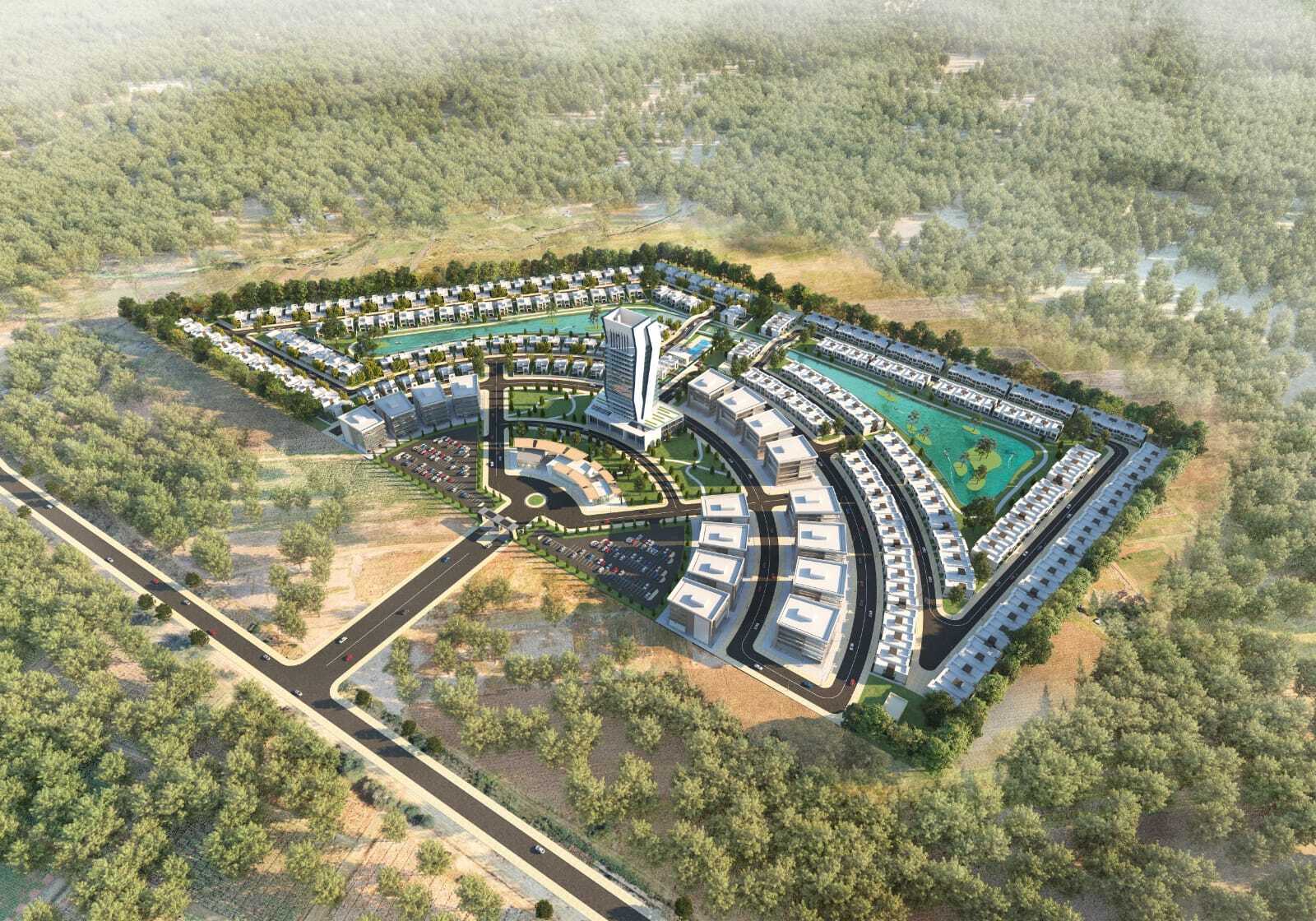 2. What is a Cyber City?
A cyber city is a concept that focuses on the integration of advanced technology, digital infrastructure, and sustainable urban planning. The project embodies this idea by incorporating high-tech features like blockchain and cyber oases into its design and functionality.
3. Launch and Development
The Zim Cyber City Project is the brainchild of Mulk Holdings International, a multinational conglomerate with diverse business interests. It was launched under the Zimbabwe Global Investments (ZGI) subsidiary and is being developed as part of the Special Economic Zone (SEZ) program approved by President Emmerson Mnangagwa.
4. New Capital City
Mount Hampden, where Zim Cyber City is being constructed, is envisioned as a new capital city for Zimbabwe. This development aims to create a vibrant tech ecosystem, attract both local and foreign investors, and foster sustainable growth in the region.
5. A Blend of Conventional and Futuristic Elements
Zim Cyber City combines conventional urban planning with futuristic elements. The project focuses on creating a smart city with open spaces, wide boulevards, water ponds, parks, and lush greenery. This blend of traditional and futuristic elements contributes to the project's unique appeal.
6. Cleanest City in Zimbabwe
With its emphasis on sustainable development and eco-friendly practices, Zim Cyber City aspires to become the cleanest city in Zimbabwe. Incorporating green spaces, waste management systems, and eco-conscious design principles contributes to the project's commitment to a cleaner and greener environment.
7. High-End Residential Living
Zim Cyber City aims to provide residents with a high standard of living. The project offers a range of luxurious townhouses and villas with spacious living areas and attractive amenities. The residences are designed to provide a harmonious lifestyle combining elegance, comfort, and proximity to nature.
8. Duty-Free Mall and Shopping Opportunities
One of the highlights of Zim Cyber City is the presence of a world-class duty-free mall. This shopping destination will offer residents and visitors various retail options, including high-end brands and international products. The mall will contribute to the project's vision of becoming a hub for commercial activities.
9. Connectivity and Infrastructure
Zim Cyber City prioritises connectivity and infrastructure to ensure seamless access to various amenities and facilities. The project provides easy connectivity to Mount Hampden and the surrounding areas. It also offers access to public transportation, medical facilities, educational institutions, and recreational zones.
10. Advanced Security and Surveillance
Safety and security are paramount in Zim Cyber City. The project integrates advanced surveillance technology directly connected to law enforcement authorities, ensuring maximum security for residents. This 24/7 surveillance system contributes to the project's goal of providing a safe and secure living environment.
READ ALSO: What is Construction?
Zim Cyber City represents an exciting new chapter in urban development for Zimbabwe. With its strategic location, cutting-edge technology, and commitment to sustainability, this project is poised to become a global landmark. As the project progresses, it promises to provide its residents with a unique and extraordinary lifestyle, setting new standards for luxury, connectivity, and innovation in the region.