By Dennis Ayemba
Backed by over 25 years of association with Siemens AG and an ongoing relationship with other internationally acclaimed manufacturers and suppliers worldwide, International Energy Technik Limited Group (IET) is poised to become a clear leader in provision of products, services and solutions in East Africa's High and Medium Voltage Energy Sector; this in addition to the undisputed reputation as one of the leading provider of Low Voltage and Automation Systems Solutions.
On the authority of Mr. VC Krishna the General Manager of IET, the renewed focus on the High and Medium Voltage sector is informed by the current focus on growth areas in Africa and IET's advantage of strong regional presence, long term reputation in development of low Voltage and Automation Solutions, as well as the growing need to realign resources to provide much needed know-how in the emerging fields.
IET has been established in the East African region for more than 65 years and currently has offices in Nairobi, Kampala and Dar-es-Salaam. "Our strong association with Siemens started in 1990 with IET Kenya and has grown to cover IET Uganda in 2001 and IET Tanzania in 2008," he said.
"Our team comprises highly qualified, skilled, and dedicated engineers, whose driving philosophy is to comprehensively understand the customer's need first then design a solution that best meets that need," he added.
Other partnerships that make IET the ideal solutions provider include affiliations with Toshiba Transmission and Distribution Systems (India) for transformers, Phoenix Contact for safe energy controls, Helukabel for electrical cables, Effekta for UPS, EPCOS AG for capacitor solutions, OMICRON for test equipment solutions, , Janitza Electronics for energy meters, among others.
Power Transmission and Distribution
IET's High and Medium Voltage department has been actively involved with all the major utilities across the region. They have been known to associate with quality products and solutions. "Our major customers are KPLC, KENGEN, UEDCL, UMEME, and TANESCO among others where we have supplied products. In Uganda we have completed substation projects of 132Kv/45MVA," affirmed Mr. Krishna.
"We have now shifted focus to industry customers with a view to help our customers lower the cost of electricity. In Kenya we have successfully shifted our customers from Low Voltage metering to HV metering at 11KV and 33KV. Among our most recent customers are General Printers Limited, Keroche Breweries Limited and Pembe Flour Mills Limited," he augmented.
Turnkey Engineering Solutions
IET offers complete solutions including Project Design, Engineering, Installation, Retrofit, Testing, Pre-commissioning of Power Plants, Transmission and Distribution Substations, Process Plants, Industries, Factories, Electrical System Operation and Maintenance, Testing of Protection Relays, Special Field Testing of EHV/HV/MV/LV just to name a few.
"Our solutions and products are of high quality and reliability. We will ensure we are with you for the entire life cycle of any supplies/Projects we undertake. Any failures in this area is normally catastrophic as it could lead to major losses and hence the need for specialized expertise and quality products," said Mr. Krishna.
Automation Solutions
"There is no plant or machine today in the country where there isn't some automation, which most likely would be a Siemens product. Siemens is a world leader in the industrial automation space. IET as a Siemens partner has over the years completed many automation projects both for Machine automation and Process automation," he attested.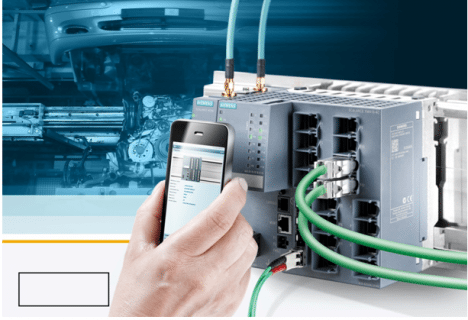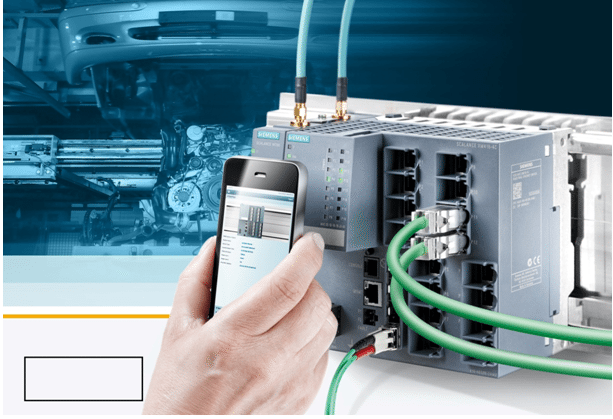 IET has a trained team of engineers and excellent backup support from Siemens technical support for any troubleshooting or breakdowns the client might have with the installations. They provide complete solutions from concept to implementation for any projects the client has. "Our projects have resulted in giving our customers the much needed edge in today's competitive market. One of our products is the largest selling automation controller in the market today," voiced Mr. Krishna.
Drive Solutions
The General Manager insists that, drives are an integral part of any modern plant or machine today. They also have tremendous potential for energy saving if configured well in a closed loop control system. IET are able to visit the client's plant and propose a competitive solution that will give them the most benefits in terms of energy saving whether it is a High Voltage or Low Voltage drive or DC drive.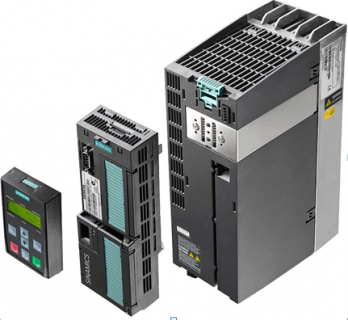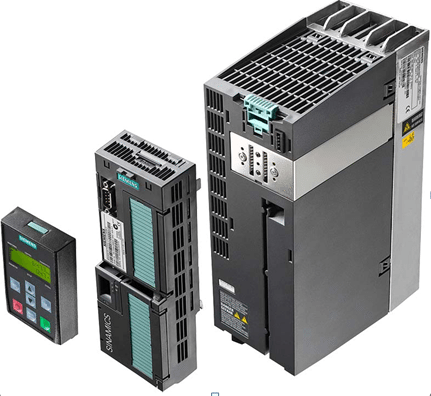 "The other major requirements for drives in the East African market are to size the drive to our conditions as well as protect the drive from the kind of environment we have. We have good experience in this area and will ensure that our solution will last you for years to come with trouble free operation. We are able to do this by providing the right selection of fuses, chokes, circuit breakers and enclosure for protection of the drives. We have a stock of Siemens drives and motors in Nairobi," he added.
Low Voltage Systems
"Our LV department is widely known for design and manufacture of high quality Low Voltage Power Switchboards, Power distribution boards, Motor control centers and power factor corrections banks in a wide range of capacities," asserted Mr. Krishna.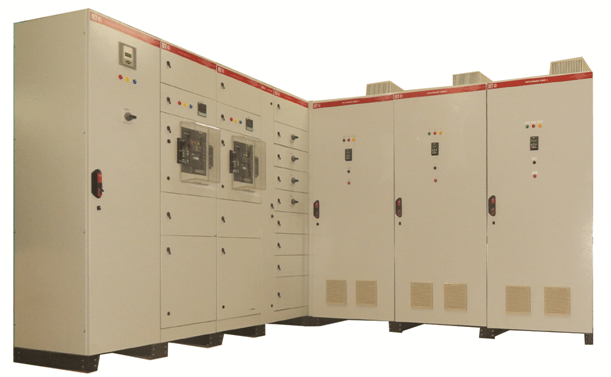 They have various options to meet the customer's technical and financial requirements. Their boards meet the IEC and KEBS standard requirements, and are periodically tested by KEBS for conformance. "The boards are further tested in our workshop for insulation resistance, earth continuity, and functional tests before dispatch, plus our competent team of Engineers offers installation and commissioning services whenever required by our clients. " he added
 Motor Control Centers
IET offers MCC with various options and configuration both from Siemens as well as IET's own design. The MCC is designed with Siemens switchgear; they can also integrate soft starters or Variable Speed Drives. If there is requirement for automation they can integrate this also into the MCC.
Power Quality  
"We have realized that power factor and harmonics correction, and voltage stabilization are problems faced by most of our customers especially with the quality of power available. If left uncorrected can lead to damage of installations as well as surcharge from the utility provider. It also leads to losses considering the cost of power today any savings would be beneficial. To address the issue we offer a power quality audit of your system to identify power factor values, harmonics, unbalance, power surges, and dips among other issues," said Mr. Krishna
As a solution they offer power factor correction panels both tuned and detuned. The switchgear used is Siemens and the capacitors are of high quality German make selected to withstand the harsh conditions for our market. For tuned banks they include Harmonic filters selected based on the predominant harmonics in the system.
"To protect against variations in voltages, we offer Automatic Voltage Regulators in Single and 3 phase systems, as either air cooled or oil cooled and in servo-mechanical control or Static Control. The AVRs come in different input voltage limits as well as different accuracies of the output voltage suited to protect a number of loads including sensitive electronic devices against voltage variations. To ensure continued operations for sensitive processes in cases of power failures, we offer uninterrupted power supplies (UPS). The UPS's are of different capacities and varying back up time as per client's requirements," he added
Building Management System
"Our Building Management System (BMS) improves building control and performance by providing a common platform that allows the many disparate systems (electrical, mechanical, IT and security controls) within a building to communicate with each other. Using IET BMS solutions the owner / tenant is able to monitor and control these systems remotely", said Mr. Krishna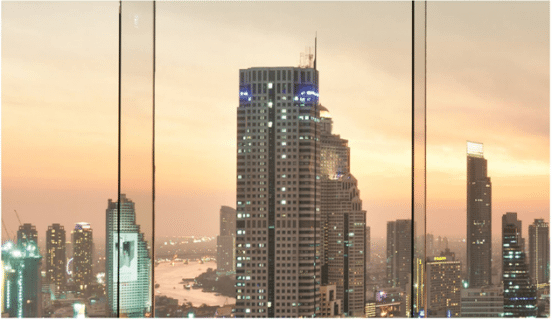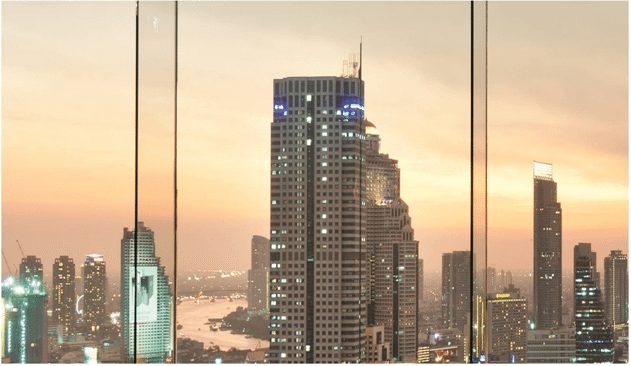 Fire Safety
Mr. Krishna also reiterated that, fire Safety today is very paramount and it requires a comprehensive understanding of needs and innovative solutions. IET has partnered with Siemens to provide customized fire solutions in the region.
"Siemens Fire alarm systems are well known and accepted in the international market. Cerberus PRO is a powerful fire protection system for fast, reliable fire detection, alarm signaling and control. Its wide portfolio of innovative products provides clever technology with extensive safety features for small to very large applications," he insisted.
"Moreover, detectors with our unique ASA technology offer advanced signal analysis and selectable parameter sets. As a result, they ensure very fast and highly reliable detection of the fire criteria smoke, heat, and carbon monoxide even in the most demanding application areas from data centers to industrial production facilities. For you this means maximum safety and optimal protection of people and assets, without false alarms," he added.
Fire Control Panels
They have a competitive range of fire control panels that are the perfect choice for a variety of applications, from small and simple to large and complex. Each panel offers unique features aimed at putting a system into operation quickly and safely from one access point.
Training Solutions
IET currently has a fully equipped training centre with trainers who are registered with the Professional Trainers Association of Kenya (PTAK).  They are also registered as trainers with the National Industrial Training Authority (NITA) Ref: No. NITA/TRN/545.
IET Trainers are project engineers, with wide experience in the engineering field, a useful tool when relating with customers typical maintenance and troubleshooting issues faced in the work environment.
"Their hands-on knowledge and experience in trouble shooting and fault finding real plant problems help them to impart credible ready-to-use information to those they train. To date, IET has certified numerous engineers from the East African industries, with the bulk of the trainees being from Kenya and a growing number from Uganda and Tanzania.  We seek to expand our training further into the East African region to include Rwanda, Burundi, Ethiopia as well as Southern Sudan," asserted Mr. Krishna.
In addition to their normal course offerings of PLC, Drives, SCADA, Power System Protection, their Training Department also tailor makes courses to cater for various industrial needs. IET also organizes technical seminars and workshops for knowledge sharing with the customers and partners on innovative technological trends worldwide.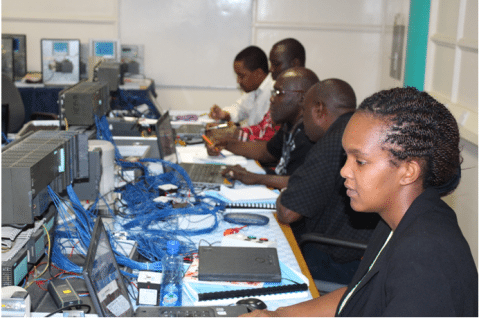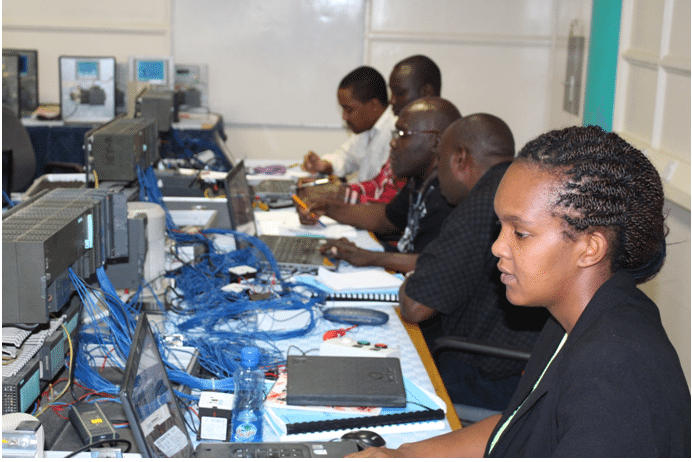 IET  is registered by NITA Ref  No: NITA/TRN/545