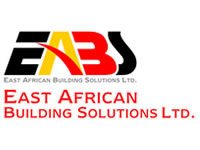 East African Distributors Ltd ( EADL),part of the Madhvani Group,is the leading official distributor of world class ironmongery in Uganda and the newly designed showroom reflects our position as the preferred supplier to the construction industry and our growing presence in Uganda and beyond.
The activities and scope of East African Distributors have increased significantly during 2011; consultation, distribution, retail, project supplies and professional after sales service for several leading world class brands now form the basis of our operations.
Search for construction leads
The company is the sole representative of the world's most trusted and reliable lock and ironmongery brands: UNION, YALE, TESA, BESSAM, INHOVA etc from AssaAbloy South Africa. Fire Extinguishers, safes, access controls, security doors and fire doors are some of the new products from this world class supplier are available Ex stock from EADL.
The company is the only authorized distributor for the world leading Air-conditioning brand TRANE in Uganda and offers air-conditioning solutions for large offices, malls, retail space, residential apartments etc.  All East African Distributors air-conditioners are currently serviced by the company with a dedicated team of specialized Air-conditioning technicians. The company specializes in providing latest solution for HVAC & Building Management Systems required by the client using the experience of Trane .
In addition LEDS-C4 lights and lighting systems from Spain, a company that has a presence in over 100 countries, has appointed East African Distributors Ltd as its sole distributor in Uganda and the neighboring countries.  Some of the most modern and innovative lighting is produced by LEDS-C4 and this is now available on the Ugandan market.
Kohler- Germany is a  world class sanitary ware and sanitary fitting suppliers who have also appointed EADL as their official distributors and have started project supplies
For all your elevators and escalators needs Omega Elevator –India are now being sold, installed and serviced by EADL through their  venture company Omega Elevators Uganda Ltd.The company specializes in Passenger, Goods, Car parking solution, escalators and manufactures over 1500 lifts p.a and service over 20 countries all over the world.
For your building solutions, repairs & maintenance, ie waterproofing, textured application, hot and cold water insulation , composite pipes, construction machinery are now offered by EADL with a concept of supply and apply plus offer guarantees through their joint venture company East African Building solutions Ltd.
Purchasing from East African Distributors ensures that the construction industry or any individual buyer is guaranteed an original branded product at the right price with courteous and professional after sales service.
East African Distributors Ltd, Showroom is located on:
Plot 96-96, 5th Street Industrial Area, Kampala opposite Sameer Agriculture & Livestock Ltd .
P O Box 33479
Uganda
Tel: (256) 41 259395
Fax: (256) 41 255433
Mobile: (256) 75 2717171
E-Mail: [email protected]
Website: www.eastafricandistributors.com
East African Building Solutions Ltd. ( Eabsl)
EABSL is a Madhvani group company that provides specialized construction related services in areas like :
1:Construction chemicals
2: Membrane waterproofing,
3: Epoxy/ polyurethane floorings
4:Coatings,  external & internal texture finishes,
5:Construction equipment sales, hire & applications like vacuum dewatering of concrete for hard wearing abrasion resistant & levelled flooring, road marking paint machine for durable thermoplastic paints, kerb laying machines for roads, power trowels & floaters for concrete & epoxy floors, compactors for soil & so on.
EABSL is formed with mission to provide world class products & services to east African construction industry & vision of becoming preferred suppliers/ manufacturer representative and applicators for construction specialities for site execution to ABC (architects, builders, contractors) fraternity..
EABSL exclusively represents the following companies / manufacturers in east africa.
1). Stp limited, India for construction chemicals & bitumenous products. Company operating in India since 1935 & is known as WSaterproofers to the nation.
2). Kitec India ltd. In collaboration with Kitechnology bv, Netherlands manufacturing pe-al-pe composite water supply pipes ,  uv stable Pvc drainage pipes with carbon black. Has its manufacturing facilities at Silvasa, India. Kitec introduced composite pipes in India & enjoyed being sole manufacturers of composite pipes for 14 years. Now there are few manufacturers entered market since last 3 years but Kitec is still there with the widest possible range of composite & brass fittings suppliers with proven track record of 1 ½ decade & thousands of satisfied customers.
3). Aquarius technologies Pvt. Ltd., a light engineering construction equipment manufacturing company having its plant at Satara, India.
4). Global textures from India offers synthetic textures in 1 to 4 mm in rustic finishes, scratch finishes & granite flakes. Product offers decorative cum protective finishes for building exteriors & interiors with pleasant aesthetics giving user multiple options to choose from.
5). Insutech, Egypt offers the latest factory manufacturing proven technology of app membrane waterproofing in plain, mineral slate & foil finishes in silver & toher colors. They also offer Comesa advantage to EABSL making them competitive as compared to similar products from gulf or Europe.
6). Thermaflex, a world re- knowned name in insulation products offer solutions for energy loss during transfer of hot & cold water by providing pipe insulations & pre insulated pipes of polybutine (pb) with robust protection around it which saves lot of cost directly & indirectly. Thermaflex also has insulation sheets with/without reflective layer which can be used of under deck/ over deck slab or roof insulations. All Thermaflex products are environmental friendly & compatible to green buildings.
EABSL as manufacturer representative is there to provide all required technical support & even ready to take turn key jobs with guarantee using experts for product installations. EABSL will ensure local availability of products & services by tieing up with able partners having wide spread network & resources to help construction industry provide with their bit of requirements on a single phone call at wherever they are.
EABSL has already made head way in competitive East African market by winning over orders from institutional buildings like insurance plaza, Kigali Rwanda for membrane waterproofing of its 14 storey towers from prestigious contractors like Thomas & Piron,  Belgium, epoxy flooring for blood bank project at Kampala, Uganda from excel constructions, exterior texture finish for a commercial project at Buganda road & entire plumbing replacement at Jinja road's premium residential cum commercial building etc.
For detailed information contact us at :
East African building solutions ltd.
P o box 33479
Plot no. 96, 98, 5th street, industrial area,
Kampala, Uganda
Tel:+256-41-4259390
Fax: 256-414-255433
Cell:+256-759505506 /0752-741373
E mail: [email protected] / [email protected]
Web site: www.eastafricandistributors.com