Vambeco Enterprises Limited is a topnotch local construction company committed to providing unparalleled construction services to its esteemed customers.
The company was founded in Uganda in 1999 and after years of painstaking service delivery and putting in meticulous efforts were able to cross borders and set up shop in the neighboring country Kenya in 2006.
Search for construction leads
Services offered
As a customer oriented company, they offer to offer nothing but the best in their service delivery which include water works construction, treatment plant slaw and filtration works, river intake works, construction of re-enforced concrete structures, installations of elevated steel tanks, construction of large diameter pipe laying and irrigation systems and design and build of civil works.
Ultimately the company has won over its customer's hearts and trust by finishing their projects in time, being reliable in all their works and emergency works, putting safety first and gained a reputation for a customer-driven relationship.
Notable projects
In the course of their service delivery the company has been involved in a quite a number of notable projects including; Augmentation of Baricho Well Field and Electromechanical works- Mombasa Kenya, Water Supply and Sanitation in Rukungiri Municipality, Katwe Katoboro, Construction of Jinja Central Market, Rehabilitation and Extension of the Water Supply System in Kibera, Nairobi among others. Clearly portraying a picture of a company that is a force to reckon with, providing a wave of change in the construction industry.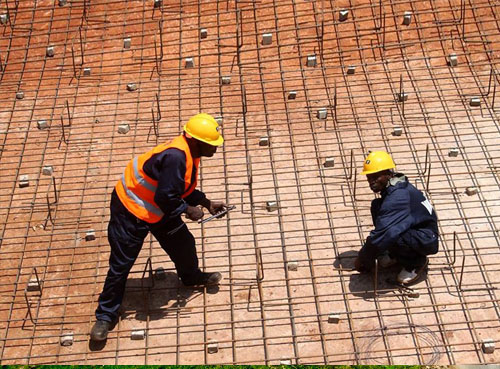 In spite of its success story, the company is marred by a number of setbacks in the market presently ranging from the high-interest rates, high bid security amounts to the requirements of high qualifications in tendering which are infrequent in their countries. But the company is determined to soldier on undeterred and eventually achieve their goal of becoming the leading construction company especially in water-works in East Africa, with an expanded presence throughout the African continent by 2020.