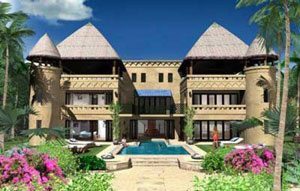 Mombasa-based Vapco Construction Company is one of the leading contractors in Kenya.
With over 20 years experience, the company has amassed substantial resources and experience to undertake virtually any type of residential, commercial and industrial development.
It is registered with the Ministry of Public Works under "Category A". The company's mission is to provide its  customers with the highest quality construction services at fair, market competitive prices.
Vapco was founded on 12th February 1990 to focus on the construction of commercial, industrial and residential developments using predominantly high performance building materials such as granite.
Services offered
Vapco offers a comprehensive range of services for the building industry. These include:
–          Building and construction services
–          Supply and fixing of granite
–          Supply and installation of porcelain tiles
–          Supply and installation of Gallana tiles (Mazeras)
–          Woodwork (joinery work)
–          Steel fabrication
Vapco's strategy is to stay ahead of competition by providing unparalleled services. The company's three pillars of Reliability, Quality and Novelty enable it to offer services that are a step ahead of other players. The company brings advanced craftsmanship to every project regardless of size or complexity. Its successfully approach is based on aggressive subcontractor administration, precise cost control and low overheads. The company employs only skilled subcontractors who share its goal in creating a quality cost-competitive project.
Work Philosophy
Because development and budget concerns are important to Vapco, the company assigns a team of experts to every project from the earliest design and pre-construction phases through post-construction clean up.
The Vapco team creates distinctive design ideas and develops streamlined methods of construction that suit each project specifically. They provide clients with reliable and useful information throughout the construction process, ensuring well-informed decision making that ultimately enhances the quality of the final product. The direction the Vapco team provides is based on a thorough knowledge of the industry and the client's specific needs.
Human Resources
Vapco Construction believes in hiring talented people for their long-term potential, giving them the responsibility and authority to be effective team players. Having the full support of the company, Vapco employees consistently produce quality work that exceeds client objectives and creates future construction opportunities.
Some Major Projects Undertaken Since Inception
Vapco Construction Company has undertaken numerous projects since inception. A few of these include:
–          50 villas for Medina Palms at Watamu in the North Coast. These are luxury ocean front residences designed for the most sophisticated home owner and built to the highest possible standards. The design is a combination of Omani, Mughal and Swahili styles.
This project has in the recent past been voted Best Development in Kenya at the African Residential Property Awards.
–          14-storey residential building at Kizingo for Corniche Residence Ltd. These are luxury seafront residential apartments.
–          Godowns for Tororo Cement in Tororo, Uganda
–          2 blocks, each 7-storey at Shanzu for Millview Apartments Ltd
–          Extension of 6-storey commercial building for Combrok Ltd on Nyerere Avenue, Mombasa
–          Office blocks for Southern Engineering Co. Ltd near Likono Ferry
–          6-storey deluxe apartments for Abdulhamid Parpia at Kizingo
–          Sita Plaza shopping centre
–          Cement factory silo at Tororo, Uganda for Mombasa Cement.
The Future
The company intends to continue providing unmatched services to its clients. In the next few years, it hopes to emerge as one of the best construction companies in Africa.