The world's largest 3D-printed neighborhood, Wolf Ranch, is taking shape, and its first home has just been completed. Located in Wolf Ranch, a vibrant community nestled in Georgetown, Texas, this innovative project marks a significant milestone in the world of construction and sustainability. The cutting-edge technology behind these innovative homes involves the use of 46-foot-wide robotic printers that deftly create the walls using Lavacrete, a concrete mix known for its durability and eco-friendliness. Once the walls are set, constructors seamlessly add doors, windows, and roofs equipped with solar panels, making each house a self-sustaining powerhouse.
Beyond first home completed in Word's largest 3D-printed neighborhood its eco-friendly attributes. The Wolf Ranch community boasts an impressive range of designs to cater to diverse lifestyles. With eight different floor plans already unveiled and an additional 16 in the pipeline, the neighborhood will blend architectural beauty with practicality.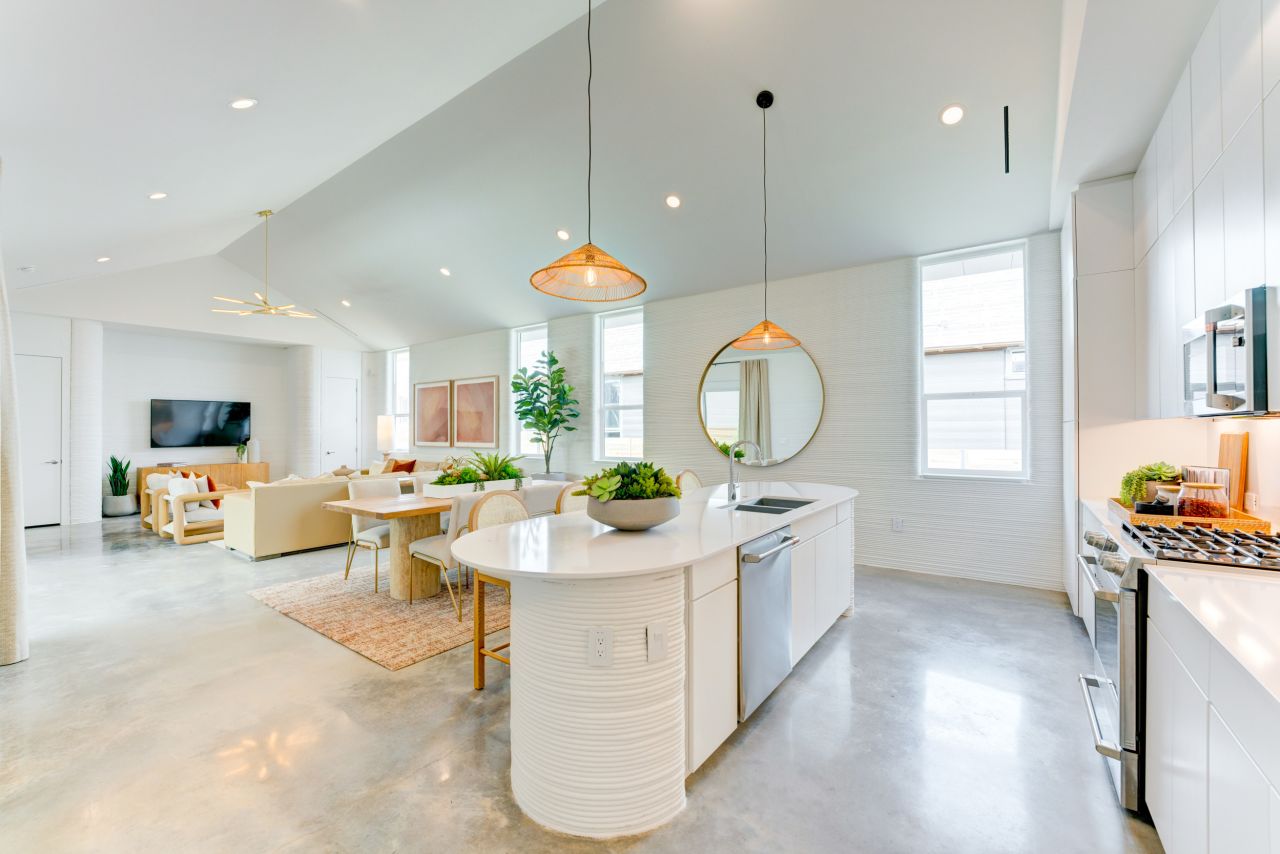 Move in set as first home completes in Word's largest 3D-printed neighborhood
The community is eagerly awaiting its first residents to move in come September. Finishing touches are being added to the first completed home in Word's largest 3D-printed neighborhood. And anticipation is building among the soon-to-be residents with several homes already sold. The homes themselves range from 139 square meters to 195 square meters. Offering ample space for residents with the option of three to four bedrooms and two to three bathrooms. Amenities like pools, recreational trails, and parks will be incorporated, creating a harmonious blend of modern living and natural surroundings.
Read also: Florida's Printed horse barn completed, largest 3D-printed building
Texas-based construction firm Icon is behind first home completion in Word's largest 3D-printed neighborhood. By collaborating with esteemed partners, homebuilding company Lennar, and Danish architecture practice Bjarke Ingels Group. ICON's co-founder and CEO, Jason Ballard, emphasized the urgency of meeting housing demands without compromising on quality or sustainability. The 3D-printed community at Wolf Ranch embodies this very ethos, representing a watershed moment in the realm of community-scale development.