Galliford Try has replaced BAM on the Middlesbrough Council £20m Boho X office project. BAM Construction received a pre-construction services agreement earlier in the year and had been working with the developer, Beijing Construction Engineering Group closely on the Boho X office project. Later in April the contract was retendered after budget issues arose.
The Galliford Try's North East and Yorkshire building developers has won the six-storey Middlesbrough Council £20m office scheme through the Procure Partnership Framework, with the council revealing that the firm is devoted to developing Boho X within the approved scheme funding and within the set timeframe. The project , funded by the Tees Valley Combined Authority, will also contain a studio space and gym along with entertaining areas on the rooftop, including a bar area, terrace and lecture theatre
Search for construction leads
Read also:Glenbrook Stok office project in Stockport to complete by December.
Employment opportunities.
Galliford Try has planned an ambitious idea of using 80% of the Middlesbrough Council £20m office scheme cost through the local supply chain, and offering employment opportunities to the local entrants into the industry and engagement targets for neighbouring community groups, schools and colleges.
The Managing Director of Galliford Try Building North East and Yorkshire, Cliff Wheatley said that they were delighted to have been entrusted by Middlesbrough Council to develop the new important facility for the local community. In this post-pandemic world, high-quality working areas are still going to be necessary, and Galliford Try look forward to working with all the involved stakeholders to deliver a real statement building for the town centre.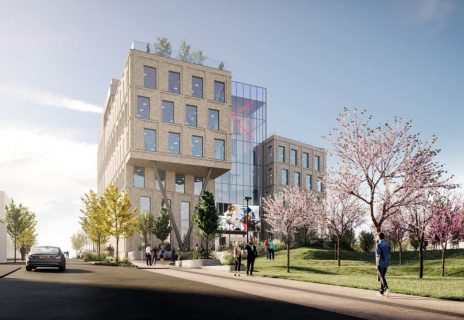 The 60,000 sq ft Middlesbrough Council £20m office project was designed by JM Architects with assistance from Arup.
The scheme completion date was earlier set to be December 2022. BAM's involvement in Middlesbrough's Digital Quarter, dubbed Boho goes back to 2009 when they delivered the first Boho Digital Enterprise Centre, followed by the media and arts facility, Tuned In at My Place, Redcar in 2011.