A Chinese based firm has pledged to employ more than 3000 Kenyans  on the standard gauge railway commonly known as SGR. Already, Kenyan president Uhuru Kenyatta has launched the project that has been hailed as a major milestone in the country's history.
The company which will operate the ongoing construction of Kenya's first standard gauge said that they will only seek locals once they start their operation in January 2018.
Also read:Chinese loans on Kenya's SGR project to hit U$10b
The firm said that those who will mainly benefit include drivers, technicians and station operators, offering employment to those laid off by Kenya Railways when it transferred rail operation to Rift Valley Railway (RVR).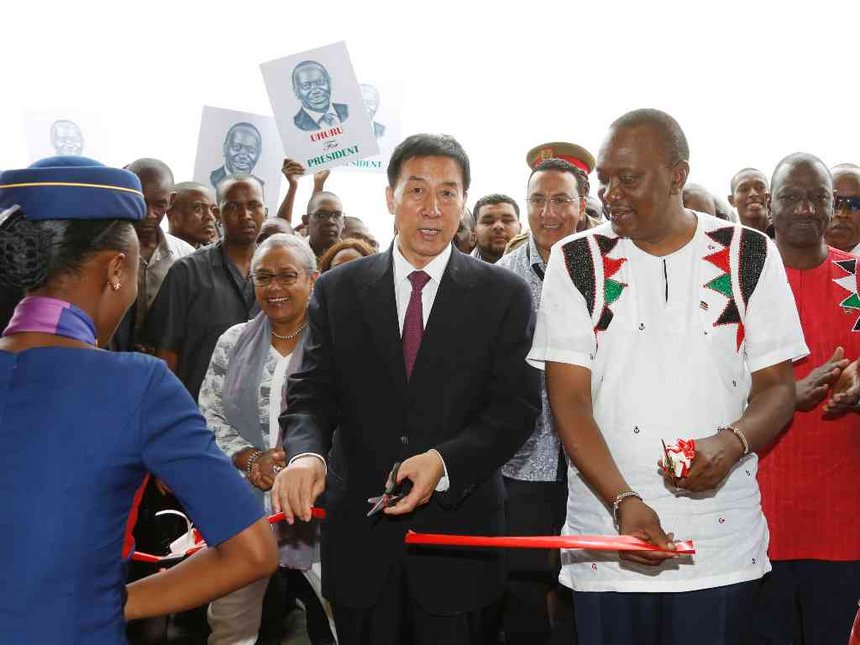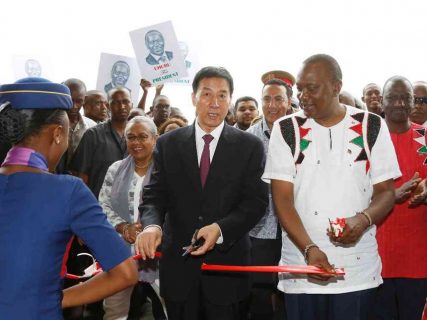 According to the Transport principal secretary Irungu Nyakera the operator will advertise the jobs in 2017 and offer contracts ahead of their operations in 2018.
Also read:Court gives construction of Kenya's SGR project fresh impetus
He added that the agreement comes after the government demanded that 80% of the jobs to be offered to the locals in a mid to ensure that they curb the rising joblessness in Kenya.
Kenya gave China another sweetheart deal through contracting a Chinese company to operate business on the SGR without public bidding.
RVR, which operates the Kenya-Uganda railway, is expected to face competition from the new railway being built with Chinese financing from Mombasa to the Ugandan border.
"They directed that the contractors for the Mombasa-Kampala section undertake operations in the interim as the two partner states build their local capacities," read an agreement signed at the summit of East African Community heads of state.
Also read:Kenya seeks additional US$ 4bn from China for SGR project
Kenya Railways expects the tracks for the Mombasa to Nairobi line to be ready next year and the rail opened for commercial traffic in January 2018. RVR, which operates the ageing narrow-gauge track, will be the biggest loser.
The Railway will give a relief to the transport industry more so the bulky transportation hence helping ease congestion on Kenyan roads.