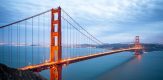 The Loko-Oweto Bridge project in Nigeria nears completion. This is according to Mr Dayyabu Mamman, Director of Highways (North-Central Zone), and Federal Ministry of Power, Works and Housing who announced the progress is at 93%.
Construction works on the US $141k Bridge began in 2011 under the contract of Reynolds Construction Company. The Benue Government constructed 50 km from Otukpo to Iga-Opkaya, before the federal government took over its rehabilitation. Construction was expected to be completed within 48 months, but was later extended to 84 months.
Search for construction leads
Also Read:Kenya to construct bus stops and footbridges on Outer Ring Road
Loko-Oweto Bridge
The 18km bridge project which is in two phases, will connect Benue with Nasarawa State. The Director pointed out that the 103 km Otukpo-Apa-Oweto road was ready for inauguration and the whole bridge will be ready and handed over to the Federal Government for inauguration in May.
The bridge upon completion, will provide a vital link between the North, South, East and West part of the country as well as enhance the socio-political and economic activities in the country.
This bridge will open up the North-Central and it will in turn spring up development, because it will spur transportation and businesses in the two states. In the recent past  older generations trekked a whole day to reach Nasarawa State or waited for hours by the river bank for local canoes to ferry them across the river.
Commenting on the quality of work already done, a motorist, Mr Philip Adadu, commended the federal government for the rehabilitation of the Otukpo -Taraku -Aliade road, saying that it had provided easy transportation for farm produce. Adadu, however, appealed to the government to extend the rehabilitation to cover Ailade-Makurdi road.