SEGRO has been named as a partner for the planned construction of £300m food production and manufacturing facility in Derby. The 1.8m sq ft high-tech food manufacturing centre will be constructed on the 155-acre formerly a Celanese site near Spondon, Derby currently for client SmartParc. The flagship Spondon site is one of the SmartParc's plans to shake-up country's food production with the advanced technology growth.
The food production and manufacturing facility in Derby will exploit the latest developments such as smart technology and vertical farming to energy efficiency and improve production, increasing competitive advantage and reducing costs for Parc tenants. The revolutionary energy sharing infrastructure for the SmartParc will utilise solar and wind combined with central services, to offer the country's most sustainable food production community. The revelation of the partnership follows Derby City Council giving permission for the planning in June and grant funding of £12m from the Government's Getting Building Fund.
Read also:Plans underway for the Cardiff indoor arena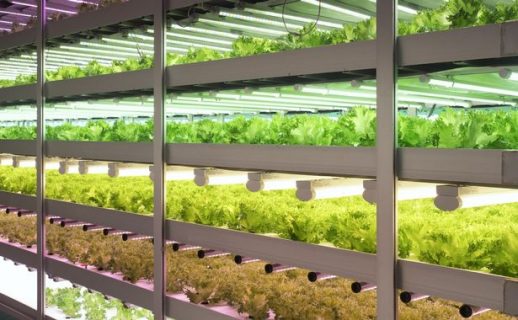 The first world-leading and sustainable high-tech facility.
The SmartParc CEO Jackie Wild said that they were happy to reveal SEGRO as the development partner working towards the goal of developing the first world-leading and sustainable high-tech food manufacturing and distribution campus. "We want to appreciate everyone who was part of realising this vision in record time. From the first walk in May 2020 around the site to commencement on food production and manufacturing facility in Derby in September 2021 shows what can be achieved the moment everyone pushes in the same direction with same agenda," he stated.
SmartParc is a collection of campus-style parcs in the world that offers a new collaborative food manufacturing hub. With "state of the art" production units, a shared distribution hub using new technologies to increase efficiency, with mission of reducing the carbon footprint in food production. SEGRO develops and invests in property around the UK and Continental Europe focusing on edge of town flexible business areas. The company shifted to Real Estate Investment Trust status in January 2007 when REITs were introduced in the United Kingdom.