Oppidan Investment Company, a Minneapolis-based global property development business, has begun construction on its newest Oppidan senior housing complex in Lakeville, Minnesota. The Pillars of Lakeville is the sixth Pillars senior living community in the company's portfolio. Other communities have been put up in Grand Rapids, Mankato, Minneapolis, Saint Paul, Shorewood, and White Bear Lake. Oppidan has also built The Watermark in Napa Valley and has just begun construction on The Hacienda Mission San Luis Rey in California. The Pillars of Lakeville will be managed by Ebenezer Management Services, Minnesota's biggest senior living operator.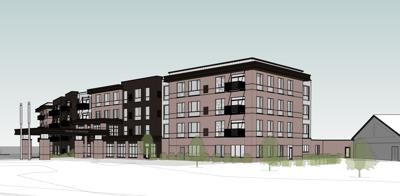 Also Read: The Talamore Senior Living Woodbury development begins in Minnesota
The 132,000-square-foot Oppidan senior housing complex will house 100 units, with options for independent living, assisted living, and memory care. Crossroads Church, Christian Heritage Academy, and Four Square Childcare are all nearby. These neighborhoods will be physically linked by an interior hallway, allowing for easy and safe travel while also providing new possibilities for The Pillars of Lakeville inhabitants to engage in Ebenezer's internationally acclaimed Intergenerational Connections program. Intergenerational Connections allow older individuals to interact with children and teens in order to bridge the generation gap and generate learning opportunities for all. The total number of children who attend Four Square has been calculated to be over 200.
The Pillars of Lakeville's senior home living alternatives will feature facilities such as in-unit washer/dryers, quartz countertops, balconies, and a variety of floor layouts to accommodate a wide range of tastes. Residents will have access to a fitness facility, salon, pickleball court, sky lounge, parlor, and bar. The project is scheduled to be finished in the spring of 2023. "We cherish our long-standing relationship with Oppidan and look forward to collaborating on yet another magnificent senior living complex." "Our shared commitment to meaningful community affiliations, as shown by our partnerships with Crossroads Church and Four Square Childcare, is at the heart of our joint aims," Jon Lundberg, Ebenezer's president, and CEO added.