The construction of the proposed God's Window Skywalk in Mpumalanga, South Africa, particularly over the Drakensberg escarpment in the Blyde River Canyon Nature Reserve, a famous tourist attraction site outside Graskop, is in the offing.
Boogertman + Partners, the architect behind the project recently took to their Facebook account to announce that the groundbreaking ceremony for the project would take place in September this year (2021).
Overview of the future God's Window Skywalk in Mpumalanga
The God's Window Skywalk in Mpumalanga, the first of its kind in the Southern Africa country is expected to be 5m wide, protruding 12m from a cliff and hanging in the air at approximately 700m distance from the ground.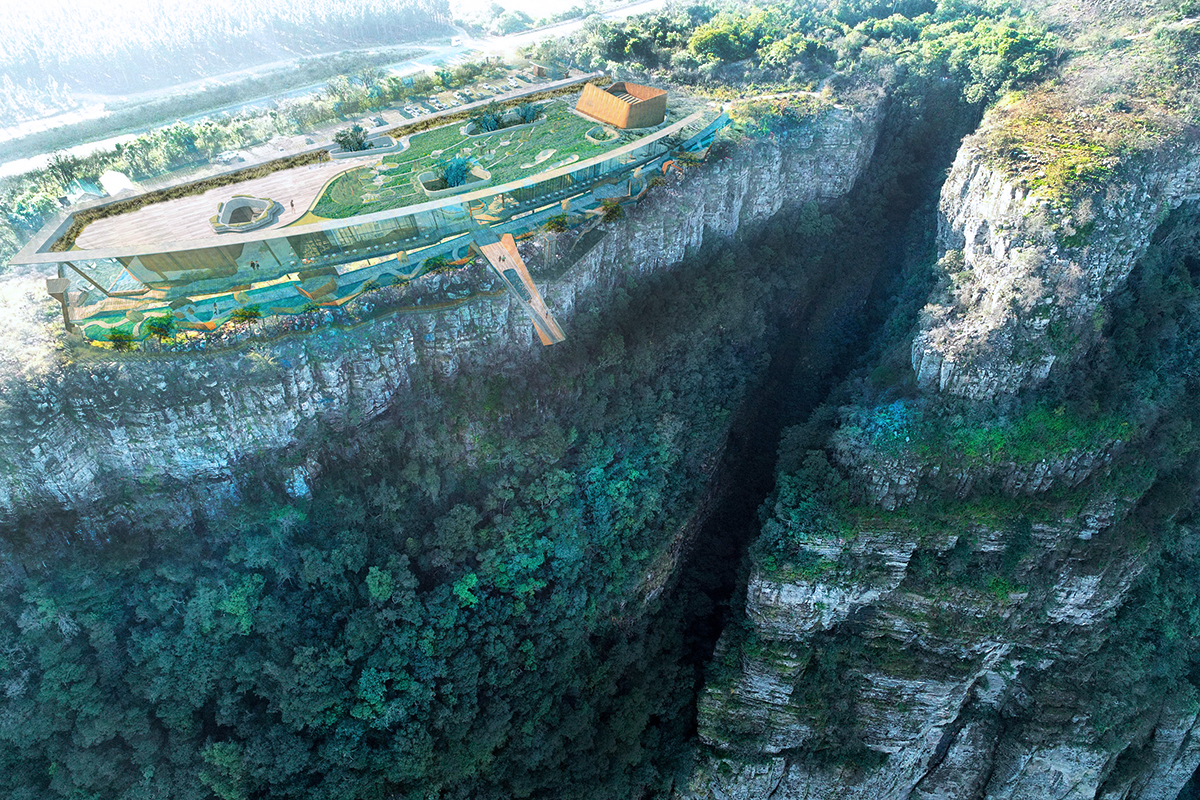 Other than the skywalk, the project also includes the construction of an elevated roof garden and leisure venue, cut open at various placements to allow light into the spaces underneath. The spaces are arranged around five courts, dubbed; the Arrival Court; the Market Court; the Museum Court, the Main Court; and the Conference Court.
A journey to awe
These Courts form part of a journey that begins from the parking, in-between a wetland water filtration system, into an inviting entrance that will guide visitors through a ticket office, craft market, gift shop, and museum & interpretation center.
Also Read: Autumn Leaf and Glen Village Malls to be refurbished in South Africa
There are also scaled-down pathways that lead to the rainforest, introducing experiences that are both daring and curious in a landscape that encourages rest and reflection. The winding paths also reveal sky nests, a sky swing, zorbing, a sky bridge, and the skywalk.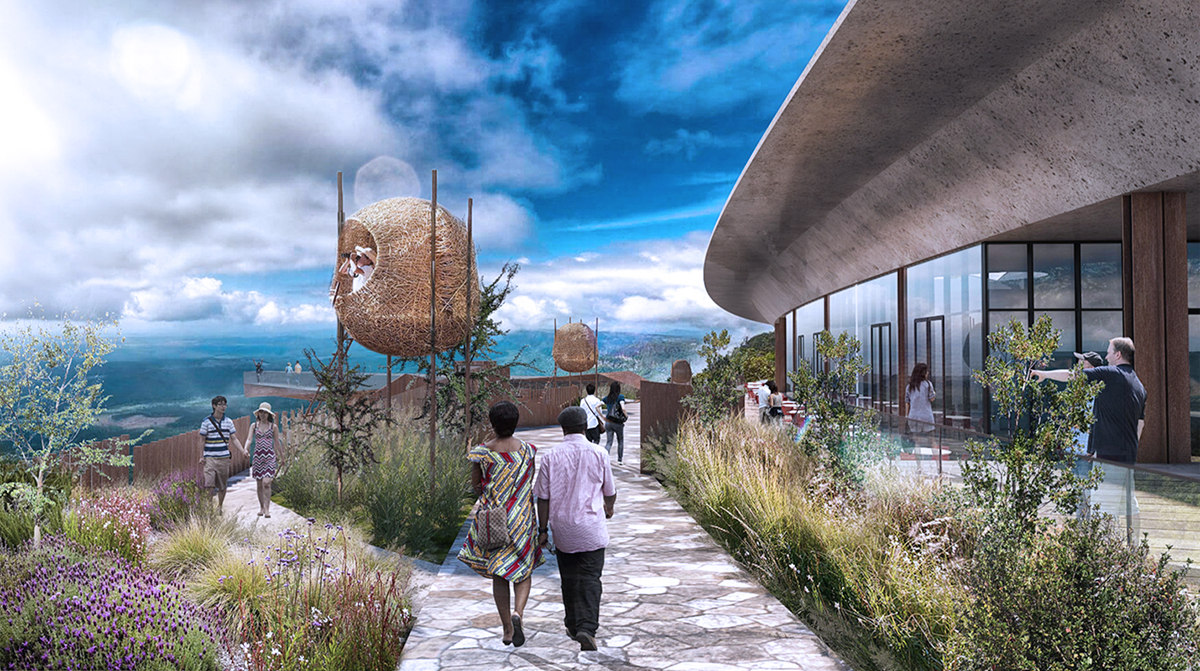 Project team
The project for the construction of the God's Window Skywalk in Mpumalanga is developed by Thebe Group for MTPA (Mpumalanga Tourism and Parks Agency), with RLB Pentad as the quantity surveyor, and Aurecon as the project engineer.