Morgan Sindall has been awarded a tender to construct Manor Road Quarter, a 800-home scheme in Newham, phase one in east London. The residential-led regeneration scheme named Manor Road Quarter will be developed on the former retail park site in Canning Town. The project will comprise of a 32-storey tower with a total of 355 homes in its first phase, which is set to start on site soon.
Morgan Sindall's subsidiary, Muse Developments is the client on the project as one of the English Cities Fund (ECF), a development company they have partnered with Homes England and Legal & General. The 800-home scheme is being built by ECF in partnership with the mayor's Homes for Londoners team. Morgan Sindall who are the main contractors will develop a flexible commercial area and a two-acre park, offering new walking and cycling routes in the whole the scheme, a statement from ECF revealed.
Search for construction leads
Read also: Welput to development 105 Victoria Street scheme in London.
Wellbeing and quality life.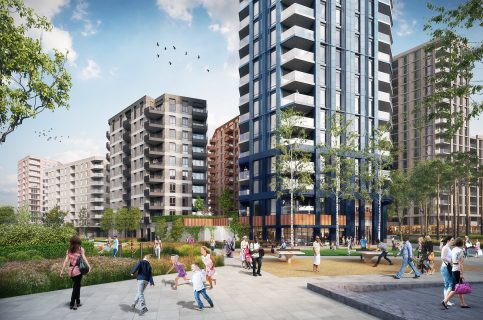 Around 177 homes in the first phase will be classified as affordable. A deal signed between the Metropolitan Thames Valley Housing Association (MTVH) and the developers will allow the latter own and manage the facility. Geeta Nanda, the MTVH chief executive stated that the addition of so more high-quality affordable houses will bring new opportunity to high number of people. "However, regeneration will work more on ensuring that the local environment builds up the lives of everyone in the community. That is why we are happy Manor Road Quarter project will also include green areas and commercial facilities, which will enhance wellbeing and quality of life in Newham as a whole."
John Morgan the CEO at Morgan Sindall stated that the group saw partnership housing construction and development as its "biggest growth opportunity". Bury Council's cabinet has also recently officially approved a 50:50 joint venture with Muse Developments, for the repurpose and regenerate Prestwich village.