Sheraton Mauritius, St. Felix Resort is an exclusive luxury, multi-use-development resort of its kind that is set for construction on an area of ​​18,000 m2 in the affluent South-Western coast of the booming Tourism Island of Mauritius.
Also Read: Construction of biggest resort in East Africa, Zanzibar Amber Resort resumes
Designed as "an Island within an Island" with approximately 18 000m2 of pools and waterways, and 6000m2 of gardens with walkways, the project will include; 152 contemporary, spacious, and luxurious 5 Star Sheraton Hotel suites; 4 V.I.P. 1000m2 Six Bedroom Sheraton Residence Beach Villas; 11 Luxury 450m2 Four Bedroom Sheraton Residence Beach Villas; 22 Two Bedroom Sheraton Residences; 164 Two Bedroom Pelangi Residences; and 20 Two Bedroom Pelangi Suites.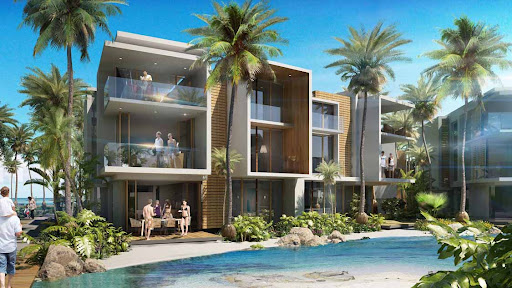 Planned to be operated by Marriott International, Inc., an American multinational company that operates, franchises, and licenses lodging including hotel, residential, and timeshare properties, the exquisite and modern contemporary Sheraton Mauritius, St. Felix Resort will also boast 3 restaurants and a 250 seater conference facility, along with the highest technology spec, freely available for the guests to use.
Furthermore, visitors to the establishment will be spoiled with world-class land, water, and sea sport, and children will be able to enjoy an out-of-this-world Youth Club facility with a total of 15 double treehouse units.
Nature lovers will be drawn to the setting of the waterways, garden layout, and walkways linking the resort facilities, all leading ultimately to the beautiful white beach and the crystal clear ocean situated only a few meters away.
Sheraton Mauritius, St. Felix Resort project team
Clear Ocean Hotel & Resorts Limited, a subsidiary company of Pelangi Resort Holdings is the developer of the Sheraton Mauritius, St. Felix Resort.
The company, in addition to Marriott, it has so far partnered with Aurecon Engineering Company, which it has tasked with recommending and implementing forward-facing solutions relating to technology, unified communications, telecommunications, computer systems, audiovisual (AV) systems, and data storage facilities.