The Bouregreg Valley Development in Rabat, Sale began in 2014 by King Mohammed VI. The project aims to transform an area that spans 4,000 hectares into a brand-new urban district.
Its first phase is Bab al-Bahr. Alongside the Regie de distribution d'Eau, the Hassan II Fund for Economic & Social Development & d'Electricite de Rabat-Sale (Redal) will fund the project. Meanwhile, its development will be under the expertise of a subsidiary of Dubai Holding, Dubai International Properties (DIP).
Search for construction leads
By 2025, the Bouregreg Valley Development Project aims to have been completed. Its total cost is approximately €394 million, and it covers a total of 6 zones. Its key partners are the French Development Agency and European Investment Bank alongside the European Commission.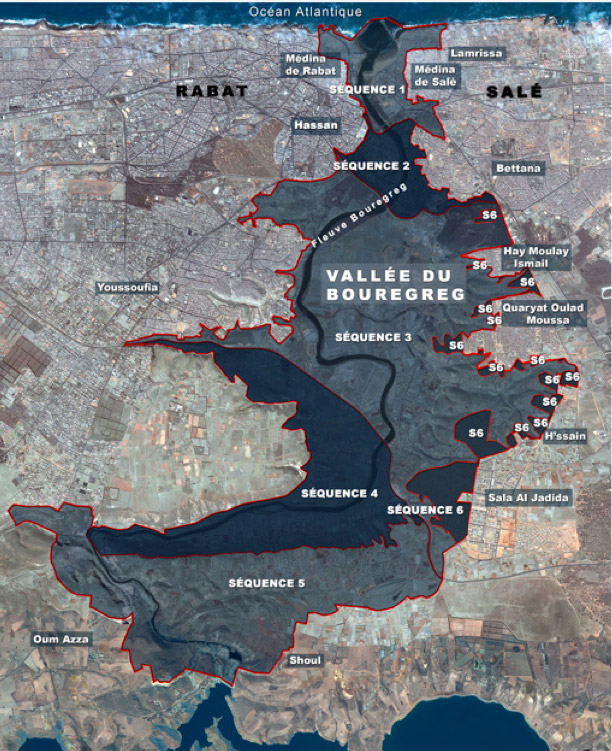 Reported On Jun 17, 2014
US$1.10bn cultural and leisure center for Morocco
Wessal Capital an investment fund focused on developing tourism in Morocco has announced the launch of its second-largest project worth US$1.10bn. Furthermore, the project aims to build a new cultural and leisure center for both tourists and local residents.
The project is a joint venture by Kuwait Investment Authority's Al Ajial Investments, Qatari fund Qatar Holding, Abu Dhabi's sovereign wealth fund Aabar, Saudi Investment Fund, and Moroccan Fund for Tourism Development (FMDT).
Also Read: Rabat-Sale Airport Modernization and Extension Project (PEMARS), Morocco
It will encompass the construction of a new marina for promoting tourism, hotels, residential housing, urban green spaces, and a theater. However, the project is the second part of the Bouregreg valley development.
According to Lahcen Haddad the Minister for Tourism, Rabat the capital city of Morocco is starting to become a great cultural destination. More so, the reason for huge investments in theaters and museums. Furthermore, the government plans to also invest 9 billion dirhams (US$1bn) in renovating urban areas of the city.
Tourism is the second largest contributor to Morocco's GDP after agriculture.